We are delighted to announce that R.T Lane Recruitment will be exhibiting at our Jobs Expo Cork event on Thursday 25th May 2017.
R.T Lane Recruitment provides a refreshing, modern and tailored recruitment experience for both candidates and clients. This is because they understand that no two roles, companies or people are the same. Therefore, they deal with each case uniquely.
Founder and director of, Rachel Lane holds BSc Hons in Health and Physical Recreation from Liverpool Hope University. Rachel has over 15 years experience within Technical Recruitment in the UK and Ireland across a variety of sectors. These include medical devices, manufacturing engineering, construction, IT and software. Identifiable by her genuine and personable approach, Rachel is talented at building long lasting successful partnerships. In addition, she works hard to understand her clients' cultural and business requirements and delivers excellence at all times.
R.T Lane Recruitment is dedicated to building a trusting and personal relationship. They strive to create a positive experience throughout the recruitment process for both candidates as well as clients.
Job Categories
R.T Lane Recruitment works with a number of sectors and industries. These include:
Manufacturing/ Production
Engineering
Science
Supply chain
IT & Software
Life sciences
Experience
R.T. Lane Recruitment has excellent long-term relationships with a number of multinationals and SMEs nationwide in manufacturing, pharmaceutical, medical devices, cyber defence, and software design.
As a result, they also have an appreciation of the analytical skills and the attention to detail required for Analytical Science roles in Production Support. They also understand the innovation and creativity for R&D. Consequently, R.T. Lane Recruitment is an agency if choice for candidates in this area.
In addition, they have fifteen year's experience in engineering and technical recruitment and ten year's experience resourcing across a wide variety of IT industries. They have a solid grasp of these industries. This means they are able to comprehend the business requirements of their clients as well as partner with them to find the best people for the job.
We are delighted to announce that Eurofins will be exhibiting as well as recruiting at Jobs Expo Cork on Thursday 25th May.
Eurofins is the world leader in food and feed testing, deploying a comprehensive range of state-of-the-art analytical techniques to support their customers' increasingly stringent quality and food safety standards.
Founded in 1986, Eurofins employs over 22,000 staff in more than 225 laboratories in 39 countries across Europe, the USA, Asia-Pacific and South America. In addition, the company has three sites across Ireland – Waterford, Dublin and since 2012, Kilkenny.
The Group has built up a global network of laboratories and Competence Centres performing more than 80 million tests per year. These establish the safety, composition, authenticity, origin, traceability and purity of food. They offer 100,000 analytical methods including food microbiology, residues and contaminants, nutritional testing and food authenticity.
Services
Eurofins services include food and feed testing, environmental and agroscience services as well as biopharma services. These encompass a number of offerings. Just some of these include:
Nutritional analysis
Food microbiology
Water testing
Pollution control
Pest and disease control
Microbiology, virology and biochemistry
Careers
Eurofins believes that their employees are the backbone of the company and that they contribute to the success of their business. Therefore, Eurofins offers staff the opportunity to gain knowledge, skills and experience. Eurofins can provide a long and rewarding career as well as a wide range of personal development and career opportunities.
They are a dynamic and fast-growing analytical services company supplying clients in both the public and private sector. As they grow, they are keen for talented, enthusiastic people to join them and be rewarded for their hard work and dedication.
The company has a network of three sites across Ireland. They have opportunities for people interested in pursuing careers from finance to microbiology and everything in between.
Are you looking for Peter Mark jobs? We are delighted to announce that Ireland's largest and best-known hairdressers Peter Mark will be exhibiting at Jobs Expo Cork on Thursday 25th May 2017.
About Peter Mark
Probably the most famous name in Irish hairdressing, Peter Mark was the brainchild of Peter and Mark Keaveney. The company opened its first salon on Dublin's iconic Grafton Street in 1961.
Since then, Peter Mark has grown into Ireland's best known hairdressing brand. They are also one of Europe's most successful hairstyling groups with 71 salons nationwide.
The company recruits as well as trains all their own staff at their training centres in Belfast and Dublin.
Careers at Peter Mark
Joining the Peter Mark team means joining a group of internationally recognised highly qualified stylists. They are also regular winners in hairdressing competitions and events both at home and abroad.
Peter Mark offers hairdressers significant benefits to build their careers. These include:
Competitive salary plus commission

Exceptional and unique 4 year world-class styling training system

Opportunities to attend seminars delivered by world renowned hairdressers

Participation in the Peter Mark Hairdressing Competitions along with many international awards

Opportunities for progression into salon management as well as senior management positions

Group Pension Scheme

Group Health Insurance

Employee Assistance Programme

Peter Mark Group Schemes

Management Training Programme

Company Social Events as well as lots of fun along the way
Many leading stylists began their careers with Peter Mark and now style some of the biggest names in Irish show business and continue to mentor others within the group.
In addition, Peter Mark works closely with L'Oréal. As a result, they can provide stylists with opportunities to work with experienced colour specialists in many of their salons.
Community work and values
Although they have won international awards, Peter Mark also place a great deal of importance on each of their salons and their surrounding communities. Each year, the PeterMarkathon raises funds for a nominated charity. In addition, the company holds numerous other events to help those in society who need it.
Interested in McDonald's jobs? McDonald's will be exhibiting as well as recruiting at our careers fair on in Cork on Thursday 25th May 2017.
McDonald's jobs
The first McDonald's opened in Ireland on Grafton Street in May 1977. Since then, the company has grown and is now one of Ireland's largest employers.
McDonald's in Ireland employs over 5000 people, across more than 92 restaurants and creates 250 new jobs every year. For the past two years, they have finished in the Top 7 companies in Ireland.
The company offers jobs across Ireland. In addition, McDonald's offers flexible hours, accredited training, and the chance to progress your career.
Opportunities for staff
All employees take part in structured training across customer service, team work and restaurant operations. They also have the opportunity to achieve an array of qualifications with the company.
City & Guilds Ireland accredits McDonald's Crew Development Programme (CDP). New employees start working through the CDP from day 1 and have the opportunity to work towards an NVQ Level 2 in Multi-Skilled Hospitality or Customer Care.
McDonald's offer managers in their restaurants the opportunity to complete third-level qualification with the National College of Ireland completing a Certificate in Retail Management and BA in Management Practice.
Launched in 2001, the McDonald's Scholarship Programme offers employees the opportunity to win financial support towards their formal education or lifelong learning.
Could you be McDonald's crew?
McDonald's looks for employees with genuine smiles and the ability to connect with others. Staff should love dealing with different types of people and be ready to work as part of a team. In addition, high levels of energy and efficiency plus attention to detail are needed.
The vast majority – 95 percent – of McDonald's restaurant managers started out as crew members.
Work experience
Designed in partnership with careersportal.ie, the McDonald's Work Experience programme is aimed at full-time students looking for the skills that will support their future careers. These include planning and organisation, communication, confidence when dealing with customers, decision-making and team work.
Whether you're a student, returning to work or fitting things in around your family, a job at McDonald's means having time to do the things you love.
Fancy a change of career and life? There are loads of Isle of Man careers, jobs and opportunities up for grabs at Jobs Expo Cork. We are delighted to announce that the Government of the Isle of Man will returning to our Cork event on Thursday 25th May 2017.
The Isle of Man is a self-governing Crown dependency in the Irish Sea between England and Northern Ireland. The head of state is Queen Elizabeth II. The capital is Douglas. Approximately 85,000 people live on the island.
Economy
The Isle of Man is a low-tax economy. There is no capital gains tax, wealth tax, stamp duty, or inheritance tax. In addition, the top rate of income tax of 20%. Furthermore, the corporate tax rate is 0% except for banking profits and rental income, which is set at 10%.
Offshore banking, manufacturing, and tourism are key sectors of the economy. In addition, the island is a popular film location. The Isle of Man also has become a centre for private space travel companies.
Culture
Isle of Man can trace its cultural roots to Celtic and Norse origins. Due to the island's proximity to the UK, British influence has been dominant since the mid-18th century. However, there has also been an increased interest in the Manx language, history and musical traditions in recent years. Manx music has Celtic, Norse and other influences, including British and Irish influences. Rock, blues, jazz and pop are also popular on the island.
Food and agriculture
Seafood has traditionally been a large part of the Manx diet.  Local delicacies include Manx kippers and the Queen scallop, which is renowned for its sweet, light flavour.
Farming includes cattle, sheep, pigs and poultry. Manx lamb is highly regarded. The Loaghtan, an indigenous breed of Manx sheep, has a rich, dark meat.
UK supermarkets stock a variety of Manx cheeses. Okells Brewery is a commercial brewery. Established in 1850, Okells is the island's largest brewer.
Isle of Man TT
The International Isle of Man TT (Tourist Trophy) Race is a motorcycle event that takes place annually in May or June of each year. The TT has run since 1907. The race takes place over two weeks attracts visitors from around the world. The TT is "greatest motorcycle sporting events of the world."
We are delighted to announce that Adare Manor, one of Ireland's most iconic hotel and resorts, will be exhibiting as well as recruiting at Jobs Expo Cork on Thursday 25th May.
Originally built in the mid-1800s, the magnificent 840-acre Adare Manor estate is undergoing a major refurbishment and restoration as well as expansion. As a result, they are to recruit 300 new direct jobs at the resort, bringing the number of personnel employed to over 350 people.
Opportunities at Adare Manor
The restored Adare Manor needs an energetic team for the renowned Castle and Golf Resort. Therefore, the hotel is seeking to employ a wide range of suitably qualified staff in a variety of areas including:
Senior Leadership Team Members
Front Office Management
Food & Beverage Management
Assistant Management
Spa Therapists
Culinary Team
Receptionists
Accommodation Assistants
Waiting Staff
Bartenders
Banqueting Personnel
Laundry Assistants
A new lease of life for Adare Manor and the local economy
Speaking recently, Colm Hannon, Chief Executive Officer, Adare Manor, said:
"We have had an overwhelming interest from all over the world in the major renovation and construction works taking place at Adare Manor over the past 12 months.  During the construction stage, over 670 persons have been employed on site with several others employed indirectly in the project. The major refurbishment plans are on schedule and we plan to open in Q4 2017.
The resort will contribute an estimated €15 million to the local economy annually.
Restoration work
The refurbishment includes upgrading and restoring internal and external finishes, furniture and woodwork, as well as repairing external stonework, windows and doors.
The new designs by acclaimed architects, Reardon Smith, will enhance all guest bedrooms and public areas. These renovations will honour the building's architectural heritage as a Neo-Gothic masterpiece and embody the hotel's signature style. In addition, they will incorporate the latest in contemporary luxury, technological innovations, and comfort.
Adare Manor is also expanding by adding a new bedroom wing. As a result, this will bring the total number of rooms to 104 bedrooms. Furthermore, the addition of a splendid new ballroom will have the capacity of 350 people catering for events and international conferences.
In addition, world-renowned golf course designer Tom Fazio is leading the redesign of the property's highly anticipated golf course. This is set to debut in September 2017.
If you'd like to work in the US, don't miss your chance to meet US Immigration Attorney Caro Kinsella at Jobs Expo Cork on Thursday 25th May.
Caro Kinsella is a seasoned US Immigration and Nationality law expert. She is internationally renowned for successfully assisting her clients with a wide range of immigration issues.
Originally from Limerick, Caro attended University College Cork. She then earned her LLB at London Metropolitan University. Caro Kinsella's main offices are in Miami, Florida, and the firm also has a satellite office in Dublin, Ireland.
Caro has gone through the immigration process herself, and has been living in the US for many years. As a result, she has personal experience of immigration as well as professional expertise.
Services and Expertise
The Law Offices of Caro Kinsella is one of the US's leading groups of experienced immigration attorneys and international business experts. Their practice focuses on a variety of immigration concerns. These include:
Employment and business visas
Investment based immigration
Green Cards
Work permits
U.S. Citizenship acquisition (both inside and outside of the US)
Family immigration
The legal team also provide corporate immigration assistance for businesses. Firstly, they can assist clients who wish to establish a new business, expand an existing one or bring in skilled employees. In addition, they provide visa assistance for people looking to work temporarily or permanently in the US. Furthermore, the legal team can offer assistance to those looking to retire in the States. Finally, they are LGBT Immigration experts. They can inform LGBT community members of their immigration rights.
Attorney Caro Kinsella frequently travels to Ireland, the United Kingdom and other parts of Europe to lecture at US Immigration events. She frequently makes television and radio interview appearances. Due to her expertise, she also consults with international clients, pertaining to US Immigration law.
Interested in BD jobs? The leading global medical technology company will be exhibiting and recruiting at Jobs Expo Cork.
BD create medical technology, devices and laboratory equipment for a variety of needs across the healthcare continuum.
Working for BD
At BD, they are looking for candidates who possess passion and innovative solutions as well as a commitment to their mission:
Improving access to ground breaking medical and biotechnology services for people near and far
Delivering state-of-the-art technology and cutting-edge research in the battle to fight and cure infectious diseases
The company has a global reach that extends across 50 countries worldwide. As a result, BD's network of professionals collaborates on effective measures to deliver enhanced patient quality. These include lower health care delivery costs, improved health care and safety, as well as expanded health care for all.
Join their company and see how you can become a part of one global mission to make a difference in human health
History of BD
In 1897, Maxwell Becton and Fairleigh Dickinson founded Becton, Dickinson and Company with a vision to improve outcomes for patients. For the century that followed, the company held true to that vision. BD diversified into diagnostics, biosciences and a wide range of medical devices. But they knew we could do more and have an even greater impact on the world of health.
Enter CareFusion in 2015. The complementary nature of BD and CareFusion capabilities made the new, combined company more relevant than ever before. It's not just the solutions they offer, it's also where they offer them. The global reach of the combined company can offer new solutions around the world.
The combination also brings together the people in each company. Furthermore, the combination gives BD even more opportunities to help people.
Jobs Expo Dublin took place on Saturday 22nd April and it was a fantastic day for jobseekers and employers. Here we have a photo round up and highlights from the day.
Adare Manor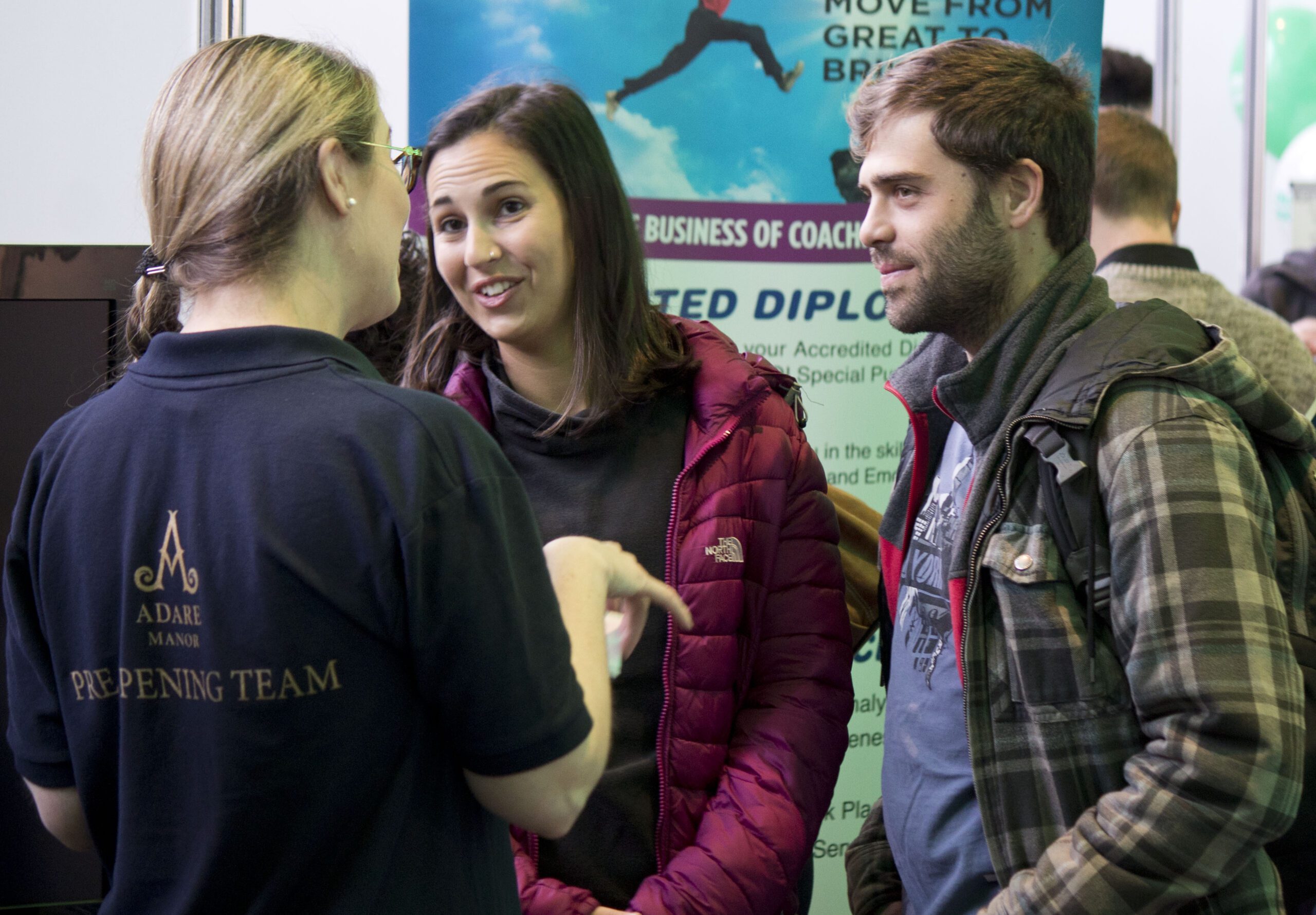 BCS Sales Recruitment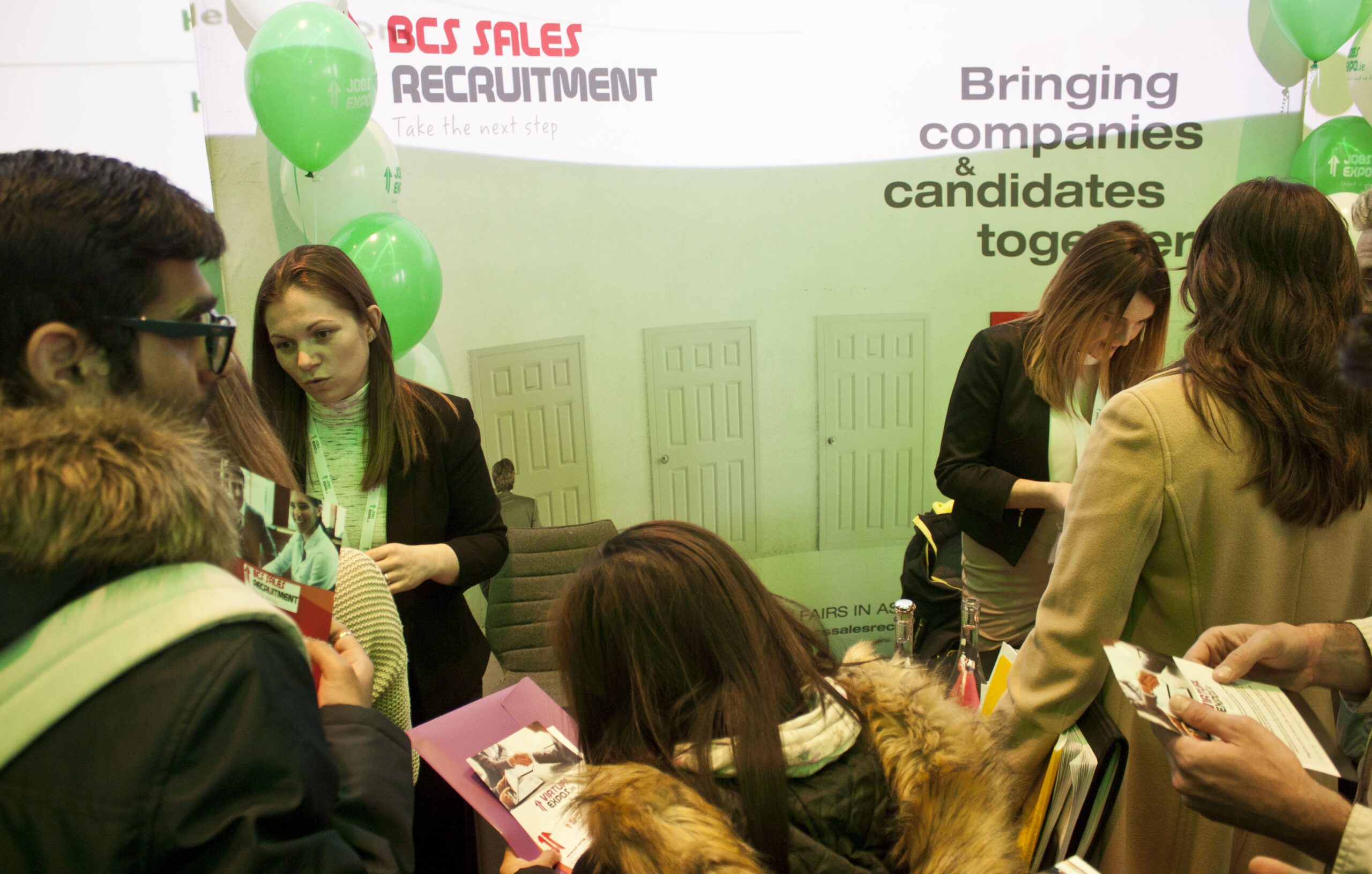 BD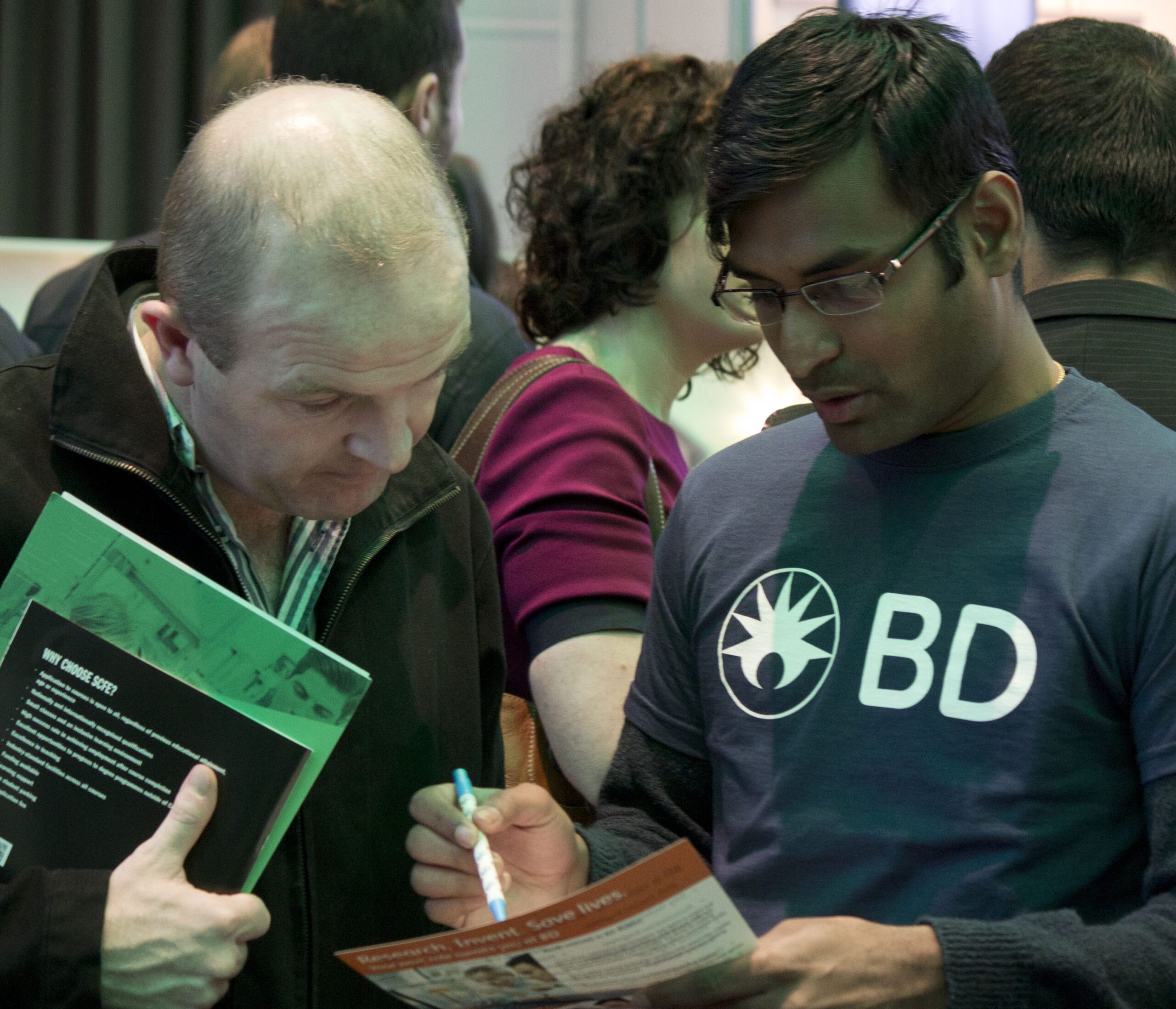 GMB College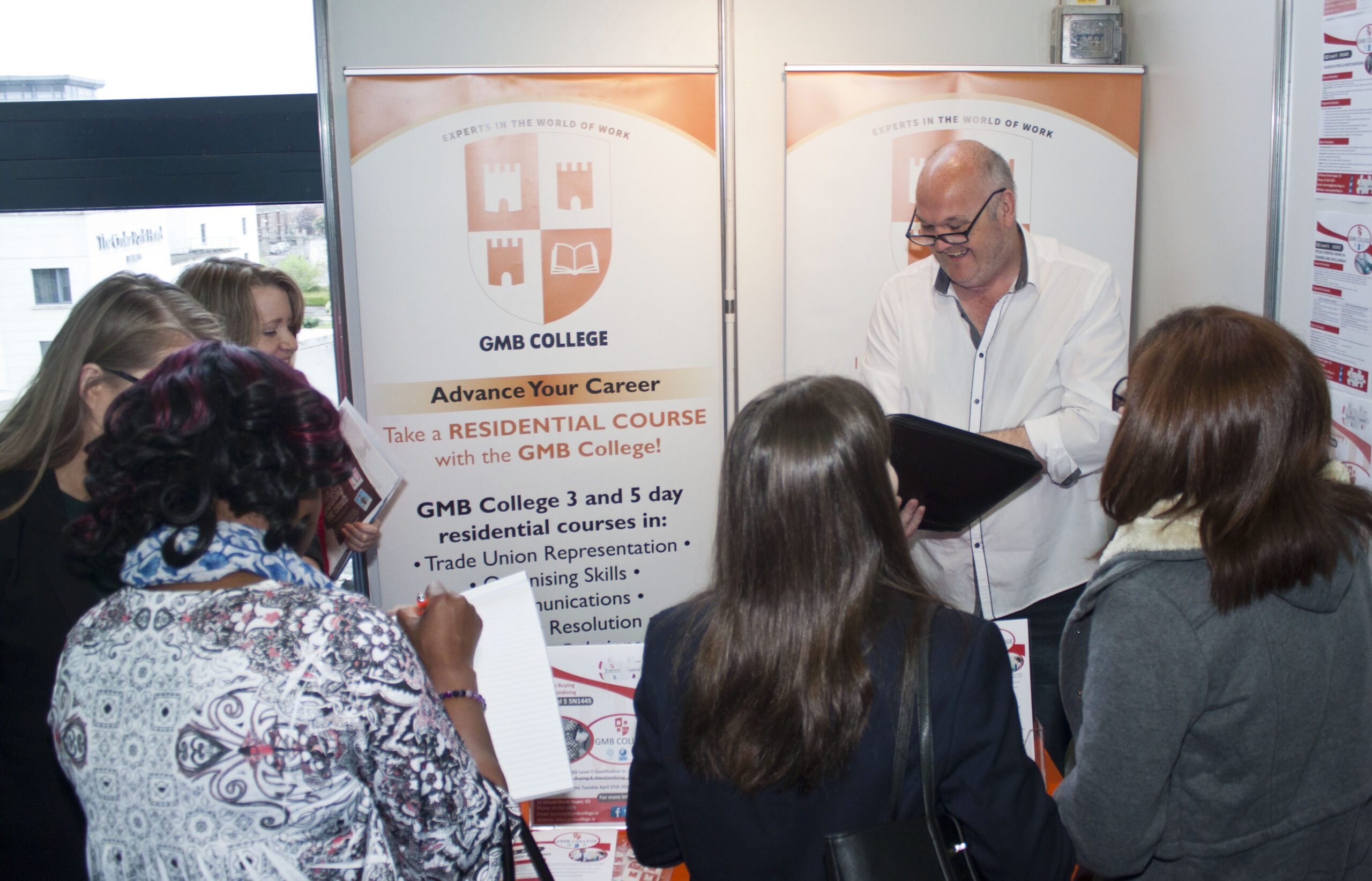 Heat Merchants Group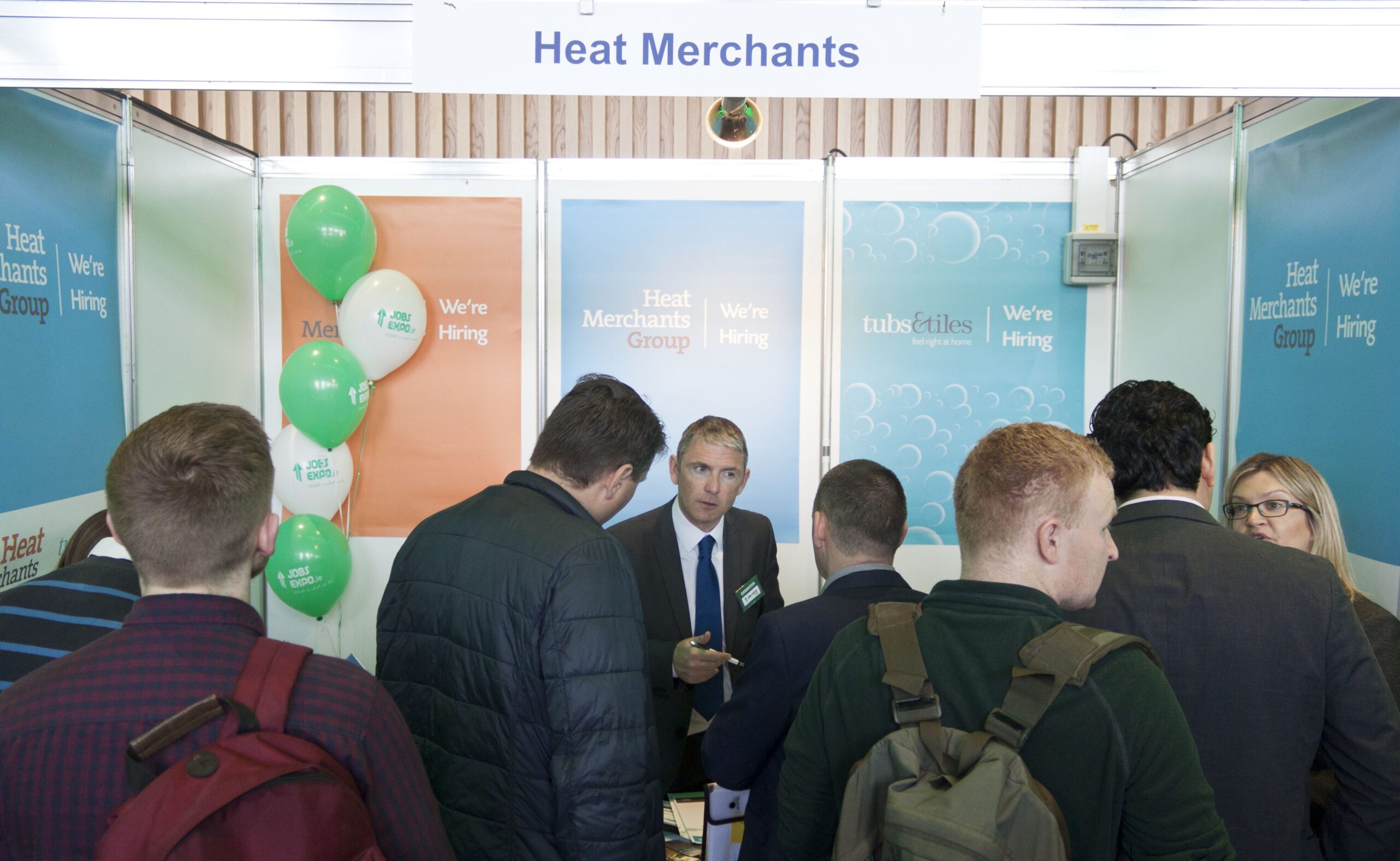 Isle of Man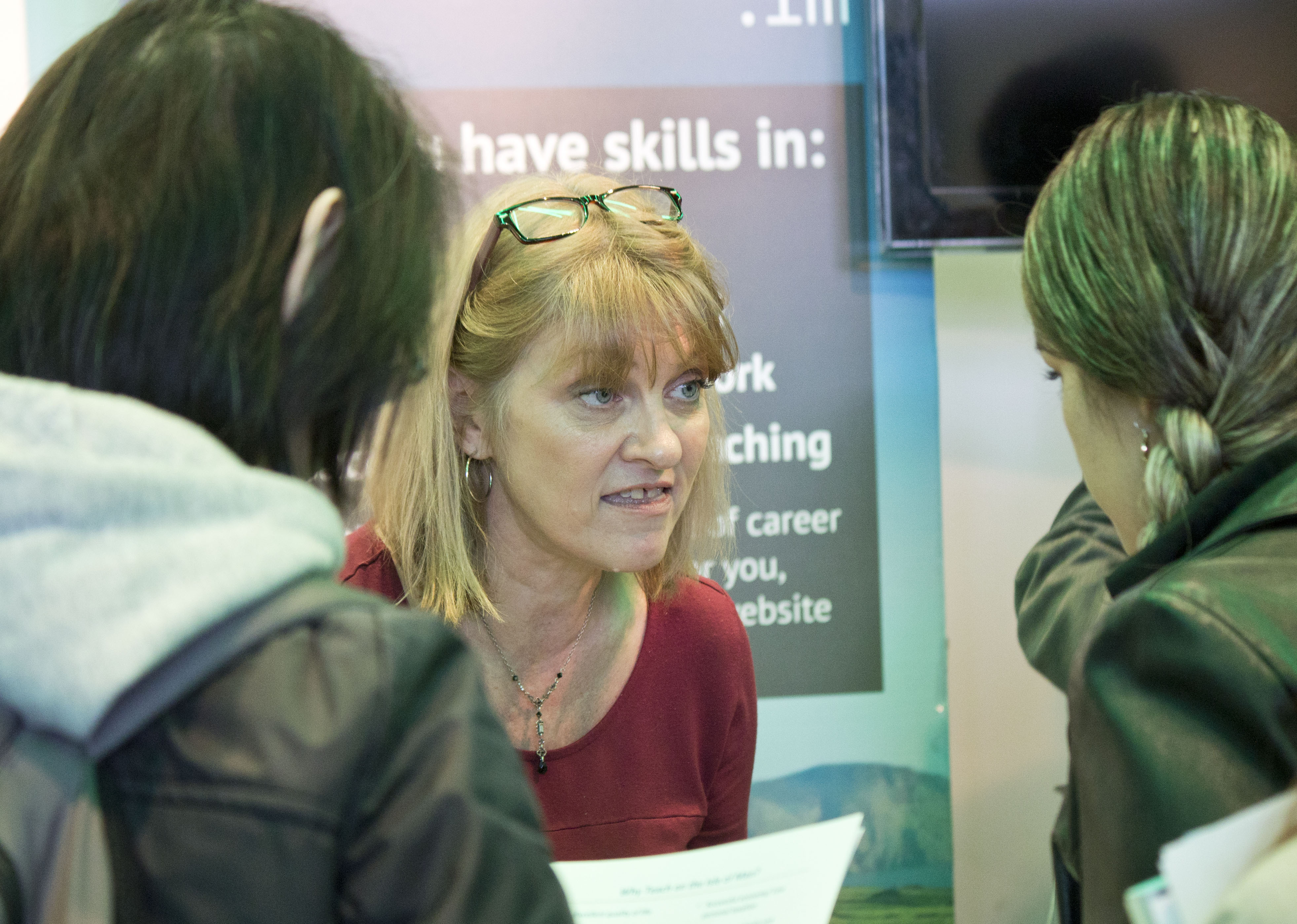 Marketo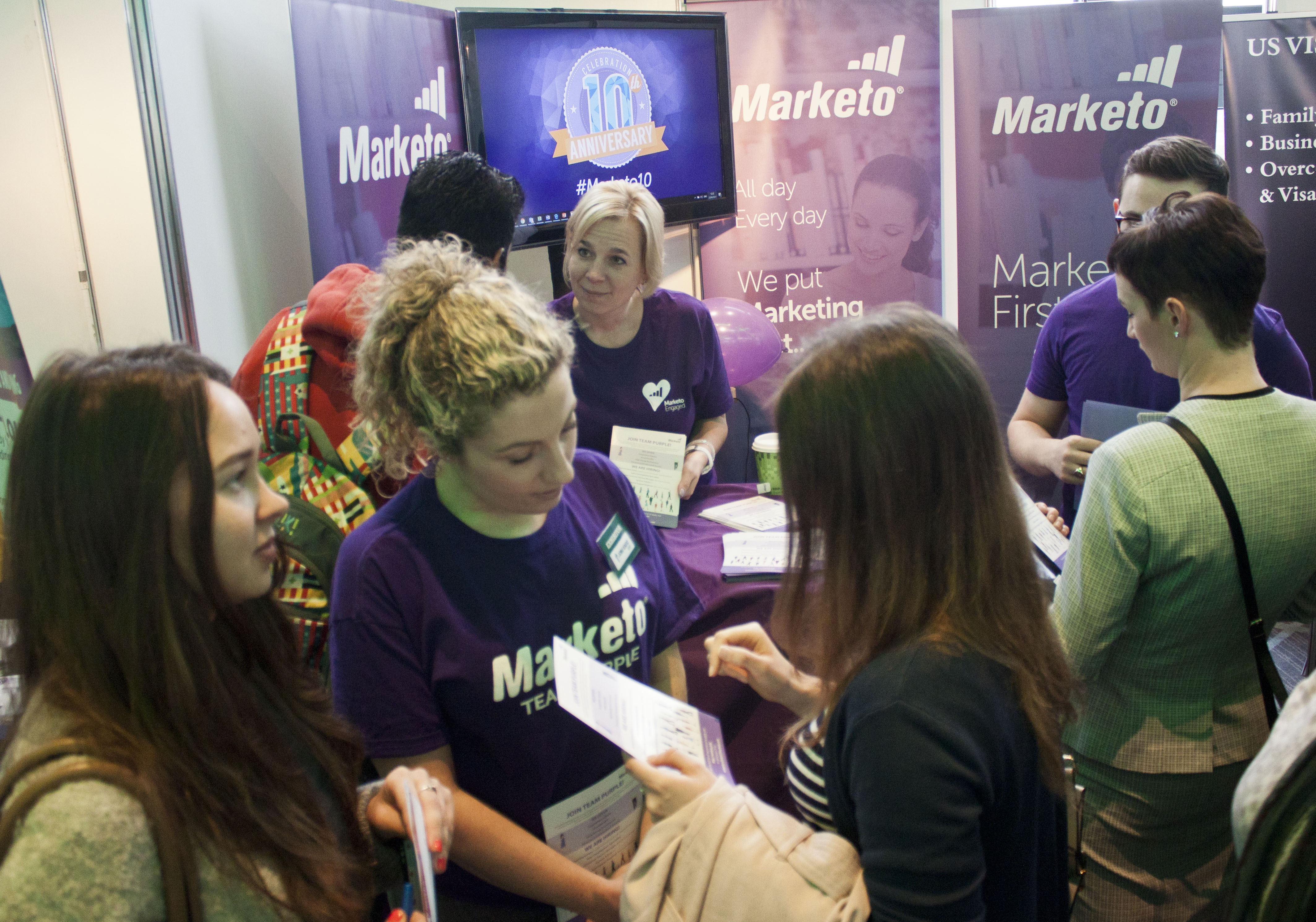 McDonalds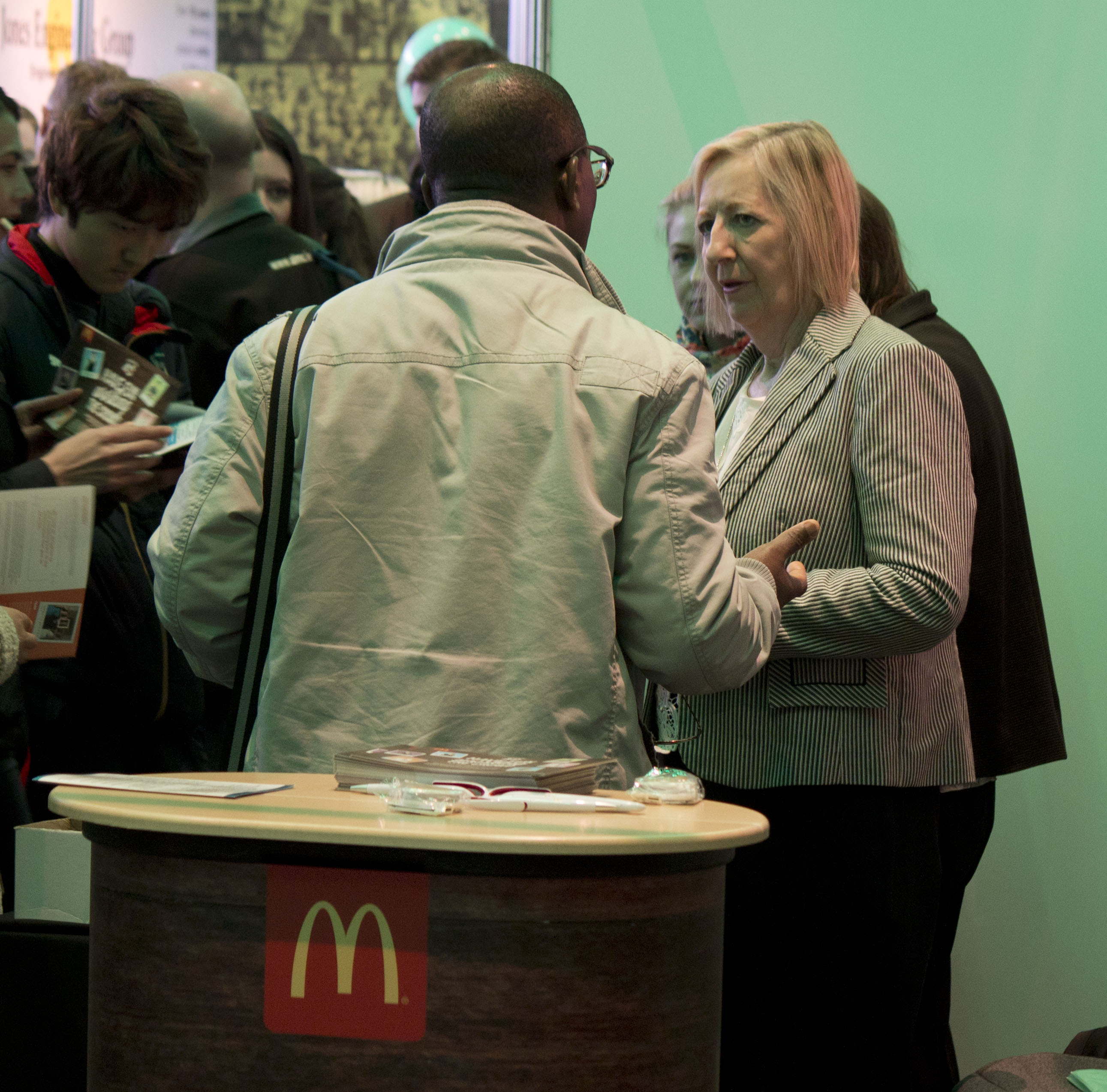 Peter Mark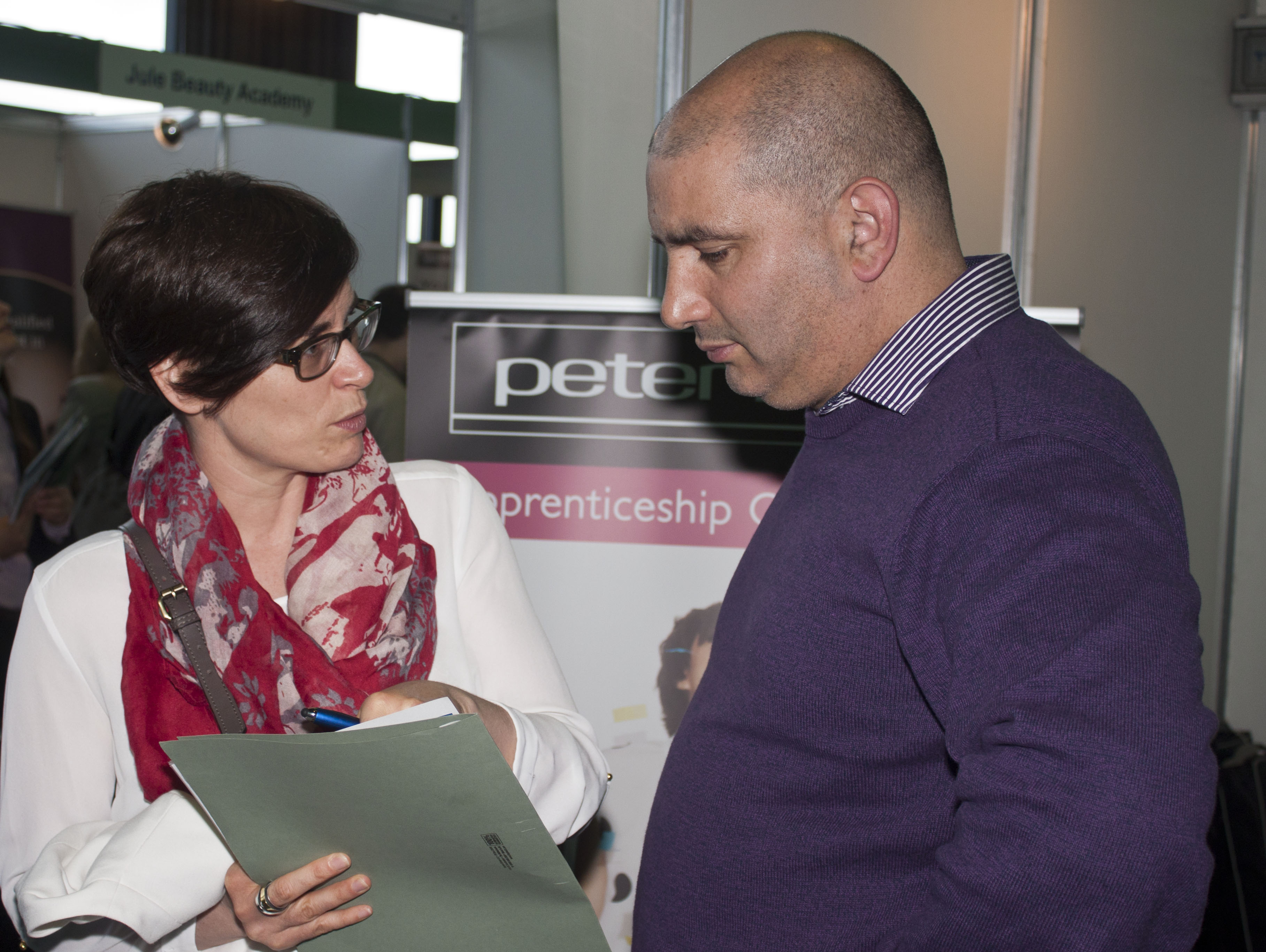 UPS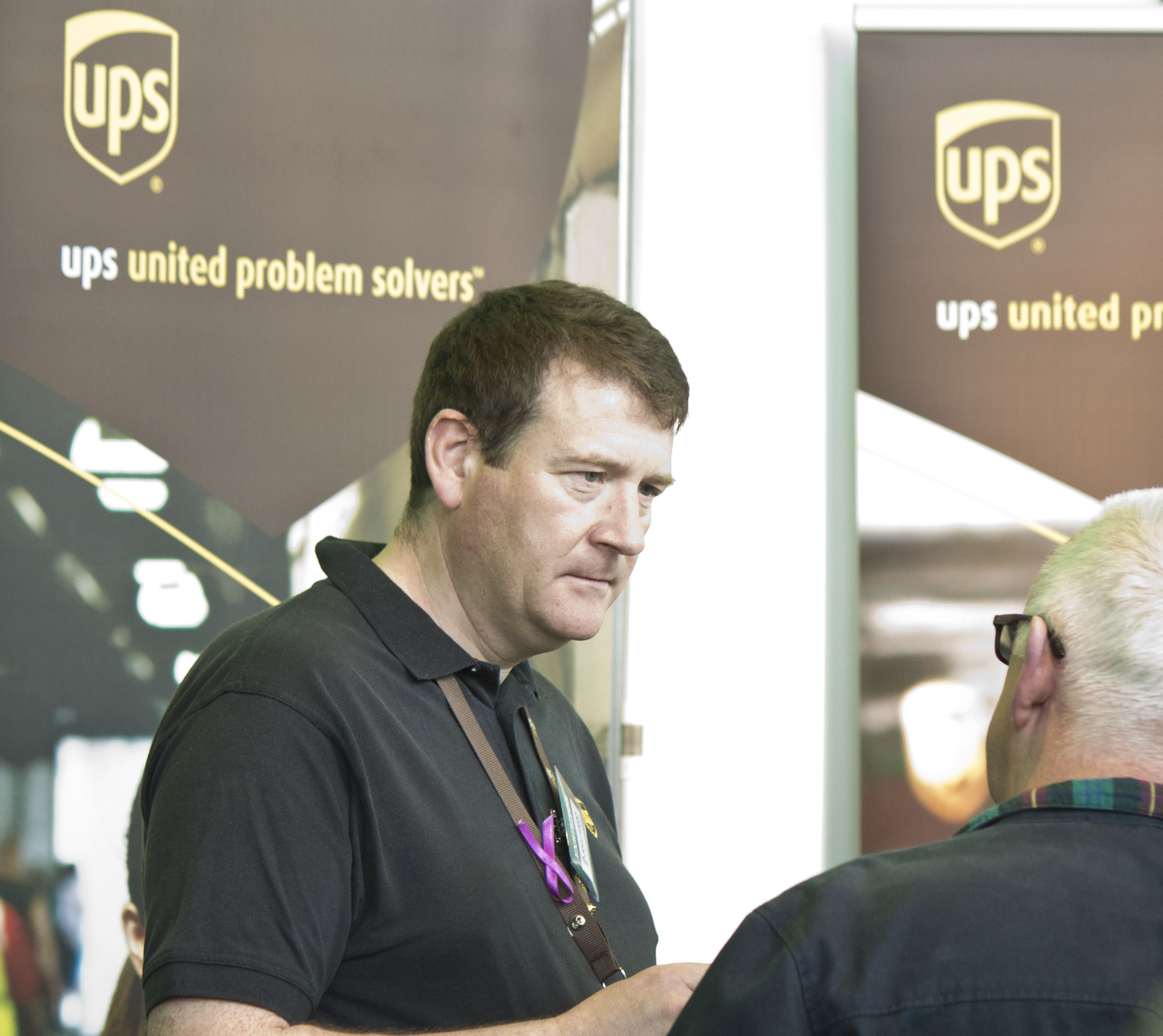 We are delighted to announce that PE Global will return to Jobs Expo Cork on Thursday 25th May 2017.
PE Global is a 100% Irish-owned resourcing company. They specialise in offering tailored recruitment solutions. PE Global works with both companies and organisations in domestic as well as international markets. Since 2005, they have provided customised recruitment services to projects of all sizes. They form successful long-term partnerships with clients. As a result, they can give them innovative and cost-effective solutions.
A company with a difference
PE Global understands the technologies and technical requirements of the industries that they work in. This is due to the quality and experience of their people.
This is because their recruitment consultants are committed to working to stringent guidelines. They are also focused on continual service enhancement.
Furthermore, they are an award winning recruitment agency. For a fourth consecutive year, they have won a Supplier Excellence Award from Kelly Services, Inc. This was due to PE Global's performance as a leading recruitment agency.
Industries and sectors
PE Global's clients include SMEs as well as multinational corporations. They work with leading international companies in the following sectors:
Pharmaceutical & Biotechnology
Medical Devices
Oil and Gas
Healthcare
Construction, Civil & Utilities
IT
Food Industry
Financial & Accounting
Business Services
Manufacturing
Nurses
Locum Doctors
PE Global has offices in London, Dublin and Cork.
We are delighted to announce that Innopharma College of Applied Sciences are taking part in Jobs Expo Cork on Thursday 25th May 2017.
Innopharma College of Applied Sciences is an award winning global institute dedicated to applied sciences. The college offers industry-led technology, education and training programmes in the pharmaceutical, medtech and food industries. Innopharma College of Applied Sciences offers world-recognised qualifications up to Masters' degree level in the pharmaceutical, medtech and food sectors.
The college offers the highest quality facilities. In addition, they have developed strategic collaborations with a number of Ireland's most established higher-level education institutions.
Locations and Study Options
Innopharma offers a number of courses on their campus in Sandyford in Dublin. Others courses are run in conjunction with the Institute of Technology Tallaght (ITT) or Griffith College in Dublin, in addition to strategic locations throughout Ireland. Finally, the College runs a selection of online courses too.
Industry Experience
Innopharma College of Applied Sciences offers an education team with extensive industry experience. Many lecturers have held senior management positions with blue chip multinational companies. As a result, the college has an extensive network of contacts to connect students with industry and academia. They also have an exceptional reputation for post-graduate employment. Over 70 percent of their graduates gained employment or advanced further their careers within 6 months of graduating from an Innopharma course.
The college works closely with companies to develop and deliver bespoke programmes. These have business outcomes in mind. They offer practical and hands-on education to give students an intense, challenging and industry relevant learning experience.
We are delighted to announce that the Noel Group will be taking part in Jobs Expo Cork on Thursday 25 May 2017.
The Noel Group is one of Ireland's best-known and largest recruitment organisations. They have over 27 years' experience providing resources to many of Ireland's leading employers and events.
Specialist brands for industry specific recruitment
The Group has specialised brands operating from 10 locations throughout Ireland. As a result, their industry specific recruiters supply business with candidates who are best suited to their requirements.
Their specialist brands include:
Ascension Executive Recruitment
Orange Recruitment
South Side Personnel
Noel Driving, Hospitality & Industrial
Grab a Job
Noel Healthcare
Noel Construction
In addition, their services include Facilitas, which offers payroll and managed services and SkillsTeam which provides training solutions.
What they do
Introduce companies to the best people
Outsourced business solutions from Recruitment to Team Development and back of house support
Ongoing training for companies as well as their staff
Staffing solutions for short and long term periods, including seasonal ramps ups and key staff replacement and expansion
Constant on and off site client support from inductions to disciplinary and HR support
Ascension Executive Recruitment
Ascension Executive Recruitment places a variety of roles across C-Suite as well as Director, Head of Function and Senior Management.
Orange Recruitment
Founded in 2002, Orange Recruitment  offers a tailored recruitment and payroll solution service to public sector and semi-state bodies as well as private companies.
Southside Personnel
Southside Personnel is a boutique recruitment agency with a focus on quality. Their specialisms include accountancy, customer services, office administration, finance and banking.
Noel Driving, Hospitality & Industrial
Noel Driving recruits for driving jobs in Dublin and across Ireland. The award-winning Noel Hospitality is Ireland's largest hospitality recruitment agency. Finally, Noel Industrial is the specialist industrial recruitment division of the Noel Group and has also won several awards.
Grab A Job
Grab a Job specialises in seasonal as well as temporary placements.
Noel Healthcare
This is the specialist healthcare division of the Noel Group recruiting for healthcare jobs in Dublin and across Ireland.
Noel Construction
Noel Construction focuses on construction jobs in Dublin as well as across Ireland.