A new employee opinion survey, conducted by Jobs Expo, has demonstrated a huge appetite for working from home, with most respondents favouring a hybrid model which blends time worked remotely and in the office.
The responses convey some marked differences between Galway-based workers and those based in Dublin, which make for interesting reading.
The survey also paints a picture of what the main concerns facing workers in the current climate are, with the top 3 responses being linked to the current financial and economic situation.
Concerns for Workers
The three biggest concerns for professionals surveyed right now are:
Recession 60.45%
Cost of living 60.25%
Housing crisis 50.88%
It's interesting to note that back in September 2019 recession was listed as a concern by under a third of respondents (26.89%), while only 15.97% listed the Housing crisis as a concern. In 2019, Brexit was marked as a cause for concern for 19.33% of workers surveyed.
The survey also revealed a striking difference between Galway-based workers and those based in the capital when it comes to future employment prospects. When asked if they were concerned about their future employment prospects, 39% from Dublin said that they were concerned, while over two thirds of respondents from Galway (67%) expressed similar concern.
The Rise of Remote
The study found that two thirds of workers listed the importance of a flexible hybrid work model as being a decisive factor when taking up employment in a post-Covid world.
Prior to Covid-19, fully remote work was at 9.89%. Jobs Expo's latest survey shows us that now it's 15.73%. Full-time in the office in September 2019 was 51.65%. Today, it's 32.58%.
When asked to what extent was your employment remote-based prior to Covid-19, 0% of respondents from Galway chose "Fully remote" compared to 15% from Dublin.
Desire for Flexible Working Conditions
Pre Covid, a mere 6.75% of professionals considered a combination of office-based and remote work a factor when applying for a job. In the latest Jobs Expo survey the figure has risen dramatically to 65.93% of professionals, who now consider it to be a major factor when looking for a future role. Indeed, 61.54% are more likely to choose a job that offers remote/flexible working conditions.
The survey shows that there is a higher number of Galway-based workers who would prefer to go with a job that offers remote/flexible working conditions. A massive 81% of respondents from Galway said that they were very likely to go with a job that offers remote/flexible working conditions, compared to just over half of Dublin-based respondents (55%) who were asked the same question.
Remote is Here to Stay
The survey confirms that the remote model of work brought on by Covid is no temporary measure and that two years later workers are happy to continue their current experience of remote working.
Workers are keen to maintain a post-COVID remote work policy with 60.44% of workers who responded to the Jobs Expo survey saying that they expect their employer to further embrace remote working now that Covid restrictions are lifted.
Productivity
Contrary to initial fears, 32.95% of the professionals surveyed found themselves to be just as productive when working from home. 25% thought they were more productive, while just 5.68% believed they were less productive.
Support
Despite the rise in the types of hybrid and remote work models, 62.64% of workers believe that employers need to be more open to flexible working. 57.14% thought that the Government needs to do more to support work/life balance and 53.85% want more to be done about transport for commuting to work.
Problems at Work
The survey revealed that 41.57% of professionals have experienced unreasonable demands or expectations at work. 30.34% experienced bullying from colleagues or managers. 8.99% experienced sexual harassment in the workplace.
When asked if they went to management or HR with these issues 54.55% said no, while 45.45% said yes. When asked if the situation was resolved to their satisfaction, 13.64% stated yes, while 86.36% stated no.
It is interesting to note here that a larger percentage of respondents from Galway went to HR with the issue than those from Dublin
Mental Health Support
A worrying outcome from the survey was the high number of workers expressing concern for their mental health. When asked if their mental health has suffered because of pressure/problems at work 73.86% of respondents answered yes, while 26.14% said no.
Only 25% felt that they were adequately supported by their employer, compared to 75% of professionals who believed they were not supported.
Jobs Expo runs Ireland's leading jobs and employment fairs which put skilled professionals directly in contact with leading employers from Ireland and abroad.
To receive news and updates about jobs in Ireland directly into your Inbox, sign up to the Jobs Expo newsletters by visiting www.jobsexpo.ie/register/
Jobs Expo Galway 2022
Jobs Expo is returning to Galway this Saturday. This careers fair is sponsored by Lidl Ireland and will be held at Leisureland between 10am and 4pm. Take the next steps on your career path at Jobs Expo Galway. Get your FREE TICKETS here
Speak with the a diverse line-up of exhibitors:
Abtran
AIB
An Garda Siochana
Atlantach Technical Services
Atlantic Technological University
Cambus Medical
CareerWise
Chanelle Pharma
Corrib Oil
CWS Cleanrooms
Diligent
eCollege
eir Ireland
ESB
HID Global
HSE Community Healthcare West
Johnson & Johnson
Lidl Ireland
Meissner Filtration Products
National Ambulance Service
NexVentur
Nightcourses.com
Nordson Medical
Nua Healthcare
Recruit.ie
Resilience
Sedgwick
TE Connectivity
Viatris
Zimmer Biomet
There's a packed schedule of live seminars. The 'Agenda Stage' at Jobs Expo Galway will host talks on a variety of topics including;
Job-seeking skills such as using LinkedIn to land your dream job
Interview techniques
CV writing workshops
Career choices and paths
Job vacancies
Company culture
The 'Career Clinic' is perfect for attendees looking for one on one advice and will also offer the opportunity to meet with professional development coaches who can help candidates with crucial issues such as interview skills, CV presentation and changing career direction.
Jobs Expo is the leading jobs and careers event in Ireland and is free-of-charge to the public. Jobs Expo is run by Careers Unlimited, an online and events company, and organised by Recruit.ie
EVENT DETAILS:
Name: Jobs Expo Galway
Date: Saturday, 17th September, 2022
Venue: Leisureland
Time: 10am – 4pm
We're delighted to announce that iRadio's Michaela Hayes will present Jobs Expo TV, live from Jobs Expo Galway at Leisureland's Events Centre this Saturday (10am-4pm). Michaela will broadcast via Facebook Live, Youtube and Jobsexpo.ie from the event, speaking to employers, speakers and career coaches.
Michaela is a Radio Presenter & Music Co-ordinator at iRadio Ireland. She is a a regular Jobs Expo TV presenter at our live events. Our exhibitors are always happy to have a chat with her and discuss their company culture, job vacancies and why they are exhibiting at Jobs Expo. These interviews are recorded and published live on Facebook during the event and on Jobsexpo.ie and Youtube after the event.
Join us on the day by registering for your free ticket by clicking here. 
We are very excited to have AIB exhibit at this Saturday's Jobs Expo Galway. Their recruitment team will be promoting Technology@AIB and available to discuss their latest job openings. You can chat with them between 10am and 4pm at their booth within Leisureland's Events Centre. Get your FREE TICKET for this careers fair here.
About Technology@AIB
At AIB their purpose is to back our customers to achieve their dreams and ambitions. The future of banking is digital and Technology@AIB underpins all of their customer and employee interactions, providing the capability to realise their ambition.
Working in a flexible, hybrid environment, they design and deliver world class technology solutions that transform the customer experience. Using cutting edge technology, automation and innovative agile delivery methods, they can meet our customers' needs faster, enable sustainable business growth, enhance our relationship with their regulators and deliver operational efficiencies. AIB are innovative and creative, engaging with partners, fintechs and the broader technology sector to build the future of financial services.
By leveraging data and analytics, they identify opportunities to improve the services they provide and their ways of working to ensure all their people can work most effectively for the benefit of the customer. The teams inspire and lead the transformational change of the organisation's capabilities across core banking, credit, homes, Capital Markets, treasury, payments, cards and open banking/API's.
In Technology@AIB, they embrace a diverse workforce, working across different technologies and business domains in dynamic teams to deliver world class solutions for their customers. They're looking for creative technology enthusiasts who have the skills and capabilities to enable their strategy and the increased digitalisation of their channels, while transforming their technology, security and service capabilities.
We are excited to have Zimmer Biomet exhibit with Jobs Expo again. Their recruitment team will be available to chat and take your CV at Galway's Leisureland this Saturday. Register today for FREE ADMISSION and visit their booth between 10am and 4pm this Saturday and learn more about their roles.
About Zimmer Biomet
Zimmer Biomet commenced operations in Ireland in 2008 in Shannon Co. Clare and opened a second site in Oranmore Co. Galway in 2016.  Zimmer Biomet is a leading medical devices firm doing business in over 100 countries around the globe. Through innovation, they have become a worldwide leader in orthopaedic surgical products. The Zimmer Biomet team is more 700 employees strong in Ireland, and they're dedicated to producing top quality products and services that make a difference in their communities. Zimmer Biotmet are proud that they help people every day to live fuller and healthier lives. Additionally, their employees enjoy the many benefits of working for a growing, successful company, including exciting career opportunities and a competitive total rewards program.
Zimmer Biomet has open opportunities in Quality, Engineering, Supply Chain and Manufacturing.
As we get closer to Jobs Expo Galway at Leisureland on Saturday 17th September, Jobs Expo's Kevin Branigan spoke with Connermara Community Radio about what job-seekers can expect from the forthcoming careers fair.
Connemara Community Radio broadcasts to Connemara & the World from studios in Letterfrack & Inishbofin since July the 1st 1995.
Jobs Expo Galway takes place at Leisureland on Saturday 17th September and will feature more than 35 of the leading employers in the West of Ireland. Admission is free. Those wishing to attend can register for their free ticket at Register for your free ticket to Jobs Expo Galway
Are you looking to advance you career in the medtech industry? Jobs Expo is delighted to announce that Cambus Medical will be exhibiting, as well as recruiting at our Galway careers fair. You can meet their team and apply for their roles on Saturday, 17th September at Leisureland's Events Centre. Register today to get FREE ADMISSION to this event between 10am and 4pm.
Who are Cambus Medical?
As a Joint Venture Partner with Freudenberg Medical, Cambus Medical is a medical technology company focused on developing, designing and manufacturing both sophisticated and niche critical components for minimally invasive medical devices used in diagnostic and therapeutic interventions.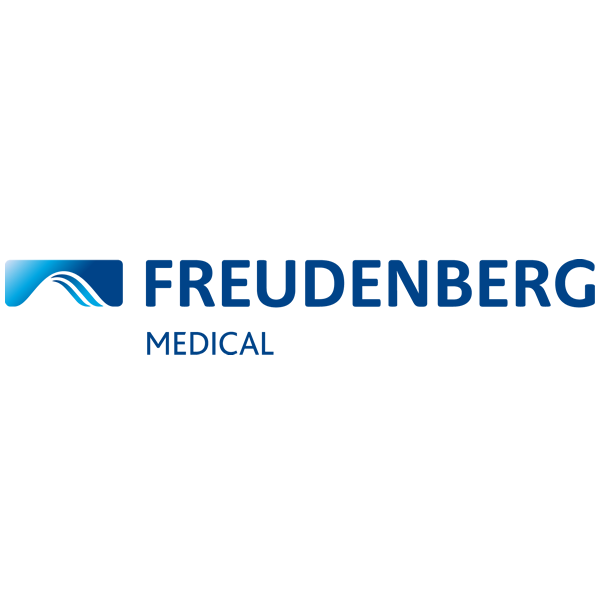 Based in Spiddal Co, Galway, Cambus Medical specialise in the development and manufacture of technologically advanced Hypotubes and Micro-Component solutions. At Cambus Medical, their people are an integral part of the company's success to date. Therefore, they invest heavily to ensure employees have the resources and tools to complete their work to the highest standard.
Furthermore, Cambus Medical encourages all staff to develop new skills and increase their industry related knowledge. If you want a challenging and rewarding career, why not consider joining them!
TE Connectivity are taking part in the Jobs Expo Galway. They have a range of open roles, however, their focus at the Jobs Expo on Saturday the 17th of September will be their Product Builder roles.
They will be recruiting across all shifts and the permanent positions are working directly for TE, because of this all of the roles are Permanent with Full Benefits including Bonus, VHI, Pension, Choice of shift and early finish on a Friday (Shift Dependent), Life Assurance, Sports & Social Club, Excellent Career Progression Opportunities, Further Education Assistance and more.
You can speak to their internal Talent Attraction team and hand in your CV between 10am and 4pm on 17th September. Register for FREE ADMISSION right here.
About TE Connectivity
TE Connectivity is a $13 billion global technology leader in highly engineered connectivity and sensor solutions that create a safer, sustainable, productive and connected world. Their diverse range of technologies are essential elements in cars, planes, power grids, appliances, electronics, factories, medical devices, and more.
A trusted engineering company, TE has been granted over 14,000 patents and invests $650+m per annum in R&D. The company has been named among the world's top 100 global innovators by Clarivate Analytics and in 2018 was named among FORTUNE magazine's list of the World's Most Admired Companies.
TE Connectivity – Medical
TE's medical business is a trusted partner to the world's leading medical technology companies. They offer a complete portfolio of technologies for the design, development and manufacturing of advanced minimally invasive, surgical and imaging devices, saving patient's lives.
120+ patients a minute are treated with a medical device containing a TE technology
Are you searching for a new job? Eager to advance in your career? Jobs Expo Dublin will be taking place at Leisureland Events Centre on Saturday, 15th October, 2022. We are delighted to announce that Logic 360 will be exhibiting, as well as recruiting on the day. You can register for your FREE TICKET today and the Logic 360 will be at their booth available to chat and take CVs between 10am and 4pm.
About Logic 360
At Logic 360, they aim to take all the pressure off your business by providing a professional and flexible Recruitment, Workforce Management and Back Office Administration Solution that's tailored to your specific needs.
Their knowledge of the Hospitality, Construction, Aviation, Automotive, Logistics and Warehousing sectors has optimised their ability to understand clients' requirements, enabling them to provide scalable solutions that deliver industry-leading performance results.
Furthermore, their clients range from small businesses with a handful of staff to national, international, and even blue-chip organisations. They are well-equipped and more than happy to deal with companies of any size and structure and can offer tailored strategies for any and all of your Recruitment, Workforce Management and Back Office Administration needs.
Are you looking for a change of scenery in your professional life? We are excited to have NexVentur exhibit at Jobs Expo Galway on 17th September at Leisureland's Events Centre. This careers fair is a FREE EVENT and will be open from 10am until 4pm. All you need to do is register to attend.
Who are NexVentur?
NexVentur is a specialist recruitment and relocation agency operating between Ireland and Australia. It is the brainchild of two Irish entrepreneurs, Andrew Harte and Kenny Feeney who made the move Down Under. When Kenny returned home in 2021, they realised there was an opportunity to help support people like themselves, transitioning between life and work in Ireland and Australia. Having moved, lived and worked abroad, they understand the processes, challenges and emotions that come with relocating.
NexVentur has partnered with the Irish Australian Chamber of Commerce and has contracts to supply staff to many premier employers. Their mission is to help people make the move with confidence by placing them in jobs before they leave home and taking care of all the stressful details from visas to flights, banking, money transfer, insurance, mortgages and more! NexVentur's end-to-end recruitment and relocation service takes care of all the hard work so travellers can land in their new country, stress-free and ready to hit the ground running.
NexVentur will be at the Jobs Expo recruiting for the following industries:
Construction
Healthcare
Education
Finance
IT & Marketing
Admin & HR
Hospitality
Head over to the NexVentur stand to meet the recruiters to discuss permanent and temporary job opportunities in Ireland and Australia, as well as regional work for Australia. You can also find out more about the range of relocation services:
Visas & Sponsorships
Professional Registrations
Flights: Great deals with lots of free add-ons such as 20kg extra luggage
Banking: Setting up foreign bank accounts and tax numbers
Insurance
Tax Advice
Money Transfer
Logistics
Mortgages