Abtran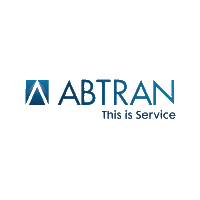 Abtran are Ireland's leading provider of Customer and Business Process Management Services. Our service ethos is simple: we are always looking to make things easier for the customer.
Established in 1997, we employ more than 1,600 people across multiple locations in Cork, Sligo and Dublin. When you join Abtran, you become part of our vibrant community – one that helps you to learn, grow and take your career to the next level.
Being leaders in our field means never standing still. It's about embracing change and making things easy for tomorrow's customer, today.
Founded in 1997, we're proud to be Ireland's leading homegrown provider of Business Process Management services.
Over the past twenty years, we've connected with millions of customers on behalf of trusted brands across the Utilities, Transport, Financial Services and the Government sectors.
We help our clients to stand out on service and achieve better business results through our people, processes and advanced technology solutions. Headquartered in Cork, we have multiple sites across Ireland.  We provide our clients with a mix of outsourced, insourced and fully managed services.
If you are interested in joining us or if you want to know more about how we can help you improve your business performance, connect with us.