Who we are:
We are Comcast, one of the world's largest media and telecommunications companies. We provide businesses of all sizes, a range of communication and technology solutions, including internet, voice, video, and security services. 
Comcast owned brands you may recognise:

Our Dublin office is growing since we successfully acquired Blueface in 2020 – Blueface, an Irish start-up that was founded in 2011 and quickly became a leader in cloud-based communications solutions offering a range of products, including voice, video, and collaboration services that are designed to help businesses of all sizes to communicate and collaborate more effectively. 
Today we are transforming the business to become a global hub of innovation and technology; with 136 employees in Dublin, we plan to grow our team to almost 200 in 2023 which makes us hugely excited to be in a position of growth and position Ireland as the heartbeat of the global Comcast team.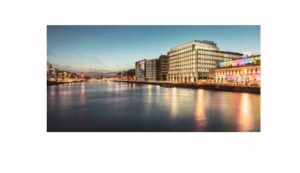 Our Culture: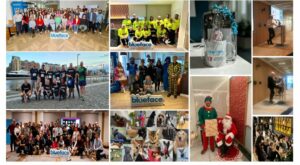 Benefits:
Hybrid & Flexible Work Model 

25 Days Annual Leave

60 days per year - Work from Anywhere in the World!

Sky TV 

Universal Studios Tickets

Private Health Insurance

Life Assurance

Generous Sick Leave

Up to 10% Pension Contribution

DropChef 

Calm App

EAP
Careers: