Bilingual Banking Administrator
For a career path that is both challenging and rewarding, join Sedgwick's talented team of 27,000 colleagues around the globe. Sedgwick is a leading provider of technology-enabled risk, benefits and integrated business solutions. Taking care of people is at the heart of everything we do. Millions of people and organizations count on Sedgwick each year to take care of their needs when they face a major life event or something unexpected happens. Whether they have a workplace injury, suffer property or financial loss or damage from a natural or manmade disaster, are involved in an auto or other type of accident, or need time away from work for the birth of a child or another medical situation, we are here to provide compassionate care and expert guidance. Our clients depend on our talented colleagues to take care of their most valuable assets—their employees, their customers and their property. At Sedgwick, caring counts®. Join our team of creative and caring people of all backgrounds, and help us make a difference in the lives of others.
3 month contract , Immediate start

Remote working currently

Fluency in Italian and English (essential)      
Reporting
People Placement Manager & Client Manager
Key roles
Provide support with regards to the Anti-Money Laundering (AML) software within the AML area. Dealing with internal departments and bank branches and obtaining documentation in regards to high risk clients.
Specific responsibilities
Screening of profiles against external databases/lists and the escalation of any issues identified to the AML Department.

Interacting with Bank Branches to gather relevant documentation

Engage with branches to confirm and obtain AML data/documentation

Cross reference the information provided with pre-existing data

Provide reports to AML department
Qualifications/Skills
Third Level qualification or relevant work experience in Insurance/Business/Finance

Fluency in Italian and English

Minimum 1 year work experience in insurance, banking, payments sector

Excellent knowledge of Microsoft Office products and other IT application software
Experience
Analytically minded with excellent attention to detail

Finance knowledge

Ability to function in a fast-paced environment where standard of quality and timeliness are established

Goal orientated

Ability to speak, read and comprehend appropriate language(s), including Italian and possess good verbal communications skills

Ability to work with sensitive and confidential information

Strong interpersonal skills and ability to think independently and follow through effectively
Sedgwick is an Equal Opportunity Employer and a Drug-Free Workplace.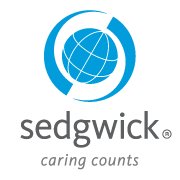 Merrion Hall, Strand Road, Sandymount, Co. Dublin