Civil Engineer
Employer: Nicholas O'Dwyer Ltd.
Location: United Kingdom / England / Wales / Scotland / Northern Ireland
Salary: Negotiable
Role Summary
Nicholas O'Dwyer, a leading International engineering consultancy, are seeking candidates who wish to move to Ireland to further their international experience.
We are seeking Civil Engineers at all levels and welcome all applications.
Key Duties:
The Civil Engineer typically will have responsibility for the site supervision activities in relation to civil works for the project and his duties shall include:
Reporting to the Senior Resident Engineer
Liaison with the other members of the Engineer Team
Reporting to Employer's Representative
Deal with contractual matters on site related to civil works
Coordinating Contract interfaces with respect to civil works
Liaison with Stakeholders
Assessment of Contractor claims and writing reports on same
Assessment of Contractor payment applications against work completed
Assessment of Contractor performance against Contractual KPI's
Assessment of Contractor submissions including method statements and preparation of clear comments
Review Contractor design submissions against Employers' requirements and preparation of clear comments
Supervision of the works, keeping records, measuring, managing correspondence, and contractual documentation
Other duties as may be assigned.
Qualifications and Key Experience Required:
Hold a degree in Engineering or an equivalent professional qualification in Engineering
Have a satisfactory knowledge of civil engineering works, concrete construction, and project management
Have a satisfactory knowledge of construction contracts
Attention to detail and ability to comply with Quality Assurance Management Systems is essential
Proficient in Microsoft Office packages such as Excel and Word
Proficient in Project Management software packages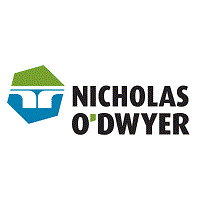 Nutgrove Office Park, Nutgrove Avenue, Rathfarnham,