Purpose and Passion • Comprehensive Benefits • Life-Work Integration • Community • Career Growth
At Boston Scientific, you will find a collaborative culture driven by a passion for innovation that keeps us connected on the most essential level. With determination, imagination and a deep caring for human life, we're solving some of the most important healthcare industry challenges. Together, we're one global team committed to making a difference in people's lives around the world. This is a place where you can find a career with meaningful purpose—improving lives through your life's work.
Purpose Statement:
Boston Scientific's Metallurgical Laboratory is seeking a highly motivated Equipment Engineer. The successful candidate will work within the on-site laboratory to support new process/product introductions and process improvement requirements through writing, executing and review of IQ/OQ/PQ protocols to ensure that all relevant equipment is qualified for cGMP use.
Key Responsibilities:
Design and develop validation documentation to support new process introduction.
Execute validation studies.
Provide input and help in selection of new technologies to improve lab efficiencies.
Install new equipment with appropriate training and hand-over to operations.
Investigate and trouble-shoot instrumentation issues which occur and determine solutions.
Assist with completion of Windows 10 upgrade and related activities.
Lead investigations on customer internal & external complaints.
Assist in audit preparation of lab equipment for internal and regulatory audits.
Conduct data analysis to evaluate process capabilities and make recommendations for process improvements where necessary.
Develop CI capability and utilize CI tools to drive improvements within the lab.
Perform laboratory duties and other required support functions to support department objectives.
Support the company programs and culture
Qualifications & Experience:
A minimum of Level 8 on the National Frameworks Standard in a Science / Engineering discipline or equivalent.
A proven track record in development or support of validation programs in areas of equipment and laboratory equipment.
Previous experience in qualification and validation of computerised systems would be a distinct advantage.
Experience in the electro-mechanical manufacturing or test equipment
Strong analytical and associated problem-solving skills.
Excellent track record in safety compliance
The successful candidate must demonstrate excellent written and verbal communication skills and have the ability to work in a team based collaborative environment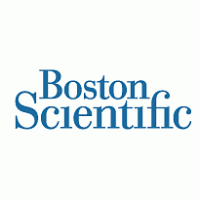 Ballybrit Business Park, Ballybrit, Galway,