Mix Lab Industrialization Engineer
Mix Lab Industrialization Engineer
Company Overview:     
Don't miss a great opportunity to become part of our team in an exciting, pioneering and growing organisation. Transitions Optical has been protecting and enhancing vision since 1990 when we were the first company to commercialise plastic photochromic lenses. Through our partnerships with optical industry leaders, we offer solutions that adapt to changing light in the widest selection of designs and materials, including hundreds of lens combinations. We are continuously improving our lenses to enhance their darkness, fade back speed, colour and indoor clarity. Transitions Optical is part of the Essilor Group.
Location:  Tuam, Galway.                                        Reporting Line: Global Core Technologies Manager
Job Purpose
The successful candidate will provide a link between the R&D development and the mix lab; implementing and rolling out the Industrialization process, within the mix lab.
This role will provide technical leadership and project governance for Industrialization of new solutions and will work with R&D and the new product development team to define the mix lab industrialization process to ensure the timely and problem free introduction of new solutions to operations. The individual will play an active role in the improvement of Mix Lab Operations by taking an active part in the Global Mix Lab Techno Club.
Key Responsibilities of the Role
RD Interface: 
·         The successful candidate will be the key Global Engineering contact with the R&D teams for the introduction of new solutions and business continuity/regulatory related enforced changes.
·         Attend the monthly R&D new project co-ordination meeting, to be informed of the new product projects.
·         Work with R&D to support the identification of the mix lab operational and product performance risks possible with the manufacture of new solution.
·         Provide regular updates to both Global Engineering and R&D teams on the status of projects and results.
New Product Process: 
·         Become a member of the New Product Process Team, to identify opportunities for improvement and harmonization between new product development cycle and the Mix Lab industrialization processes.
·         Required to work with the Global Industrialization Group to harmonize the mix lab industrialization process with the Global Industrialization Process.
Industrialization:
Support the Global Industrialization process and lead industrializations and FMEA's related to new product solutions.  This is to identify risks related to the manufacture of the solution e.g;
 Mixing process requirements and procedure,
Impact of equipment differences,
Raw material variation,
Scale up to production batch size,
Solution qualification process.
Storage of raw material and solutions
Multiple site manufacture,
Shipment of solution to multiple sites,
Provide support to Operations team after initial start-up of new products to ensure timely and problem free introduction of new solutions to operations.
Work with the resourcing and scheduling of the new solution projects, and develop and work to agree timelines for the Industrialization of the new Product's.
Provide technical support to issues detected in testing.
Work with the industrialization engineers globally to identify risks and opportunities for improvement in the mix lab industrialization process. This is to further optimize and improve the robustness of the Industrialization process.
Create close cross functional working groups with R&D, GQ, Mix Lab, and Operations.
Global Reporting:
Required to provide regular, comparative reports to the key stakeholders and worldwide operations and the global engineering team on the status of projects, results achieved as well as propose the path forward or next steps.
Ensure timely and consistent communication across the global organization.
A travel commitment of approximately ~ 30% is a requirement for this position.
Key Requirements (Education and Experience)
·         Degree in Chemistry, Chemical Engineering, or Equivalent is required.
·         5-7 years' experience in operations and engineering technical positions
·         Industrial experience in flow dynamics, rheology, or mixing technology would be an advantage.
·         Knowledge of Industrial coating processes,  would be an advantage
·         Demonstrated track record and proven ability to manage technical details.
·         The incumbent must have a detailed knowledge of engineering and process technology systems coupled with proven project management capability.
·         Influencing skills at different levels in the organization.
·         Good communication skills.
·         Proficient English to enable contribution on conference calls, written communication & report writing.
·         Knowledgeable in process problem solving and Lean Sigma
·         Experienced in using Microsoft Office tools,
·         Experience with Statistical software applications and tools would be an advantage.
Success Factors
·         Drive change
·         Focus on Results
·         Builds strong internal/external working relationships at all organization levels
·         Influences decisions and actions
·         Understand and work effectively in the diverse cultural environment of Transitions' operations
Transversal Responsibilities
·         All employees have a responsibility to contribute to the Organisation's sustainability and in doing so ensure that we can continue to fulfil our mission.
·         All business decisions and actions must serve and be in line with the Organisation's sustainability goals.
·         An employee must abide by the legal compliance policy in the performing of his/her duties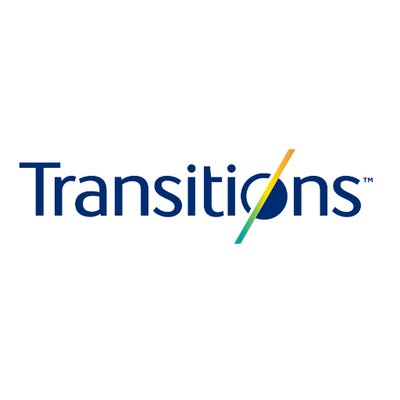 IDA Industrial Estate, Dunmore Road, Tuam,