Operations Managers - Major Healthcare
Job Description
A Major Irish Medical Healthcare Company wish to recruit a suitably qualified person for the following post in Limerick:
Operations Manager, Health & Wellbeing
The Operations Manager will join the team in a new healthcare facility. This is the most senior operational role in the new facility and will have responsibility, in conjunction with the Clinical Director, for the delivery of services there.
The clinical services will initially include urgent care, homecare, lifestyle health assessment and intervention and introduce a new model of care incorporating health promotion, prevention and chronic disease management. Our new model of care is based on the principles of integrative medicine, where the patient and practitioner are partners in the healing process.
The Role
The Operations Manager will have full responsibility and authority for the effective delivery of all operations across the new Dublin facility.
You will work in close collaboration with the Clinical Director in ensuring the overarching strategies and practices are consistent with, and aligned to, the Health & Wellbeing Vision and Strategy, which you will contribute to the development of as a member of the Company's Health & Wellbeing leadership team.
You will play a central role in the development of a team-based culture and highly collaborative integrated working arrangements.
You will be responsible for commissioning of the new facility and ongoing operational leadership thereafter. This will include overseeing and maintaining operations, including assessing and implementing short and long-range goals to ensure efficient functioning, quality care, and patient / staff engagement.
The Person
Highly energetic professional, with excellent managerial / operations experience in a healthcare environment, and a passion to deliver high-quality services for patients and an exceptional working environment for employees.
Essential Requirements:
*A minimum of 5 years' experience as an Operations Manager, or similar managerial position
*Experience of a healthcare environment
*Proven experience of delivering in a position with full operational and commercial responsibility
Desirable:
*3rd level business or management qualification, ideally at Masters level
*Experience commissioning new facilities or services
*Quality improvement experience with knowledge in areas such as root cause analysis techniques, quality improvement methods e.g. the model of improvement
Skills & Competencies:
*Strong leadership capabilities with the ability to earn trust and respect and engage team members
*Authentic, inclusive leadership style coupled with the ability to demonstrate decisiveness.
*Operate with professional and personal integrity coupled with an overarching humility
*Understand demand capacity modelling and forecasting
*High degree of emotional intelligence and self-awareness
*High levels of emotional resilience and the ability to work under pressure
*Experience of developing, applying and reviewing an evidence-based approach to decision making
*Excellent communication and interpersonal skills and approach with both patients and colleagues, particularly listening skills
*Demonstrate commitment to fostering partnerships, multi-professional and multidisciplinary relationships and working as part of a team.
*Ability to recognise and respect the expertise of others and the contribution of team members and harness good teamwork
*Strong negotiation and influencing skills
*Proven understanding of commercial priorities within which a business operates both strategically and operationally
*Align to Company Values
This is not an exhaustive list of responsibilities or requirements for this role.
SALARY: A very attractive salary/benefits package is on offer.
APPLICATION:
If interested in applying for this post, please email your CV in Word Format.
To apply: Please contact Swati Yadvendu on +353 1 215 0715 or email swati.bcsrecruitment@gmail.com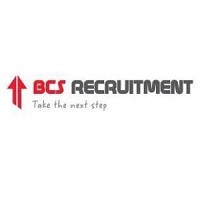 Dublin, Dublin 1, Republic of Ireland