Principal Software Engineer
General Summary:
Principal Software Engineer is responsible for the overall design of an application suite, and ensuring the delivery from the agile team meets agreed upon architecture standards. They lead the advancement of solutions within their business portfolio. They will be knowledgeable in third party/cloud solutions and lead successful integration of modern technologies. The Principal Software Engineer plays a critical role in leading software teams, mentoring software engineers of all levels and help grow future talent within the organization.
This role will play a leading role in improving the interaction between the business and IT by identifying and developing strategic applications of IT. The role will be critical in the advancement of the architecture roadmap through innovative solutions.
Principal Duties and Responsibilities
Provides technical leadership and direction across our Digital organization
Collaborates with architects on the creation of technical roadmaps, standards, tooling & frameworks required to create a modern, high quality, rich application suite.
Understand the business needs and designs solutions to enable the desired capabilities.
Recognizes potential strategic application of IT, and initiates investigation and development of innovative methods of exploiting IT assets, to the benefit of organizations and the community. Plays a leading role in improving the interaction and understanding between the business and IT.
Completes the design of an application and drives the advancement of the reference architecture.
Advances architecture roadmap for business area(s) by recommending third party/cloud solutions and Prototyping initiatives
Co-ordinates or participates in tool, technology and service selection including risk assessments and application sunsetting in partnership with technical and business stakeholders
Ensures that solutions delivered have an excellent customer experience, are secure and scalable, comply with best practices and open standards.
Look for ways to utilize modern technologies to solve business problems – including AI, Digital platforms, and automation.
Actively seeking solutions that are "buy over build" with a strong focus upon cloud based platforms.
Stays abreast of external trends and new functionality to be released by third party/cloud solutions, identifying and socializing opportunities for expanded business applicability
Responsible for the design, implementation, and maintenance of new and existing features for the existing portfolio of applications for a business area, and recommending areas where new investment is merited.
Maintains depth of technical understanding of third party/cloud solutions and Unum's implementation of solutions.
Evaluates technical impacts from and coordinates implementation of new product releases.
Ensures agile teams are adopting best software development practices including manual and automated testing, continuous Integration techniques, automated deployments, etc
Collaborate with business SMEs and Business Architects to confirm understanding of requirements and to help drive business value in solution designs.
Collaborates with User Experience (UX) designers to ensure designs produced can be translated efficiently into working solutions for feature delivery
Ensures an innovation culture in the team by continuous improvement of deliveries
Provide hands-on technical leadership in the development team
Drive the implementation of development activities including owning technical design and project execution for the team to meet business goals
Collaborate with stakeholders across the business to understand their requirements, negotiate phased release plans and define user story acceptance criteria that meet evolving customer needs
Design and develop our cloud-enabled products, working on all parts of the code stack as we utilize modern frameworks and technologies
Take a lead role in translating requirements to backlog items and executing on them
Job Specifications
Bachelors of Computer Science, with Master degree is preferred, or equivalent relevant experience
8+ years of successfully delivering software products in a complex, enterprise environment, 2+ years of which in a direct technical or functional lead role
Strong development background delivering full-stack applications using modern frameworks that includes Microsoft technologies
Proven ability to work independently and manage multiple tasks while maintaining timelines
Proven leadership skills demonstrating strong judgment, problem-solving, and decision-making abilities
Experience and proven ability for interacting with key decision makers to present and sell ideas to various audiences (both technical and non-technical)
Expert in Agile development/methodologies, Test Automation and TDD, CI/CD, Devops
High focus on quality; holds self and others to high standards of delivery
Excellent oral and written communication skills; experience leading groups of people through discussions, technical or otherwise. Successfully communicate to Senior Management
International Travel required (US) – approximately 15-20%
Desired:
Financial Services / insurance experience preferred
Knowledge of modern cloud architectures and technologies. Direct experience with AWS is a plus
Experience with integrating large platforms, such as Salesforce, to company owned applications
Knowledge of integration solutions such as MuleSoft, Informatica and Informatica Cloud a plus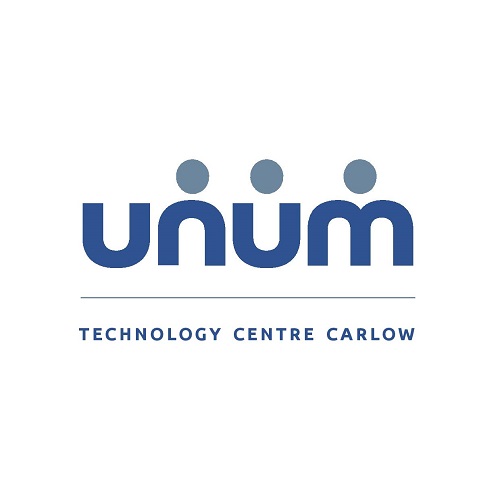 Merchant House (2nd Floor), Shamrock Plaza, Tullow St,