Project Manager / Site Lean Leader
We now wish to recruit a Project Manager for a Pharma client site in Cork. The Project Manager/ PMO and Lean Leader will lead cross-functional projects to drive standardization, stability and simplification of the clients key customer facing processes. The role will involve project managing a key site project with a focus on schedule and task completion. There will also be a focus providing change leadership Change Acceleration Process (CAP) methods and tools across assigned critical business initiatives. In addition, the role will collaborate with the existing network to provide leadership and direction on the implementation of Lean strategies and PMO best practices. The role will also be responsible for driving lean projects across facilities that improve operations and business processes.
Responsibilities
Key responsibilities include:
Lean / 6 Sigma
Managing multiple value streams, serving as a recognized expert and resource leader for focus areas, process rigor, and delivering significant simplification results
Ability to drive cross-functional results in areas such as data management – analytics and flow, waste elimination, hourly run rates, Kanban and WIP management, SOP procedure management, training opportunities and lean certification
Initiating sustainable process improvements to exceed customer expectations while using lean strategies to drive continuous process improvement
Owning the development and deployment of existing methodologies while advancing and applying lean principals
Facilitating workouts, value stream mapping sessions and activities to achieve business results
Establish visual management tools and methods
Conduct ongoing assessment of business level lean initiatives and business objectives
Advice and counsel leaders on lean initiatives
Support site with Six Sigma training, mentoring/coaching, creating project funnels and project execution. Help the site with methodologies such as Gage R&R, Statistical Process Control, etc.
Own the project funnel
Drive site product quality improvement projects with customer focus and a wing-to-wing perspective
Support site in development of their problem solving and root causing capabilities, by leading the training and hands on investigations
Project Management
Ensure resource availability and allocation to meet set milestones
Develop a detailed project plan to monitor and track progress
Manage changes to the project scope, project schedule and project costs using appropriate verification techniques
Measure project performance using appropriate tools and techniques
Report and escalate to management as needed
Manage the relationship with the client and all stakeholders
Perform risk management to minimize project risks
Establish and maintain relationships with third parties/vendors
Track project performance, specifically to analyse the successful completion of short and long-term goals
Meet budgetary objectives and adjust project constraints based on financial analysis
Develop comprehensive project plans to be shared with clients as well as other staff members
Monitor the communication strategy to ensure all stakeholders are kept up to date
Qualifications
Bachelor's Degree in Engineering or Science
Demonstrated solid performance, leadership, and experience in lean
Proven experience in influencing, leading teams and driving change results orientation
Minimum 2 years project management experience in the Pharma sector
Minimum 2 years PMO experience
Demonstrated strong verbal and written communication skills with demonstrated facilitation experience
Working knowledge of Toyota Production System
Experience with utilizing Lean tools for problem solving
Six Sigma Black Belt trained preferred.
Good knowledge of Global Supply Chain Product Quality framework, GSC and CI tools and operating mechanisms.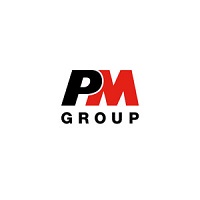 Killakee House, Belgard Square, Tallaght