Regulatory Affairs Specialist
JOB DESCRIPTION
Job Title: Regulatory Affairs Specialist
Department: Regulatory Affairs
Reports to: Director of Quality
Overview
This position is responsible for coordinating, preparing, and maintaining regulatory submissions on a global level including European CE-marking and US FDA submissions. Primary responsibilities are to ensure regulatory compliance for assigned product lines. Other responsibilities include providing technical guidance and regulatory training/mentoring to cross- functional teams, maintaining and enhancing cross-functional team relationships, identifying relevant standards and guidance documents that affect business and products, assisting with regulatory agency and customer audits.
Responsibilities
• Evaluates potential global regulatory pathways for various projects for EU, US and International product launches / product enhancements. Identifies guidance documents, international standards, consensus standards and assists teams with their interpretation.
• Prepares regulatory submissions to regulatory authorities and/or distributors (including the FDA, Notified Bodies, Health Canada and other regulatory authorities).
• Maintains expertise in worldwide regulatory requirements, with an emphasis on MDR; establishes and maintains positive relationships with regulators.
• Interacts directly with international regulatory agencies on products / projects at reviewer level. Interacts with various levels of management, external agencies and companies. Works with engineers and technical experts to resolve potential regulatory issues and questions from Regulatory Agencies.
• Provides support for commercialized products as necessary by reviewing labelling, promotional materials, and product and documentation changes per policy and procedure.
• Maintains and enhances cross-functional team relationships. Provides technical guidance and regulatory training / mentoring to other Regulatory Affairs employees and cross- functional teams.
• Participates in and assists with Notified Body Audits, MDSAP, FDA facility inspections, and other governmental inspections, as directed.
• Performs other related duties and tasks, as required.
Qualifications
• An Engineering or Quality Assurance Degree or equivalent experience.
• A minimum of eight (8) years within a Medical Device or regulated environment with at least five (5) of those years working as a Regulatory Specialist.
Competencies and Attributes
• Demonstrable detailed working knowledge of the medical device industry and the regulatory environment in which the business operates including European (MDD and MDR), FDA, Health Canada, and other International Regulatory requirements
• An analytical approach to problem solving
• A self starter that applies their own initiative in most situations
• A good team player, who works well in a small team environment, must be able to work effectively with peers in other departments
• A good communicator who can easily convey his/her standards and requirements across all levels in the organisation and demonstrate confidence and presence in front of external regulatory body personnel
• Displays the highest levels of integrity and a demonstrated ability to influence his/her peers
• Attention to detail and ability to stay connected to multiple projects simultaneously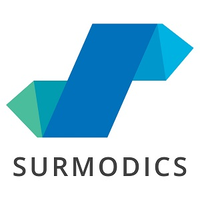 Surmodics, Inc. IDA Business Park Ballinasloe, Co. Galway Ireland