Company is a specialist provider of a range of environmental services across Ireland. Their knowledge and experience in sectors ranging from Healthcare, Pharmaceutical, Manufacturing and Hospitality is the essential expertise we bring to our customers. This experience and competence coupled with our customer focused approach and commitment to excellent communication and quality sets the company apart within the industry.
The services offered by company are designed to assist our clients to discharge their duties under legislation such as the SAFETY, HEALTH AND WELFARE AT WORK ACT 2005 and associated guidance and industry best practice standards. The Irish HPSC (Health Protection Surveillance Centre) published the National Guidelines for the Control of Legionellosis in Ireland in 2009. Legionella control and risk management in accordance with these guidelines is one of a number of services offered by the company.
Role – Sales Executive
Location – Ballycoolin, Dublin – 15
Job Specifications
Act as the first point of contact with our Customers through our contact channels, consistently displaying full ownership of customer requests
Increase our Customers awareness across our full product offering, while understanding the customers' business to best match their needs.
Constantly put the customer at the heart of everything you do.
Process all customer enquiries, orders and general administration timely and accurately.
Achieve a strong volume of sales and retain a target margin.
Maximize sales by continually expanding orders, up-selling and cross-selling products on both incoming and outgoing calls.
Develop and maintain full product knowledge of all our products and the prices while also being market aware of our competitors.
Maintain, through the effective use of a follow up process, regular contact with new and existing customers to ensure that relationships are maintained for potential repeat business.
Build long-term sustainable working relationships with customers and related parties by being the Voice the company
Have the attention to detail and experience of getting sales across the line.
Requirement –
Experience minimum of 2 years in similar role.
You should be an autonomous worker, as this is not a part of team.
You should be confident, organised and proactive.
Salary – 24000 – 26000 + commission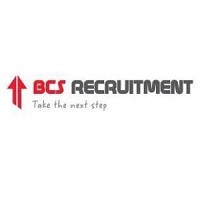 Dublin, Dublin 1, Republic of Ireland