Territory Account Manager – Dublin
Base: €35k. OTE first year €51-55k. OTE 2nd year €56k + €10k car allowance
Training, laptop, mobile and expenses covered
Location: South Dublin
Base: €35k. OTE first year €51-55k. OTE 2nd year €56k + €10k car allowance
Training, laptop, mobile and expenses covered
Location: South Dublin
The role
If you are hungry to succeed, are motivated by hitting targets and forging new business relationships, then this is the role for you. This is your chance to join a growing company that fosters talent and career progression.
We're looking for an intelligent, outgoing and creative problem-solver with strong presentation skills and an appetite for technology.
You will need to show experience of successfully securing new business in a similar sector, as well as managing existing accounts. You can work from home most days, heading out to meetings with clients. You can also choose to work from the office in Sandyford. There is a weekly sales meeting on a Monday you'll need to be at.
This is a family run business with 37 years in the market, it has built its success on trust, hard work and innovation. There is an extremely high client retention rate because of the honesty and reputation built up over the years.
You oversee your own territory, so need to have excellent work ethic. There is no micromanagement in this company, so to succeed you need to push yourself!
To apply: Please contact Swati Yadvendu on +353 1 215 0715 or email swati.bcsrecruitment@gmail.com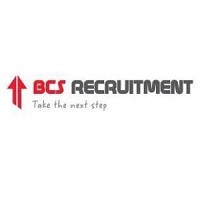 Dublin, Dublin 1, Republic of Ireland