Infrastructure Civil Engineer
Nicholas O'Dwyer is Ireland's professional engineering and environmental consultancy. Established in 1932 Nicholas O'Dwyer advises and assists today's global community in the delivery of sustainable infrastructure for tomorrow.
Project Description:
Nicholas O'Dwyer are expanding and seeking ambitious engineers, preferably to work within our Structural Department at our head office in Dublin. We have a broad spectrum of projects both in Ireland, the UK and Internationally and can offer the successful candidate a clear path for career development in one of Ireland's largest indigenous consultancies.
Main Responsibilities:
The successful candidate would be working as part of a team in the areas of:
Assist with developing project design from initial concept to site supervision.
Working as part of a design team.
Assist with the preparation & Implementation of drawings and documents for projects;
Attending & Liaising with Clients, Contractors, Consultants and all relevant stakeholders;
Monitoring of project scoping, budgets, monthly operating plans and resource allocation;
Carry out Inspecting and supervising on site works
Key Requirements:
Experience within consulting engineers or equivalent
You will Hold a Level 8 qualification in Civil Engineering or equivalent
You will be Chartered Engineer or member of a professional body
Design experience of Commercial, Institutional, Educational, Residential and light & heavy Industrial Structures with particular focus on infrastructure;
Ability to work as part of a team and achieve tight deadlines and communicate effectively;
Strong knowledge of current codes of practice, building control regulations and procedures;
Excellent Knowledge of structural design software packages;
Capable of supervising technicians in the production of drawings and information.
Report writing;
Knowledge of management processes;
Proficient in Microsoft Office packages such as Excel, Word and PowerPoint.
Driving licence essential.
Desirable Skills and Experience:
Previous experience working on Frameworks with Utility Companies would be desirable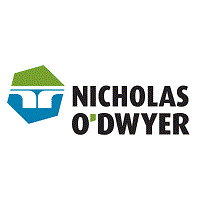 Nutgrove Office Park, Nutgrove Avenue, Rathfarnham,