Assistant Project Engineer - Water & Wastewater
Project Description:
Nicholas O'Dwyer are currently looking for an Assistant Project Engineer to work within our Water and Wastewater Departments at our head office in Dublin.
Main Responsibilities:
The successful candidate would be working as part of a team on Water & Wastewater Projects involving:
Wastewater Treatment
Water Treatment
Collection networks
Environmental assessments
Pumping Stations
The project stage will vary across each project but the role will involve:
Feasibility Assessments;
Preparing Preliminary Reports;
Scoping Investigation Contracts;
Detailed Design;
Preparing Technical Specification and Contract Documents;
Procurement Process;
Construction Stage Administration;
Coordination of inputs from other team members;
Client liaison.
Key Requirements:
You will be degree qualified;
Ideally the successful candidate will be qualified in Civil Engineering but exceptional candidates in other engineering disciplines such as Chemical, Mechanical or Electrical who show an aptitude for the wastewater/water sector would also be considered;
Relevant post-graduate experience in the Wastewater or Water Sector, exceptional candidates who have worked in other civil engineering fields will be considered;
Ability to communicate effectively;
Ability to work as part of a team and achieve tight deadlines;
Attention to detail and ability to comply with Quality Assurance Management Systems is essential;
Strong English writing ability is essential;
Ability to prepare reports, conduct feasibility studies and apply engineering knowledge to solve problems;
Ability to undertake gap analysis and to scope investigation works to supplement available information;
Ability to prepare specifications and contract documents,
Ability to review and analyse engineering documents and prepare concise reporting.
Desirable Skills and Experience:
A valid Driving License and own transport is preferred;
Strong knowledge of construction materials and a good understanding of construction techniques;
Knowledge of CCTV and sewer rehabilitation techniques;
General understanding of MEICA requirements in Water projects;
General understanding of Process design;
Knowledge of construction contracts.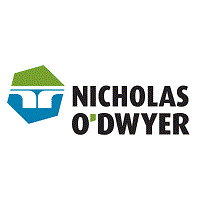 Nutgrove Office Park, Nutgrove Avenue, Rathfarnham,