Instrumentation and Controls Commissioning Technician
Job purpose
·      Instrumentation commissioning activity on our client's site.
·      Commission I&C equipment in a semi-conductor start up
·      Professional customer engagement.
·      Interact and respond to project leads directions.
·      Prepare I&C Operational test documents for start process.
·      Carry out site walks and create snag lists as the project.
·      Ability to work to tight timelines and schedules.
·      Pro-active attitude generates ideas and inputs to deliverables to support the effectiveness and efficiency of the project.
·      Delivers on time.
Duties and responsibilities
Delivering quality projects that are on time and budget are critical to Secto's performance. The purpose of this role is to support the commissioning of our client's project and bring into sustaining mode. Projects must be delivered to specification in accordance with agreed company and client's standards.
The role will be office based in Leixlip (Secto head office is currently in Maynooth Business Campus)The successful candidate will have previous experience in the following:
·      Monitoring of contractor workmanship.
·      Experience in start up and loop checking of controls and PLC systems.
·      Start up of systems such as HVAC , Chillers, boilers Pumping systems, process delivery systems, etc.
·      Experience in maintenance and or start-up of controls systems in a hi- tech automated manufacturing process.
·      Management and documentation of project.
·      Accept equipment on behalf of the client from the main contractor.
·      Be part of a team where you are the instrument and controls lead for the systems', acceptance, operational and functional testing / qualification in order to make systems ready and qualified for handover to sustaining.
·      Executes the specific inspections on materials, equipment and construction/installation activities on site.
·      Checks cable laying and cable identification.
·      Updates as built drawings.
·      Performs punch-listing operations.
·      Verifies specification of instruments installed as per specification.
·      Checks installation of instruments.
·      Performs functional tests on instrumentation.
·      Performs test communication functionalities.
·      Witness the tests, controls and inspections carried out.
·      Check conformity with the Quality Control Plan, obtain the relevant documentation, check procedures and equipment to be used in tests, controls and inspections, manage documents certifying tests, controls and inspections.
·      Ensure the correct implementation of the approved Inspection Test Plan.
Requirements
Apprenticeship Qualified Instrumentation or an Instrumentation engineering degree.
·      Strong PC skills, particularly MS office suite. (Specifically excel and word)
·      Strong communication skills, both written & verbal.
·      Strong team working ethos.
·      Very good English language skills
·      Strong team participant.
·      Problem Solver in a controlled manner.
·      Presentable appearance.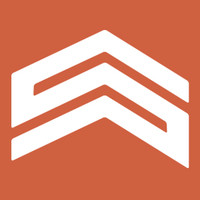 Unit K7, Maynooth Business Campus