Project Engineer - Water & Wastewater
Nicholas O'Dwyer is Ireland's professional engineering and environmental consultancy. Established in 1932 Nicholas O'Dwyer advises and assists today's global community in the delivery of sustainable infrastructure for tomorrow.
Project Description:
Nicholas O'Dwyer are currently looking for Engineers, preferably with Project Manager Experience to work within our Water & Wastewater Departments at our head office in Dublin.
We have a broad spectrum of ongoing projects both in Ireland and Internationally and can offer the successful candidate a clear path for career development in one of Ireland's largest indigenous water consultancies.
Main Responsibilities:
Leading and taking full responsibility for the delivery for designated elements relating to projects, including design and installation of civil, mechanical, electrical and ICA elements relating to water and wastewater treatment
Assisting the office based design team with detailed design of multiple projects
Surveying existing infrastructure and working closely with design engineers to technical and commercial proposals
Overseeing day to day project activities
Planning for site shutdowns and major tie in works
Participating in regular client project related meetings
Assisting in site setup for construction activities
Assisting the management in defining the scope descriptions and work packages
Issuing RFQ's to vendors and subcontractors making recommendations based on
cost benefit analysis and other measures.
Monitoring and controlling site activities related to project installations
Leading the start-up and commissioning of process systems
Supporting the qualification process for upgrades or newly installed treatment systems
Handover of works to internal or external operations personnel.
Implementation of health, safety, quality and environmental procedures to the company and client defined standards across all contracts. (PSDP and PSCS)
Consistently deliver on each project to achieve the company objectives for project financial performance and all aspects of overall project delivery (quality control, risk management, and profitability)
Requirements
Degree in Civil, Environmental, Mechanical Engineering or related discipline
3+ years water and wastewater industry contracting experience including site supervision and design.
Comprehensive knowledge of water and wastewater design and operational processes
Contract knowledge (FIDIC, NEC, Public Works) an advantage
Successful track record in the delivery of complex contracts
Ability to communicate well with clients, subcontractors and in-house staff
Computer literate and familiar with Microsoft Office (Word, Excel, Project) and CAD software applications
Estimating experience an advantage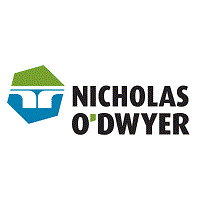 Nutgrove Office Park, Nutgrove Avenue, Rathfarnham,