Summary:
A global bio pharmaceutical company is looking for an Automation Engineer to join the team. The successful candidate will be responsible for the validation lifecycle of automation systems within the lab environment.
Responsibilities:
Liaise with various site departments to add input to site SOP's for lab systems.
Review of validation documentation across validation lifecycle.
Assisting in the monitoring and periodic re-evaluation of computer systems and equipment.
Ensuring system compliance with Data Integrity standards and assist with remediation if required.
Work with site teams on generation of requirement andor configuration specification and IOQ test protocols.
Participate in execution of IOQ protocols for lab analytical instruments where required.
Generate any automation change control documentation required for introducing new systems or modifying existing systems for the QC Lab.
Generate any risk assessmentvariance documentation and interface with above site team to close out same.
Interface with above site teams for deliverables of Enterprise systems such as Empower, NuGenisis, Acronis etc.
Qualifications & Experience:
Min. Degree required in Electronics, Process Engineering, IT or similar discipline.
3 years' experience in a GMP regulated lab environment within a pharma/biopharma facility.
Demonstrated application of S88, S95, automation scope principles, competitive decision making.
Strong knowledge of IT architecture standards.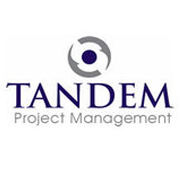 11 Nessan House, Mahon Industrial Estate,