Summary:
A vacancy exists for our client, a global Bio Pharma company based in the midlands for a Senior C&Q Engineer. The successful candidate will have several years' experience working in the pharmaceutical industry and be able to operate in compliance with HPRA, MHRA, FDA and cGMP requirements. A strong technical knowledge of bio-pharma Process Equipment, Cleanroom, Automation equipment and utilities systems is required for the role.
Responsibilities:
Ensure there is a strong safety culture and performance in the execution of C&Q deliverables projects and that appropriate stage gate controls are in place prior to the commencement of C&Q activities.
Ensures that EPCM has appropriate stage gate approach in place to ensure rigour in allowing systems pass from Construction Completion to Energisation.
Coordinate a commissioning and qualification programme, incorporating utilities, cleanroom, upstream and downstream manufacturing equipment.
Represent the Client and Coordinate the efforts of EPCM C&Q Team.
Assist in the development of C&Q plans and successfully execute them according to established schedule, cost and performance standards.
Attends and provides inputs to Interactive Pull Planning Workshops with stakeholders to plan out commissioning & qualification activities in a schedule critical project.
Provide technical support to the EPCM commissioning team throughout the project life cycle.
Oversee via the EPCM the generation, execution and approval of Commissioning & Qualification documentation.
Assistance with management of changes in C&Q Phase with inputs to HAZOP and design reviews of proposed changes.
Manage project changes and ensure all are captured, documented and assessed for Quality / Safety / Cost or schedule impacts.
Assist with the coordination of design, construction, commissioning and qualification, schedule and cost in collaboration with other project team members, personnel, outside contractors and vendors.
Track and report C&Q progress as required against project deliverables.
Qualifications & Experience:
Third level degree in a relevant discipline.
A minimum of7 years of relevant experience in capital projects preferably in Pharm/Bio Pharm.
Proven level of experience in managing and delivering Commissioning, Qualification & Validation (CQV) activities within the pharmaceutical sector.
Experience of working in a project environment.
Ability to sequence critical activities in planning work for C&Q Phase.
Experience of CSV an Advantage.
Understands the typical project life cycle from concept through to qualification and has proven experience in this area.
Proven knowledge, appreciation and experience of working in strongly regulated GMP environment.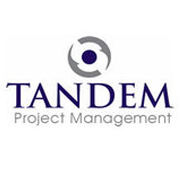 11 Nessan House, Mahon Industrial Estate,