Safety Engineer/ Project Engineer
Summary:
My client is globally recognized biologics manufacturing facility in Cork. This opportunity for an experienced project/ Fire Safety Engineer which has come about due to the new and extensive expansions projects onsite.
The role of the Project Engineer is to support Fire and Safety Systems function on behalf of the Engineering Department. The successful candidate will be responsible for ensuring there is a strong safety culture and performance in the management of life safety systems.
Responsibilities:
The Fire Safety Project Engineer will report to the Fire & Safety System Specialist through COE Engineering group.
Project management of both fire and life safety system improvements driven by continuous improvement, loss prevention recommendations or business needs.
Support Fire and Safety Technical Specialist with the execution of fire evacuation drills.
Support Fire and Safety Technical Specialist with fire and safety incidents and corrective actions relating to fire safety systems.
This will require sound problem-solving skills and methodology.
Support change management of fire and safety systems through "Management of change" process as change initiator or approver.
Support the closure of planned maintenance works and ensure all unplanned works/ recommendations are assessed and closed appropriately.
Set up new Fire and safety equipment on maintenance system and implement maintenance routines to ensure high maintenance levels for new building start-ups.
Support fire safety and egress standard compliance with the completion of building walk downs and completion of emergency egress assessment, highlight actions and review until closure.
Compile and manage monthly fire and life safety and alarm metrics for forum discussion.
Review and assess High Risk Work activity permitted works ensure emergency response plan meets Safety Standards.
Complete GEMBA walkdown with areas owners through leadership standard work process ensuring area, procedures and documentation is aligned with Quality and Safety standards.
Manage costs by forecasting and monitoring spend on Fire/Safety system budgets.
Create Snag lists and ensure Projects are completed to a high standard of Quality.
Use Lean principles across all technical aspects of the process, by deploying Six Sigma tools.
Qualifications & Experience:
Degree Qualification (Engineering).
5+ Yrs. working in a similar role with relevant experience in the project management of capital projects in a high-tech industry, preferably in Pharma/Bio Pharma.
PMP/ Project Management certificated is highly advantageous.
Experience in Fire and Safety systems management would be an advantage.
Must have a thorough understanding and application of engineering principles, concepts, industry practices and standards.
Proven knowledge, appreciation and experience of working in strongly regulated GMP environment.
Understands the typical project life cycle from concept through to qualification and has proven experience in this area.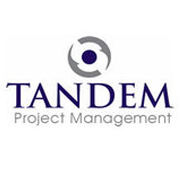 11 Nessan House, Mahon Industrial Estate,