Summary:
This role is part of the Technical Operations team who support a Global bio pharmaceutical site with bringing new equipment/ chemicals/ methods/products on site. The Technical Operations team also run a fully functional small-scale process laboratory. The successful candidate will need to solve problems and to anticipate and minimise workplace safety and environmental risks.
Responsibilities:
Provides weekly compliance metric updates within the Technical Operations department.
Provides support for management of change, incident investigation, EHS standards compliance, auditing and capital project work as assigned within the Technical Operations department.
Leads and supports EHS standards compliance and audit readiness within Technical Operations department.
Assures completion of regulatory submissions and notifications required to maintain compliance with national EHS requirements.
Demonstrates collaboration with site colleagues to ensure a safe by choice culture Drives EHS improvements with clear outcomes.
Qualifications & Experience:
Bachelor's Degree required in Engineering or Science; Safety or Environmental related technical discipline is an advantage.
Preferred proficiency in the areas of environmental compliance and critical thinking, project management, problem solving.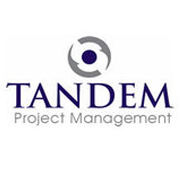 11 Nessan House, Mahon Industrial Estate,