Administration & Finance Support
Summary:
An Administration and Finance Support is required for a large Biotech company based in West Dublin. This is a fantastic opportunity for candidates interested in a new challenge in a leading company. The successful candidate will be responsible for raising orders and closing invoices for a large project ream on site.
Responsibilities:
Raising orders on the Ariba system, following up on work completed.
Closing invoices and ensuring adherence to budget.
Ability to work with vendors with issues on invoices.
Requesting statements from vendors and ensuring they match the information on file in the system.
Reconciling supplier statements.
Ensuring invoices are billed to the correct entity.
Provides administrative support to a department or individual.
Duties may include: typing, filing, answering phones, scheduling, calendaring, record keeping, coordinating meetings and conferences, obtaining supplies and / or sorting / distributing mail.
May work on special projects to include recording, compiling, retrieving, reporting and analyzing information.
Qualifications & Experience:
Ideally a third level Certificate in a relevant discipline.
Experience in working in a busy environment with at least 2 years' experience
Knowledge of ERP system, preferably Ariba.
Must be able to multi-task and prioritize.
Strong communication skills and organizational skills are required.
Minimal work direction needed, highly skilled and knowledgeable to the position.
Excellent verbal and written communication skills, MS Office (Word, Excel and PowerPoint) and email systems.
Strong administrative coordination abilities.
Customer service experience.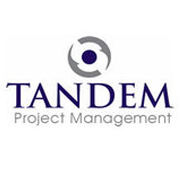 11 Nessan House, Mahon Industrial Estate,