A commitment to living the organisational values of Team work,
Dignity, Justice, Advocacy and Quality
Are you looking for a role in a challenging, yet extremely rewarding environment? Do you have the compassion and the strength of character to help people with disabilities, live independent lives? We are Rehabcare, the health and social care division of the Rehab Group. We deliver quality, client focused, services. We are looking for a Home Support Worker to join our team. You will promote the development of independent living skills, while you assist our service users in their day to day tasks. Their safety and wellbeing will be your upmost priority at all times.
Home Support Worker, Rehab Care- South Dublin & North Wicklow Permanent minimum 15 hours weekly
Job Purpose
To provide a Home Support serviced to older persons and to adults and children with disabilities. We work within a multi-disciplinary team context, enabling clients to live with respect and dignity within their own home and community.
Minimum Education & Skills required
·        A relevant Fetac Healthcare qualification or equivalent is desirable
·         Experience of working with elderly persons and/ or with physical and sensory disabilities
·         Experience in the provision of home based services
·        A basic knowledge of domiciliary care
Job Duties & Responsibilities
·        Assisting service users in all the activities of daily living.
·        To facilitate service users to maintain and promote their independence
·        Assist service users in the taking of medication in line with policy and procedure.
·        To have basic knowledge of home care
Additional requirements
·        Full clean driving licence is essential.
·        QQI level 5 training is provided
·        To be able to maintain the privacy and confidentiality of service users at all times.
Staff Benefits
·        Company Pension Scheme
·        Paid maternity leave
·        Paid paternity leave
·        27 days annual leave
·        Bike to work scheme
·        Taxsaver travel scheme
·        Income protection
·        Mileage between clients
To view full extensive job description please, click apply to visit our company site www.rehab.ie/careers and download attachment at the bottom of the page.
The Rehab Group is an equal opportunity employer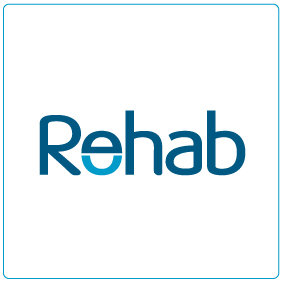 Roslyn Park, Sandymount, Dublin 4