Summary:
A QA Specialist is required for a biotech company in West Dublin. The candidate will partner with relevant departments to ensure that key quality systems/metrics are operated and maintained in a compliant manner. The QA specialist should partner with site functions and their customers on related Quality activities including regulatory compliance, technical, systems and reporting. This can include but is not limited to material /component/batch disposition, documentation management and approval of product record reviews, investigations, complaints, change controls, audits, quality agreements, stability, validation , supplier management and regulatory documentation.
Responsibilities:
Ensure compliance with cGMP, corporate standards/ Quality System, site policies/procedures, regulatory requirements and industry standards.
Assures completeness in terms of root cause, action taken, and CAPA.
Authors, tracks, review for adequacy: procedures, investigations, commitments (Regulatory Agency, investigation, audit, etc), change controls, forms, logbooks, protocols and reports etc.
Ensure that operational instructional documentation (SOPs and batch records) are up to date, compliant, and supports efficient production.
Perform completion of batch disposition packs including review of batch records and event/investigation reporting within required timelines.
Generate and provide Board of Health protocols and support related market release activities
Work with site QPs to ensure timely issue resolution to final disposition.
Support the introduction of new products.
Ensure all complaints are closed within specified timeframes
Facilitate creating and maintaining the schedule for completion of Annual Stability Program.
Initiates, authors or assists in out of specification investigations
Maintain tracking system for batch/document review status. Support the use of visual management to track and trend activities.
Carryout cGMP compliance area walk-throughs of Manufacturing Operations as required ensuring site is always audit ready.
Support and participate in site self-inspections, internal audits, board of health audits and third party audits.
Review and approve internal audit reports
Conduct audits as per internal audit schedule
Manage and maintain the Documentation System. Management of site archive, storage, retrieval and destruction processes.
Conduct periodic reviews of all Quality Agreement
Assist in the creation and maintenance of up to date QA policies, SOP's and reports.
Review of regulatory documentation.
Qualifications & Experience:
Relevant Third Level Qualification or Equivalent.
2 years' experience within a QA/QC GMP environment in a Pharma/Biotech company.
Excellent communication and interpersonal skills.
An ability to work independently, as well as a member of a team in a dynamic, fast-paced environment.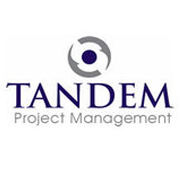 11 Nessan House, Mahon Industrial Estate,