Senior QC Project Manager
Summary:
A Senior QC Project Manager is required for a biopharmaceutical company is South Dublin. The candidate will apply the knowledge, skills, tools and techniques of project management to ensure optimal execution of programs/projects and continuous improvement initiatives. The role will be a key role for the department responsible for collating and planning for all QC projects and non routine requests including transfers and NPI. They will also be responsible for resource planning and tracking.
Responsibilities:
Support portfolio management of the New Product Introductions to the site as applied to QC organisation.
This includes project prioritization, resources management, status management and external communication.
Project planning for new QC equipment introduction, identifying key milestones and tracking of same from procurement through to equipment validation and approval of equipment for use.
Project planning for Analytical Method Transfers, identifying key milestones and tracking of same through to delivery and completion.
Project Management of complex (larger, interdisciplinary or site wide) projects/initiatives, including:
Arrange agreement among the project team, customers, stakeholders and management on the goals of the project
Have a controlled scope in place, that is understood by all stakeholders and maintained throughout completion of the project
Develop a plan that addresses quality, objective, scope, cost, schedule, resources and responsibilities – to organize the project, and measure progress against schedule and budget
Effectively communicate with everyone involved in the project
Execute prudent risk and issue management. Owns the change control if applicable.
Motivate, support and direct project team members, and inspire teamwork though Operational Excellence
Qualifications & Experience:
Bachelor's degree in Engineering/Science related discipline. (MSc/MBA advantageous).
5-8 years' experience as Project manager in an International, Pharmaceutical or Supply Chain Environment
Experience in MS Office, MS Project, Change Control & Document Management Systems
Knowledge of Finance, Information Technology, Supply Chain, and Operational Excellence Preferred
Requirements. Experience with project managing of QC labs would be an advantage.
Project management certification.
Be skilled in matrix working where resources are not under direct control.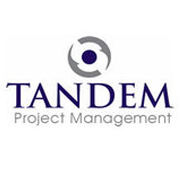 11 Nessan House, Mahon Industrial Estate,