Kelly Services is looking to recruit a senior R&D Engineer for a Dublin based Medical Device Company who will support the product development of a cutting edge structural heart device through design development, verification, clinical trials, validation and regulatory approval. This position offers the opportunity to join an exciting early stage company.
Role and responsibilities:
Working as a senior part of the R&D team to design and develop a novel transcatheter heart repair device in line with user needs, including generating creative solutions to problems.
Contribute to the company's existing technology and intellectual property portfolio through innovation and invention.
Provide technical and project leadership for R&D activities.
Liaise where necessary with Physicians to understand and validate the specific user requirements.
Identify and manage of key risks throughout the product life cycle.
Identify and select product materials, assembly methods and define process settings. Participate in sourcing, testing and approving materials.Build and test prototypes; analyse test data and interpret to identify optimal solution.
Responsible for developing device specifications, in line with user needs and Design Inputs. Create detailed component and finished device assembly drawings/specifications.
Develop test methods for product evaluation and validation. Develop and execute test method validations.
Support the implementation of design to the manufacturing operation through well defined, robust processes.
Delivery of technical/ product training to physicians.
Leverage and liaise with external resources to achieve project goals.
Ensure quality in the product's design for durability, usability, reliability, functionality, marketability, and manufacturability.
Reports directly to the CTO.
Requirements:
B.S. or masters degree in mechanical engineering, biomedical engineering, or related disciplines.
Minimum of five (5) years of related experience in medical device mechanical design/product development.
Strong design and technical ability based on a broad and deep knowledge of fundamental engineering principles. Prior experience in cardiovascular/nitinol/delivery system medical products highly preferred.
Familiar with problem solving techniques and methodologies with broad biomedical materials and processing knowledge.
Implant medical product development experience involving clinical trials.
Strong capability of assessing in vitro and in vivo properties of device/device components including knowledge of the implant/tissue interface and challenges.
Detailed knowledge of Design Controls and FDA, GMP, QSR and ISO 13485 requirements.
Experience interfacing with clinicians and reducing feedback to device concept.
Excellent organizational and time management skills.
Availability to travel is required.
Kelly Services are acting as an Employment Agency in relation to this role. Should you choose to apply, your information will be processed in accordance with Kelly's Privacy Statement.
As an Equal Opportunities employer we welcome applications from all suitably qualified persons regardless of their race, sex, disability, religion/belief, sexual orientation or age.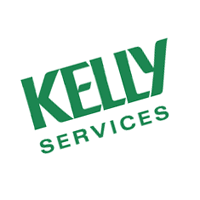 Unit 39A, Galway, H91 A2RF