Senior Infrastructure Solution Architect
A new Business Area (Solutions & Engagement) has been created within the CIO organisation with responsibility for IT architecture, PMO and Business Engagement.
Solution architects are responsible for specifying the   optimum technical & most cost effective solution architectures for eir's Mobile, Fixed, and Core Network & Infrastructure technologies. Architects ensure that technology architectures are aligned to a set of architectural standards. An ability to clearly articulate, communicate & promote their solution designs is a key requirement of the role.
There is an opening within the Solution Architecture group for a senior infrastructure solution architect to work on some of the key strategic programmes in Eir. The candidate should have experience defining solutions, architectures and strategies for multiple areas that include storage, compute, LAN/WAN, database and OS layer.
Knowledge of current trends in infrastructure architecture such as converged and hyper-converged topologies, containerisation, SDN, cloud computing and security concepts  are highly desirable. So too is knowledge of open source technologies that can be used to compliment or replace COTS products.
Coaching & mentoring members of the Solutions & Engagement team is expected of the Senior Solution Architect.
Key Responsibilities:
Design and cost technology solutions that meet business requirements across the Consumer, Business and Wholesale markets.  Projects ranging from small IT changes to major transformation programmes.
Design technology solutions that facilitate the plan, design, rollout and in life management of Eir's product suite.
Design technology solutions that are compliant with target-state architecture models, minimise spend on heritage technologies while maintaining business continuity.
Take architectural ownership of specific elements of the overall eir systems estate
Ensure proposed solution architectures align with target architectures
Provide technology expertise and consultancy across Solutions & Engagement and the wider eir group
Engage early in the technical assessment to better influence the project definitions so as to align with technical capability
Ensure the capacity of the key platforms is considered in solution designs in order to meet future demand
Provide the Management Team with clear cost/benefit information on IT developments, facilitating appropriate   investment decisions.
Define engineering rules and principles, lead and facilitate the creation of governing principles to guide strategy and architecture decision making.
Ensure compliance with Health & Safety
Align with eir culture and values to drive the   customer ethos, vision, mission and culture of the organisation to ensure successful growth and retention of its customers
Key Performance Indicators:
Technology architectures meet the needs of the business in a timely manner and support eir business strategy
Technology architectures are easily adopted by the operational areas
Cost effective architectures in line with industry best practice
Successful clean handover of new design &   solutions to operational areas & domains within Service Creation
Maximum integration with other architectural & delivery domains
Architectures and migration plans that minimise spend on heritage technologies while maintaining business continuity
Management have clear cost/benefit information,   facilitating appropriate development decisions
Competency Profile:
Business Competencies:
Customer Focus
Results Focus
Problem Solving
Innovation
Teamwork
Influencing & Winning Commitment
Other Key Skills
Self starter with strong communication skills, capable of managing vendors and eir stakeholders.
Ability to deliver to deadlines and technology architectural solutions within objective led parameters.
Drive a commercial focus in vendor interactions to ensure that eir achieves excellent value for money
Able to explain complex technical issues in simple straightforward language
Track record in implementing architectures or systems that have driven improvement in business performance
Up to date with current and future development in the IT and telecommunications industry and able to demonstrate how these can be applied for business benefit
Qualifications, Knowledge & Experience:
3rd Level Degree in Telecommunications Discipline & working knowledge of Architecture Frameworks (TOGAF)
2-3 years experience in the Role of Technology Architect
Exposure to and application of system standards such as 3GPP, eTOM,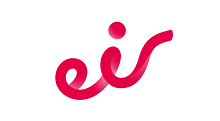 eircom Limited, 2022 Bianconi Avenue, Citywest Business Campus