Senior Process Development Engineer
Summary:
A Medtech Company based in Galway is expanding it's team and is currently recruiting for a Senior Process Development Engineer. The successful candidate will develop manufacturing processes for products through development of innovative manufacturing solutions both in-house and at suppliers and manufacturing partner sites.
Responsibilities:
Full responsibility for the process development life cycle from ideation through to commercial validation.
Responsible for design, research and development and project management of new processes through the stage gated development process to achieve the required capacity, quality, and cost requirements.
Conduct material selection taking into account the performance and biocompatibility requirements.
Design and develop methods for verification and validation testing of product requirements with due regard to regulatory compliance and in accordance with quality systems.
Participate in supplier selection for device manufacture, tooling and components.
Maintain concise and accurate records of the iterative design process, trial and error and experimental steps to support the design history file and for R&D grant and tax credit submissions.
Prepare technical documentation in clear and concise terms in accordance with good engineering practice.
Be prepared to represent such documentation in an audit by customers, revenue or regulatory authority.
Liaise closely with and communicate effectively to the R&D, manufacturing, operations, quality, sales and marketing functions through the product development lifecycle.
Perform other assigned tasks as directed by supervisor or head of function.
Qualifications & Experience:
7 years' equivalent experience in a medical process development or manufacturing environment
Minimum of a primary degree in an engineering or technological discipline
Technical leadership and/or project management experience
Knowledge of design verification and process validations, particularly as it pertains to equipment and manufacturing processes
Excellent understanding of ISO 13485 and FDA design and development processes.
Excellent planning, project management and coordination skills
Ability to work as part of a multi-disciplinary team.
Methodical and analytical approach.
Ability to present ideas and concepts clearly and effectively to all levels of the company.
Ability to manage risk in striving to meet objectives.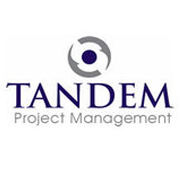 11 Nessan House, Mahon Industrial Estate,