Why Join Us?
Merit Medical Galway produces 9 million life saving devices per year. Globally, we impact the lives of an estimated 15000 people per day across 120 countries. Merit Galway has enjoyed a 20% year on year revenue growth and now has 2 facilities with a workforce of 1,000. Merit Medical employs 6000 people worldwide maintaining a diverse, global manufacturing footprint in Europe, North America, South America, Asia and Australia.
Highlights:
At the Galway facilities almost 60% of all roles are filled by internal employees! Nurturing talent from within is a key focus for us as we continue to grow. We are focused on encouraging, believing in and providing a platform for you to progress your career!
A supportive and collaborative environment makes Merit Medical an enjoyable place to work. Diversity & Inclusion is evident here with an 50/50 ratio of male and female employees as well as 30 nationalities onsite! We value every employee as an individual.
Merit Medical Galway are proud winners of the Medtech Company of the Year Award, a prestigious award recognizing those who are exceling in the MedTech industry. We hold a National Irish Safety Organisation Award and the ISO:140001 Environmental Management System Award
Employees at the Galway facilities have raised significant funds for local charities including Pieta House, Breast Cancer Ireland and many more.
Main Duties/Responsibilities:
Provide quality support to assigned production departments ensuring product manufactured conforms to quality standards and specifications, GMP's of all medical device regulatory agencies.
Preparation of daily/weekly/monthly metrics for areas of responsibility.
Monitor and evaluate quality inspection procedures to ensure consistency, compliance and effectiveness, making recommendations for improvement and/or adjustment where needed to Technical Teams /
Management for assigned Production Departments (Component, Sub Assembly & Finished Goods). Where appropriate implement approved changes.
Performing of Internal and supplier quality audits and provision of support for internal and external regulatory audits.
Non-conforming product review and disposition; investigation of deviations/returned goods and implementation of appropriate and effective corrective / preventive actions to improve product quality.
Providing guidance, direction to product line Quality Assurance Technicians and Auditors, Team Leaders /
Supervisors on quality aspects of products relating to production departments assigned.
Provide Quality Performance Information to members of Senior Management, Merit Galway.
Review of document change orders to evaluate each change for quality related issues, initial product release documentation review.
Completion of retrospective validation, prospective validation or revalidation of products / processes / tooling or methods as necessary.
Quality representative on relevant Technical Team(s).
Performs other related duties and tasks as required.
Summary of Minimum Qualifications:
Degree in Quality Engineering or equivalent.
Minimum of 3 years' experience in Quality environment, preferably in Healthcare/Medical Device industry.
Knowledge of quality principles as defined in the regulations and the ability to utilize these methods in a manufacturing environment.
Demonstrated computer skills preferably spreadsheets, word processing and other applicable software programs.
Excellent communication and interpersonal skills with the ability to convey information and ideas in a variety of media, tactful, confident, at all levels, internal and external.
Ability to write clearly and informatively technical documentation, routine reports, correspondence, procedures and work flows. Presents numerical data effectively.
Ability to work as part of a team and meet targets/goals efficiently; take the lead in all quality related issues, set the pace/ standard for the teams that you are part of; ensure that work continues to flow at all times.
Ability to work under strict time constraints and meet deadlines in a timely manner.
Ability to read and understand complex manufacturing and production information, including production drawings, work orders, and related manufacturing and quality specifications.
Demonstrate organisational values (Customer First, Achieving Excellence, Developing People, Flexibility and Integrity) in carrying out of all assigned responsibilities/tasks.
Experience of applying Lean Six Sigma/8-Step problem solving techniques to improve business processes & performance is desirable.
Your Benefits
A competitive salary package, Healthcare Cover, Pension, long term disability/income protection, life assurance. Employee Assistance Programme. Relocation Expenses where applicable
Your Extras
Onsite Wellness Programme, Active Sports and Social Club, Excellent career progression opportunities, Educational assistance programme, Internal training courses, Recognition scheme, Quality Subsidised Canteens & Barista Service and Free Parking.
                                                                   Merit Medical is an Equal Opportunities Employer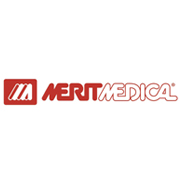 Parkmore Business Park West, Ballybrit,