Why Join Us?
Merit Medical Galway produces 9 million life saving devices per year. Globally, we impact the lives of an estimated 15000 people per day across 120 countries. Merit Galway has enjoyed a 20% year on year revenue growth and now has 2 facilities with a workforce of 1,000. Merit Medical employs 6000 people worldwide maintaining a diverse, global manufacturing footprint in Europe, North America, South America, Asia and Australia.
Highlights:
At the Galway facilities almost 60% of all roles are filled by internal employees! Nurturing talent from within is a key focus for us as we continue to grow. We are focused on encouraging, believing in and providing a platform for you to progress your career!
Merit Medical Galway are proud winners of the Medtech Company of the Year Award, a prestigious award recognizing those who are exceling in the MedTech industry. We hold a National Irish Safety Organisation Award and the ISO:140001 Environmental Management System Award
Responsibilities:
Take on responsibility for the development of new products in line with Merit's Product Development Process
Investigate, select and develop appropriate materials, technologies and specifications to ensure that final design is robust and reproducible
Generate and maintain Engineering and Design documentation in line with the Quality Management System requirements.
Ensure that Design for Manufacture and product cost impact (materials and processing) are considered in all decision-making right
Organise and execute design control activities such as risk analysis, FMEA, product specification, test method development, sterilisation and ageing studies
Liaise and work effectively with Sales & Marketing, Regulatory, DA, QA, Planning and other functions
Lead New Product Introduction (NPI) process ensuring contract review, drawings, BOM's and routers are completed
Provide Guidance to Junior Engineers and Technicians within the R&D Department.
Performs other related duties and tasks as required.
Qualification/Experiences:
Educational experience of a Bachelor's Degree in Engineering or technical field related to the department of assignment or industry with five years previous related experience, a Master's Degree with three years previous related experience, or a Ph.D.
A minimum of a Bachelor's Degree is required for this position.
Demonstrated track record in medical device product design & development from concept through commercialisation
Demonstrated experience in Risk Management and executing Failure Mode and Effects Analysis
Demonstrated experience of Metal and Plastic part design and processing
Experience in statistical methods and analysis
Experience in Test Method development and Validation
Experience in Product Development and the Product Development Life Cycle.
Strong communication skills are essential. Ability to be self-motivated and self-driven.
Strong project Management skills
Willing to take ownership of activities and work under own initiative.
Working knowledge of general office Computer Software and Hardware
2D/3D CAD (preferably Solid works)
Knowledge of ISO 13485, MDD and applicable FDA requirements
Your Benefits
A competitive salary package, Healthcare Cover, Pension, long term disability/income protection, life assurance. Employee Assistance Programme. Relocation Expenses where applicable
Your Extras
Onsite Wellness Programme, Active Sports and Social Club, Excellent career progression opportunities, Educational assistance programme, Internal training courses, Recognition scheme, Quality Subsidised Canteens & Barista Service and Free Parking.
                                                Merit Medical is an Equal Opportunities Employer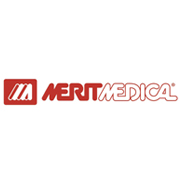 Parkmore Business Park West, Ballybrit,