Senior Regulatory Affairs Specialist 12 month FTC
Question for you – Would you like to be a key part of the launch of products and critical changes, support inspections by regulatory authorities, and get involved in decisions on the implementation of new and changing regulations?
This position offers valuable experience with the US and EU across a variety of technically interesting products, either under development or in commercial. You will also be involved assessment of FDA guidance and European MDR developments.
Why Join Us?
Merit Medical Galway produces 9 million life saving devices per year. Globally, we impact the lives of an estimated 15000 people per day across 120 countries. Merit Galway has enjoyed a 20% year on year revenue growth and now has 2 facilities with a workforce of 1,000. Merit Medical employs 6000 people worldwide maintaining a diverse, global manufacturing footprint in Europe, North America, South America, Asia and Australia.
Highlights:
At the Galway facilities almost 60% of all roles are filled by internal employees! Nurturing talent from within is a key focus for us as we continue to grow. We are focused on encouraging, believing in and providing a platform for you to progress your career!
A supportive and collaborative environment makes Merit Medical an enjoyable place to work. Diversity & Inclusion is evident here with an 50/50 ratio of male and female employees as well as 30 nationalities onsite! We value every employee as an individual.
Merit Medical Galway are proud winners of the Medtech Company of the Year Award, a prestigious award recognizing those who are exceling in the MedTech industry. We hold a National Irish Safety Organisation Award and the ISO:140001 Environmental Management System Award
Employees at the Galway facilities have raised significant funds for local charities including Pieta House, Breast Cancer Ireland and many more.
Summary of Duties:
This position is responsible for coordinating, preparing, and maintaining regulatory submissions on a global level including European CE-marking and US FDA submissions. Primary responsibilities are to ensure regulatory compliance for assigned product lines as Merit evolves. Other responsibilities include providing technical guidance and regulatory training / mentoring to other Regulatory Affairs employees and cross-functional teams, maintaining and enhancing cross-functional team relationships, identifying relevant standards and guidance documents that affect Merit's business and products, assisting with regulator facility inspections and conducting internal audits when directed.
Responsibilities:
Determines global regulatory pathways for various projects for EU, US and International product launches / product enhancements.
Identifies guidance documents, international standards, consensus standards and assists teams with their interpretation.
Prepares regulatory submissions to regulatory authorities and/or distributors (including the FDA, Notified Bodies, Health Canada and other regulatory authorities).
Interacts directly with international regulatory agencies on products / projects at reviewer level. Interacts with various levels of management, external agencies and companies.
Works with engineers and technical experts to resolve potential regulatory issues and questions from Regulatory Agencies.
Provides support for commercialized products as necessary by reviewing labelling, promotional materials, and product and documentation changes per policy and procedure.
Maintains and enhances cross-functional team relationships. Provides technical guidance and regulatory training / mentoring to other Regulatory Affairs employees and cross-functional teams.
Maintains expertise in worldwide regulatory requirements; establishes and maintains positive relationships with regulators.
Participates in and assists with FDA facility inspections, Notified Body Audits, MDSAP and other governmental inspections as directed.
Performs other related duties and tasks, as required.
 
Summary of Minimum Qualifications:
Education and experience equivalent to a Bachelor's Degree in a technical field such as the biological, physical, engineering or material science disciplines and six years of related industry experience.
Demonstrated knowledge of U.S. FDA regulations, the Medical Devices Directive (93/42/EEC, as amended), the Medical Device Regulation (2017/745, as amended), and various Quality System Standards/Regulations/Laws, including but not limited to ISO 13485 and MDSAP.
Demonstrated and verifiable experience with authoring regulatory submissions and interacting with reviewers.
Self-motivated, self-directing, strong attention to detail and excellent time management skills.
Strong interpersonal skills and the ability to communicate well — verbally and in writing — with others.
Demonstrated computer skills preferably spreadsheets, word processing, database, internet research and other applicable software programs.
Your Benefits
A competitive salary package, Healthcare Cover, Pension, long term disability/income protection, life assurance. Employee Assistance Programme. Relocation Expenses where applicable
Your Extras
Onsite Wellness Programme, Active Sports and Social Club, Excellent career progression opportunities, Educational assistance programme, Internal training courses, Recognition scheme, Quality Subsidised Canteens & Barista Service and Free Parking.
                                               Merit Medical is an Equal Opportunities Employer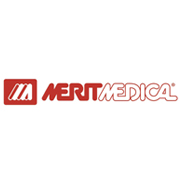 Parkmore Business Park West, Ballybrit,