Bilingual Customer Software Training Specialist - fluent English & Spanish
Bilingual Customer Software Training Specialist – fluent English & Spanish
We're looking for a bilingual English and Spanish Customer Software Training Specialist to join our growing Onboarding team in Galway.
Who we are:
Ever booked hotel accommodation on Booking.com, Expedia or TripAdvisor? Chances are, you've used SiteMinder. Our goal is to liberate hoteliers with technology that makes a world of difference, and we do that by helping them find and acquire guests online.
We are the world's leading guest acquisition platform for hotels, supporting 35,000 hotels in 160 countries to generate more than 87 million reservations on our platform each year.
We're not like other tech companies. It's rare that a global tech company is headquartered in Australia, not to mention one that's backed by the same Silicon Valley investor as Facebook, Netflix and Expedia. How's that for good company?
We pioneered a SaaS model for hotels in 2006, and 13 years on, competition is tough but we work hard to call ourselves the world's leading guest acquisition platform for hotels. So far, we have 35,000 hotel customers in 160 countries, and we're on a mission to make a world of difference to 60,000 hotels by 2022!
As the bilingual Customer Software Training Specialist your primary responsibilities will include:
Qualify customer requirements in a courteous and effective manner, preparing customers for technical implementation and identifying the appropriate setup requirements
Identify and communicate the most appropriate training requirements for each customer
Deliver a high standard of customer training via telephone, Skype, face-to-face communication and any other avenues when necessary
Clearly communicate SiteMinder's support procedures to customers to ensure ongoing satisfaction with SiteMinder's customer service
Assume ownership of customer problems and seek to identify, respond and resolve any issues before they become a conflict, ensuring a satisfactory solution for both SiteMinder and the customer
Manage daily caseloads effectively, ensuring customers progress appropriately through the onboarding lifecycle in order to become a paying customer
Regularly meet and/or exceed individual key performance indicators (KPIs) with cases appropriately prioritized
The ideal candidate will possess:
Minimum of 2-3 years of experience working in a KPI and service level agreement (SLA) driven environment, ideally within a software-as-a-service (SaaS) company
Some experience or familiarity with hotel and/or travel technology is highly preferred
Exceptional English and Spanish communication skills, verbal and written
A passion for the online technology space and a strong technical aptitude
Strong problem solving abilities and a high level of customer service
Goal-oriented: motivated to set and exceed targets
How to apply
Does this job sound like you? If yes, then submit your application through our careers page or job board.
Why join SiteMinder? At SiteMinder, you'll do the best work of your career. We're the trailblazers of our industry and our enemy is closed thinking, so you'll have the chance to be creative and question the status quo. Every day, you'll have new problems to solve – and meet new people to learn from. We continue to grow rapidly and we're committed to supporting the learning you need as you grow with us.
What do we look for?
SiteMinder employees are passionate, candid, decisive, accountable, collaborative, communicative and fun. We strive to live up to our five values and we want to work with people who will do the same.
Want to join us on our mission to make a world of difference to 60,000 hotels by 2022?
Working at SiteMinder has its perks.
At SiteMinder we have a fun, friendly, relaxed environment and our people love the work hard, play hard camaraderie they share with their teams. We offer some pretty cool perks too including; shadow equity plan, fruit & healthy snacks, your birthday on us, annual flu shots, community outreach programme and heaps of cool social events.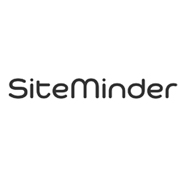 First Floor, Dockgate, Dock Road, Galway, H91 X983