Senior Automation Engineer
Reporting to a Business Unit Engineering Manager, the senior automation engineer will design process improvement and lead-in house automation projects. Strong PLC programming skills (Allen Bradley, HMI) required.
Job Duties:
Provide technical guidance from concept through design, development, system delivery, commissioning and validation.
Liaise with Engineering team in order to identify opportunities to improve automation systems.
Develop automation procedures to support and maintain process lines.
Implement and support automation systems for manufacturing and packaging.
Assist in setting up new machines and transferring equipment at different plants.
Provide automated solutions on budget & on time.
Keep abreast of latest developments in industrial automation technology and introduce them to plant wide operations to achieve cost savings and improve productivity.
Other duties as assigned.
Impact:
Provide automated solutions on budget and on time.
Independent Judgement:
Oversight and control of assigned projects.
Determine best in class frameworks, systems and processes.
Analysis/Problem Solving:
Ability to read, analyze, and interpret common scientific and technical journals, financial reports, and legal documents, including customer specifications, blue prints, and technical procedures.
Ability to solve practical problems and deal with a variety of concrete variables in situations where only limited standardization exists.
Ability to interpret a variety of instructions furnished in written, diagram, or schedule form.
Communication:
Ability to respond to common inquiries or complaints from external customers, internal customers and management.
Ability to effectively present information to top management and customer/client groups.
Experience dealing with customers and suppliers in a previous employment.
Must be capable of coaching and mentoring others.
Excellent written and verbal communication skills as well as the ability to accurately document work performed.
Skills/Technical Skills:
Have good data analysis capabilities and be familiar with statistical software (ideally Minitab).
Demonstrate knowledge of 6 sigma methodology and structured systematic route cause problem solving.
Knowledge of computer systems; integrated manufacturing systems; word processing and spread sheets, Allen Bradley PLC, HMI, VB.
Knowledge:
Good knowledge of motor drivers.
Knowledge of medical device manufacturer and supplies knowledge preferred.
Knowledge of regulatory requirements of machine building.
Proficiency in hardware and software designs and troubleshooting.
World-class manufacturing knowledge preferred.
Education:
Degree/Diploma in Mechatronics /Electrical Engineering.
Experience:
Minimum 5 – 8 years relevant experience.
PLC Programming experience/ability.
Kelly Services are acting as an Employment Agency in relation to this role. Should you choose to apply, your information will be processed in accordance with Kelly's Privacy Statement.
As an Equal Opportunities employer we welcome applications from all suitably qualified persons regardless of their race, sex, disability, religion/belief, sexual orientation or age.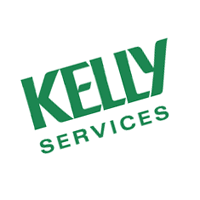 Unit 39A, Galway, H91 A2RF