The Customer Service Representative is a customer facing role. We aim to provide an excellent service to our customers through first line support. The successful candidate will have the ability to resolve a variety of contacts as defined by the business needs.
You will champion eir Customer Care through understanding the root cause of issues and consistently take ownership from initial contact to final resolution of customer contacts. While your priority will be to resolve the individual customer's issue you should also highlight the opportunity for business improvement and deliver measured improvement to the customer journey through NPS or process improvement.
This role requires flexibility, be prepared to undertake all elements of the role which may change from time to time depending on business needs.
Responsibilities:
Contributes to the overall team performance and operational Net Promoter score by meeting agreed weekly targets.
Provides fast and reliable answer rates for our customers.
Maximise first contact fix on each customer interaction through both inbound and outbound contact types
Support business growth by generating sales leads & value through cross sell up sell and churn prevention
Responsible for identifying process gaps and initiating a change to the benefit of both the customer & company.
Proactively updates customers where required.
Provides customer focus through customer service expertise to other groups to assist in the resolution of queries/complaints.
Continuously updates skills & knowledge by completing classroom training & E-Learning courses as required.
Participates in relevant programs to identify call drivers/trends to reduce unnecessary calls
Competencies:
Business  Competencies
Customer Focused
Results focused
Problem solving ability
People Competencies
Excellent Oral & written communication
Persuasive speaking skills
Empathy
Patience
Time  management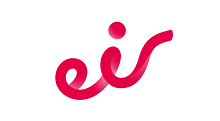 eircom Limited, 2022 Bianconi Avenue, Citywest Business Campus