Summary:
My client is a longstanding API pharmaceutical company with a large project underway in Tipperary. There's now and opportunity for an Electrical Engineer to join the site Engineering Department where you will be supporting site Capital & Expense projects. As the Electrical Engineer, you will work with both staff and contract engineers on this high value project and play an instrumental part in aiding the Electrical development onsite.
Responsibilities:
Reporting to the Site Projects Lead.
Review and approve new projects electrical design and specifications.
Ensure install is carried out to the specified requirements.
Execute strategic projects for the site.
Track and report progress as required against project deliverables.
Familiar with engineering project management tools, financial management skills including an ability to work within budgets and engineering technical skills.
Ensure there is a strong safety culture and performance in the execution of the capital/expense projects.
Qualifications & Experience:
Degree qualification in Electrical Engineering (Level 8).
5+ years of relevant experience working in Pharm/Bio Pharm industry in electrical systems, engineering and project management practices.
Good knowledge of working in ATEX environment.
Experience in the design of the main Building Services Electrical systems such as MV/LV distribution and protection, Lighting systems, Small Power, Lighting, Generators, UPS and Fire safety and Detection systems
Understands the typical project life cycle from concept through to qualification and has proven experience in this area.
Proven knowledge, appreciation and experience of working in strongly regulated GMP environment.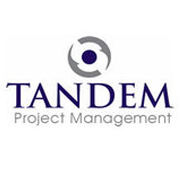 11 Nessan House, Mahon Industrial Estate,