Summary:
My client offers a great opportunity for an experienced Project Engineering to support capital projects of over €100M euro for a leading pharmaceutical manufacturing site! As the Senior Project Engineer, this is a role that will prepare you for the step up into Project Management by gaining you exposure to the full project lifecycle on a critical CapEx project. In this role you will support the Project Manager in leading the project from Design through to Qualification stages. The Successful Project Engineer will need to have significant end to end project delivery experience with knowledge of Cleanroom/HVAC/E&I, equipment and/or utilities systems.
Responsibilities:
Involved in design, construction, commissioning & qualification, schedule and cost in collaboration with other project team members, company personnel, outside contractors and suppliers.
Assist in the development of project plans and successfully execute them according to established schedule, cost and performance standards.
Manage the execution of Commissioning & Qualification documentation.
Coordinate activities to deliver projects to an aggressive schedule.
Effectively & efficiently progress the equipment design (dispensing & blending, roller compactor, compression, coating & cleaning).
Track and report progress as required against project deliverables.
Ensure there is a strong safety culture and performance in the execution of capital projects.
Monitor progress of project milestones with all team members and provide status reports that all project stakeholders are informed and consulted on key project activities, progress and decisions.
Develop and maintain appropriate electronic and paper documentation & filing systems to ensure that all project documents are filed during project execution and safely archived following project completion.
Manage project changes and ensure all are captured, documented and assessed.
Manage a change control procedure to the assigned scope.
Qualifications & Experience:
Degree in Engineering, preferably Chemical or Mechanical, is essential.
7+ years of relevant experience in project engineering of capital projects in the Pharma/Bio industry.
Understands the typical project life cycle from concept through to qualification and has proven experience in this area.
Familiar with engineering project management tools, financial management skills including an ability to work within budgets, and engineering technical skills.
Preferable to have a qualification in project management – PMP or equivalent.
Experience in delivering significant capital projects within the pharmaceutical sector.
Demonstrated experience in leading projects from Design to Qualification.
Proven knowledge & experience of working in highly regulated GMP environment.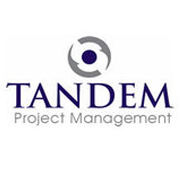 11 Nessan House, Mahon Industrial Estate,