Summary:
A QC Chemist is required for a Pharmaceutical company based in Waterford to ensure all raw materials, packaging, finished products and stability samples are analysed in accordance with cGxP and to develop and support QC Chemists within the team.
Responsibilities:
Assist Team Leaders in scheduling and prioritisation of QC lab testing.
Assist the Team Leaders and Manager in achieving company goals.
Progression of QC & Stability Investigations, deviations and change controls in conjunction with Team Leads, Manager and Quality Assurance.
To test and complete write up of QC raw material, packaging, finished product and stability samples in a timely & efficient manner.
To prepare and review stability summary sheets where required.
To ensure that all work carried out is in compliance with the required standards conforming to company, cGxP, SOPs, regulatory regulations and guidelines, safety and environmental guidelines.
To identify and make recommendations for improvements as part of a team within or outside the department in order to ensure continuous improvement.
To assist in the preparation for internal / customer/ regulatory inspections.
Involved in internal investigations e.g. Out of Specifications, Incidents & Deviation investigations etc.
Draft, review or revise documentation within comapny documentation management system.
Report any Deviations/Out of Specifications to Senior Chemist and complete in a timely manner.
Implement safety requirements as per site documentation including SOPs, Safety Statement and COPs.
Report any defects.
Reports directly to the QC/Stability Team Leaders.
Qualifications & Experience:
Qualified to a minimum of honours degree level in Analytical Chemistry, Pharmaceutical science or related discipline.
At least 2-3 years' experience working in a related technical environment is preferable but not essential.
Experience in scheduling, training, and problem resolution in a Quality Laboratory is preferable but not essential.
Proficient in the use of HPLC & associated problem solving.
Proficient with Dissolution testing.
Strong analytical ability.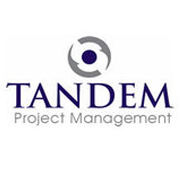 11 Nessan House, Mahon Industrial Estate,