This role will lead and manage the fill finish operations team activities, to ensure production targets and department objectives are met to support commercial goals.
Responsibilities of this role include:
Fill Finish Operations
Work as part of a fill finish project team to meet project deadlines in implementation phase.
On commencement of commercial production, manager daily production schedules and resources to achieve high levels of performance and engagement, ensuring manufacturing expectations and targets are met or exceeded.
Ensure team are trained, developed and qualified to conduct duties.
Ensure production are is adequately resourced within budget.
Run tier boards within fill finish area and report upwards within tier system.
Oversee cross functional working between support functions and fill finish team e.g. Micro, Maintenance, QA, etc.
Compliance
To ensure that all work carried out complies with the required standards conforming to company, cGxP, SOPs, regulatory regulations and guidelines, safety and environmental guidelines.
Ensure high quality output in line with fill finish expectations.
Support lean actions Initiate action to correct quality/schedule problem or notify others of quality issues as appropriate. If a procedure does not exist, devise one, (through the appropriate channels); if a process needs amending, do so through the appropriate channels.
Support & lead technical solutions with regards to root cause analysis within function.
Continuous Improvement
To identify and make recommendations for improvements as part of a team within or outside the department in order to ensure continuous improvement. Highlight opportunities for system optimisation to team members.
Documentation
Maintain and support cGMP documentation in compliance with required standards
Other
To be a Subject Matter Expert and key team member contributing to successful commercial Pre-Approval Inspections (PAIs), regular Audits and any other interaction with regulatory agencies as required.
Participate as part of the area management team in the effective running of the business and development of the company's strategic plans.
Prepare and oversee Department budget including timelines, resource demands and allocations.
Maintain Department performance metrics.
Provide leadership, drive and deliver on strategy.
Effectively manage the Department including performance management, coaching, mentoring to higher levels of capability.
Working with all members of team to maintain and develop the positive progressive culture within EirGen.
Health and Safety
Ensure requirements of EirGen Safety Statement are implemented.
Continuously promote a positive safety culture by leading by example.
Conduct weekly and monthly health and safety inspections.
To perform additional team tasks as agreed to support effective running of the Business.
The ideal candidate for this role will meet the following qualifications and experience criteria:
Qualified to a minimum of degree level in science related discipline. (e.g., biotechnology, chemistry, bio/chemical engineering etc).
10+ years of experience in pharmaceutical industries, with at least 5 years of managerial experience within a fill finish environment.
Experience of working within technical working groups.
Experience of presenting to regulatory authorities as an SME.
Excellent communication, interpersonal and presentation skills.
Analytical Decision Making and Problem Solving Skills.
Performance Management and People Development.
Ability to manage multiple conflicting demands and to prioritise accordingly.
Kelly Services are acting as an Employment Agency in relation to this role. Should you choose to apply, your information will be processed in accordance with Kelly's Privacy Statement.
As an Equal Opportunities employer we welcome applications from all suitably qualified persons regardless of their race, sex, disability, religion/belief, sexual orientation or age.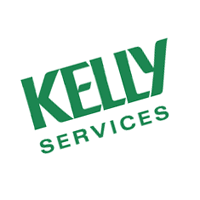 Unit 39A, Galway, H91 A2RF