Quality Assurance Team Lead
Kelly Services are recruiting for a Quality Assurance Team Lead on behalf of our client in Waterford.
You will be required to support the Head of Quality and Quality Assurance Manager with the development, implementation and maintenance of quality standards and systems to ensure that products comply with Marketing Authorisations, documentation, specifications and cGMPs.
Project Planning/Co-ordination:
Together with the Quality Assurance Manager, actively plan Quality Assurance functions requirements; ensuring major milestone targets for each project are visible to all team members and key stakeholders to achieve on time market entry.
Together with the Quality Assurance Manager, determine tasks and resources required to deliver each project milestone and deliverables.
Compliance:
To ensure that all work carried out is in compliance with the required standards conforming to company, cGxP, SOPs, regulatory regulations and guidelines, safety and environmental guidelines.
Ensure high quality output – Vigilantly watch over job processes, tasks and work products to ensure freedom from errors, omissions or defects.
Initiate action to correct quality problem and notify others of quality issues as appropriate. If a procedure does not exist, devise one, (through the appropriate channels); if a process needs amending, do so through the appropriate channels.
Continuous Improvement:
To identify and make recommendations for improvements as part of a team within or outside the department in order to ensure continuous improvement. Highlight opportunities for system optimisation to team members.
Documentation:
To ensure review of all QC and production batch documentation when required and correctly in order to achieve a high level of customer service and cGMP.
To ensure preparation of Submission Documentation in support of licence applications.
Leadership:
Coaching / Mentoring – support members of team with problem solving and skill development to aid learning and early problem resolution.
Recruitment – assist with recruitment of team members in line with resource requirements and to job spec.
Product Reviews:
Ensure that Product Reviews are scheduled and that the schedule is maintained and adhered to.
Technical Agreements:
Ensure that customer/ Contract services Technical Agreements are initiated and maintained.
SAP:
Ensure that SAP material changes are reviewed for correct updates and ensure SAP QA metrics generated monthly.
Customer requests:
Ensure that all customer requests are dealt with within a reasonable time frame and are extensive.
Commercial Manufacture:
Ensure Commercial Meetings are attended and related trackers are maintained and timelines are agreed and achieved.
QMS Meetings:
Ensure that Quality Management System meeting schedule is established and maintained and that QA are present to facilitate these meetings.
QA/ QP release:
Ensure that the Batch documentation, Laboratory results and related Quality Systems are correct and approved prior to any QA/QP release required.
Self Inspection Program:
Ensure Self Inspection Program is maintained.
Inspections:
Manage and Lead/ Participate in outside Inspections (Customer audits / Regulatory inspections).
Minimum Requirements:
Qualified to a minimum of degree level, preferably a Science degree incorporating Quality Assurance.
5 years' experience working in a Quality Assurance role in a manufacturing environment with a minimum of 2 years in a team lead/supervisory role.
Lead Auditor qualification complete.
Supervisory Management qualification an advantage.
Experience in managing a team of direct reports required.
Kelly Services are acting as an Employment Agency in relation to this role. Should you choose to apply, your information will be processed in accordance with Kelly's Privacy Statement.
As an Equal Opportunities employer we welcome applications from all suitably qualified persons regardless of their race, sex, disability, religion/belief, sexual orientation or age.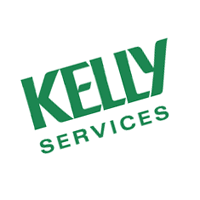 Unit 39A, Galway, H91 A2RF