Controls Systems Manager (Industrial Automation)
Reporting to the Managing Director, the role will be to manage a small controls system team, with responsibility for the following functions:
Controls Project Management.
To liaise with customers and interpret their needs, to assist with developing proposals for equipment.
To design machine control systems, source materials and project manage the control system build.
To plan, write, test and troubleshoot PLC, HMI, Servo (etc.) code. Mainly Allen Bradley and Siemens plc's are in use.
Robot programming and safety systems setup. Mainly ABB robots are in use.
Perform in-house testing on control components and systems.
Perform equipment installation and tests at the customer site as needed.
Investigate equipment failures and difficulties to diagnose faulty operation and to make recommendations to design/manufacturing staff.
Provide the overall Project Manager with timely status reports of assignments.
Complete all necessary Project Development paperwork/ Technical Files.
Travel as required to complete project tasks.
Implement controls systems that comply with company and industry acceptable standards and codes (i.e. CE, 60204, etc.).
Desired Skills and Experience – as much as possible of the following:
The ability to design control systems for automated machinery.
The ability to review and approve control systems designed by team members.
Comprehensive knowledge of electrical wiring and pneumatics.
Knowledge of safety requirements, CE and ideally CMSE qualified (Certified Machinery Safety Expert).
HMI / PLC Programming: Siemens, Allen Bradley.
Knowledge of servo-systems/servo-drives.
Robot programming (ABB).
Panel building knowledge. Electrical and Pneumatic.
Mechanically inclined or the ability to understand how machines work is important.
Proficient in German language would be helpful, not essential.
Current European passport.
Current full driving license.
The company is willing to provide training in some areas, if needed.
Educational background:
Degree level with an electrical/electronic background or electrical time served with considerable experience.
Kelly Services are acting as an Employment Agency in relation to this role. Should you choose to apply, your information will be processed in accordance with Kelly's Privacy Statement.
As an Equal Opportunities employer we welcome applications from all suitably qualified persons regardless of their race, sex, disability, religion/belief, sexual orientation or age.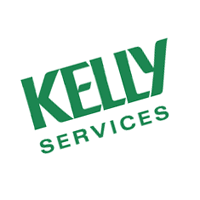 Unit 39A, Galway, H91 A2RF