We're delighted that the good people of Nightcourses.com will be joining us again at Jobs Expo Dublin. If you're interested in finding distance learning, online and part-time courses, get your FREE TICKETS for Jobs Expo today. Learn more about the service on 26th March at Croke Park's Hogan Suite.
About Nightcourses.com
Nightcourses.com is Ireland's leading online search resource for part-time courses, evening classes and lifelong learning programmes. They are a national database of courses from hundreds of colleges and educational institutes throughout the country. As a result, they are a valuable resource for both students and education providers, linking learners to courses, colleges and educational institutions.
Students
If you are eager to take your career to the next level, change job, improve your Leaving Cert results, learn a new skill or take up a hobby, Nightcourses.com is your one-stop-shop. Their database offers Ireland's biggest selection of courses, as well as information on colleges and educational institutes, expert guidance and advice.
Returning to education, whether for professional or personal reasons, does not necessarily mean you need to do a college degree. A number of different fields and disciplines offer degree, diploma and certificate options, and deciding between these can be tricky. You need to consider your goals and interests, the industry you work in, and your professional experience before deciding on a course.
Nightcourses.com streamlines the search process. Furthermore, they work closely with providers to make sure they offer up-to-date information on their programmes.
Colleges & Educational Institutes
As Ireland's economy and jobs market evolves, interest in continuing education is broadening. Around 6,000 people use Nightcourses.com every day to search for courses in Ireland. As Ireland's most popular course search database, Nightcourses.com helps education providers connect with students. They also offer a platform for institutions to showcase their courses, successes and benefits. Their vast database means that students have the latest and most complete information available.
The Florida-headquartered cybersecurity company is opening its new European HQ in Ireland. It expects to hire approximately 50 new employees at this base in the areas of sales, engineering and R&D. 
The new staff in Ireland will work remotely at the beginning due to the COVID-19 pandemic, however, the company plans to establish an office in the east of the country once the restrictions ease.  
The company works with over 2,000 clients globally on enterprise-level security products. It said the new office will support growth in Europe, helping to deliver its zero-trust, date storage and ringfencing tools to businesses through managed service providers in the EMEA region.  
Danny Jenkins, CEO of ThreatLocker says, "Organisations are rapidly accelerating their digital transformations, while facing an ever-shifting cybersecurity landscape and increasing threats." 
"This combination is driving huge demand for enterprise-level security from organisations that previously did not have the resources or means to procure them. We are excited to plant our stake in the ground and help more organisations across Europe to gain the breadth of security needed to operate in the digital economy." 
Rob Allen, who has over two decades of experience working with MSPs in Ireland in areas such as viruses, malicious software and ransomware will lead the new office. As vice-president of operations for EMEA at ThreatLocker, he will now lead hiring, regional growth and development. 
Rob Allen says, "I'm thrilled to join this fast-growing team and help MSPs across Europe and the UK to improve the cybersecurity posture of their customers and to mitigate growing risks." 
ThreatLocker focuses on the security of endpoints and servers. The company was founded in 2015 and last year, they raised $4.4m in dept and equity for its expansion. 
Controlled Environments Company (CEC) recruitment team will be exhibiting at Ireland's leading employment fair in spring 2022 Register today for FREE ADMISSION and find career opportunities on at Jobs Expo Dublin in Croke Park on 26th March (10am-4pm)
About CEC
Controlled Environments Company (CEC) is a single source supplier and solutions provider to customers operating in critically clean and controlled environments. Target industries include Medical Device, Pharmaceutical, Life Science, Semi-conductor, and Micro-Electronics. In addition to the supply of consumable products and equipment, CEC offer specialised services including Kanban programs, VMI, Technical solutions, and on-site service provision.
The Global financial services company Fidelity Investments has announced that they are hiring for 90 new tech jobs in Ireland. Recruitment is currently underway for all the positions, which are due to be filled within the first half of 2021.  
The new full-time positions are all based within Fidelity Investments' technology teams in Ireland. Specifically, the company is looking for full-stack engineers, Java engineers, quality engineers, front-end engineers and data engineers.  
When it is considered safe to return to the office, 60 of these roles will be based in Galway, with the rest based in Dublin.  
Last April, Fidelity Investments announced an additional 100 technology jobs in Dublin and Galway, which it says were filled within a few weeks. Recruitment for the latest roles will also be expedited using virtual hiring and onboarding processes to work around the current COVID-19 restrictions.  
The company has said that more than 170 new team members were onboarded virtually in 2020. Its process includes supports such as remote tech services and a new hire buddy system.  
General Manager of Fidelity Investments Ireland, Al Riviezzo says, "While the pandemic has been a challenge and we've had to adjust how we operate today, we know we've pivoted in a way where new hires can get excited about working at Fidelity and growing their careers with us." 
Fidelity Investments first launched in Ireland in 1996 and its workforce now comprises 1,300 people across the east and west of the country. A majority of that growth has come in the last seven years.  
The Boston-headquartered company, which was privately owned for 75 years, has assets under administration of $9.8 trillion. Its teams in Ireland have been crucial in delivering technology, support and operations services to the global business. Fidelity Ireland is credited as offering breakthrough fintech solutions for over 32 million customers.  
Riviezzo added, ""These new key technology positions will enhance our ability to meet our clients' changing needs during the ongoing pandemic and into the future." 
For more information on positions at Fidelity Investments, visit the company website. 
The Texas-headquartered business plans to increase its Galway workforce to 300 over the next three years.  
HID Global has said it is on track to open up a new centre of excellence in the city later in the year. Having taken on 80 new staff members since 2019, it plans to increase its Irish cohort to 300 by 2023.  
The business is headquartered in Austin, Texas, and established their base in Tully, Co Galway in 2006. Currently, it employs 180 people in Ireland and over 4,000 people across the globe, with teams in Argentina, Australia, Japan, Canada, the UK, Thailand, and more. 
HID Global develops identity technologies such as ID cards, access control tools, and more. It developed the technology for Ireland's passport card programme, which enables people travelling across Europe to use an electronic passport card instead of the traditional booklet.  
Craig Sandness, The company's senior vice-president and head of secure issuance and citizen ID solutions, said the new Galway base will be a "state-of-the-art facility" and will serve as a "major hub for the production of access and identification-related applications", such as electronic passports and access cards, which represent large and growing segments of HID's business." 
Sandness continues: "Our new facility in Galway underscores HID Global's commitment to steadily expand our operations, R&D, supply chain, customer service, IT, finance, and other business functions to support a growing customer base across EMEA. 
The company will be looking for printers, production operators and other various technical workers at its new centre, in addition to staff across finance, IT, supply chain and customer support.  
Trevor Fox, Vice-president and site lead at HID Global Ireland, said: "Galway has been an excellent foundation for us to build from, and the continuing investment from HID to underpin our capability and growth plan can be seen as a huge boost of confidence in the area and the people behind the success." 
"Our employees have been outstanding at adapting throughout the pandemic and this adaptability and resilience allowed us to continue business as usual and drive on with this programme of investment. We are very excited to move to this new centre of excellence from 2022." 
Find out more about careers at HID Global here. 
The sports management platform Clubforce has announced, on the back of a €2.5m investment, it will be hiring for a scrum master, full-stack developers and more.  
Clubforce is a software platform which helps sports organisations to manage data, communications and funds and they have announced 20 new jobs. The company will double its headcount in the UK and Ireland to 40 people on the back of the investment.  
It plans to hire a scrum master, full-stack developers, sales and marketing representatives and an accounts assistant at its Manchester and Galway offices in 2021. Most of these will be in its headquarters in Dockgate, Galway. 
Available as both a mobile and desktop app, Clubforce enables its users to collaborate on sports participation with visual reports. It current works with over 2,000 clubs, including the FAI and GAA.  
New hires will aid Clubforce respond to 'unprecedented demand' fuelled by the pandemic, it said, and build its existing club management system into a 'complete sports participation system'. The company's goal is to bring sports clubs, governing bodies and club members together more efficiently.  
Warren Healy, Clubforce founder and CEO, said: "Sports organisations were already feeling a certain level of strain before the pandemic struck. Grassroots sports relies heavily on volunteers who tend to be time-poor and the pandemic has made the role far more challenging". 
"Our plan is to provide these volunteers with a significant number of additional tools to simply make their roles easier. We know that volunteer tasks are an increasing challenge and we're helping sports clubs to solve these challenges. The volunteers are the fulcrum around which everything else rotates in amateur sports." 
Carole Neylon, the company's CFO, Carole Neylon, said the recent investment will help Clubforce align its products around participation management and drive international growth. 
"Demand across the country and overseas has gone through the roof in recent months because of good marketing, good products and the effects of the pandemic," Neylon said. "The investment and ongoing recruitment drive will give us everything we need to develop a world-class product for our loyal and increasing customer base." 
You can learn more about Clubforce here. Those interested in applying for the new roles can also email the company directly at hr@clubforce.com. 
The Irish medtech company has announced a new manufacturing operation for Shannon, which will result in more than 90 new staff members. 
Aerogen received backing from the Disruptive Technologies Innovation Fund in 2019 to create bioengineered exosome therapeutics for the treatment of chronic obstructive pulmonary disease. It was named Irish Medtech Company of the Year last year.  
The business has now installed new equipment in the former Molex building, which is based in the Shannon Industrial Estate in County Clare. Recruitment has already begun for positions across engineering, manufacturing, operations and quality assurance.  
Dr Brendan Hogan, its Senior Vice-President of Engineering and Operations said: "We have had very positive collaborations with industry, academia and service providers in the mid-west region in the past and we look forward to building on these and creating new relationships in the region." 
"We are utilising our significant investment in plant and equipment there as well as having access to a pool of skilled workers and well-qualified and competent staff in the mid-west region." 
"New equipment and tooling has been installed and Aerogen will be making further investments there to continue the growth trajectory of the company as it further expands existing business and develops new markets." 
Tánaiste and Minister for Enterprise, Trade and Employment, Leo Varadkar, TD, said: "Aerogen, which started in Galway, is now a world-leading medtech company and Enterprise Ireland has been proud to support its development in recent years." 
"I know that the excellent relationships built up between industry and third-level institutions in the mid-west, as well as a very skilled and dedicated workforce, were important factors in Aerogen's decision to locate in Shannon." 
Stephen Creaner, an executive director at Enterprise Ireland, added: "90 new high-quality jobs will be created and the work carried out at the new Shannon facility will contribute to Aerogen's reputation as a leader in medtech innovation." 
"The technology that Aerogen creates improves healthcare treatment on a global level and its innovation is playing an important role in helping people recover from Covid-19." 
To find out more about the jobs available at Aerogen, visit their careers site here. 
Our good friends from Google Digital Garage are returning to the Virtual Recruitment Expo this spring. Our online jobs fair returns to your screens on Thursday, 13th May between 10am and 4pm. If you are eager to learn how to advance in your career, then this event is for you. Register for FREE ADMISSION right here.
About Google Digital Garage
Google Digital Garage is one of Google's flagship training programmes in Ireland, providing free digital skills training to individuals and businesses through live webinars and self-guided online training.
Find out more
Sign-up for our free virtual expo in partnership with Google Digital Garage,. Log in on Thursday, 13th May, at 10am here.
Online Courses
You can also access a range of free online learning resources from Google Digital Garage here: g.co/DigitalGarage-ie.
Virtual Recruitment Ireland returns to your screens on Thursday, 13th May, between 10am and 4pm. In addition, to the line-up of companies looking to hire, this free online event will also be host to a great selection of career coaches and speakers. Deirdre Mulhern will be fulfilling two of these roles. She will be offering her counselling free of charge at her virtual booth throughout the day and giving her talk Everything You Wanted To Know About Changing Careers, But Were Too Afraid To Ask at 11am on our virtual Agenda Stage. Don't forget to register for FREE ADMISSION right here.
About Deirdre
Deirdre Mulhern is career coach and founder of DM Career Conversations. She has a huge passion and drive for all things careers, professional development and employee & workplace psychology.
DM Career Conversations provide highly bespoke career coaching, guidance, and soft skills training to our clients, designed specifically to meet their unique career needs and requirements.
I am so excited to be invited to speak at Virtual Recruitment Expo. I will be talking about all things careers with a special focus on those who are looking to change career. The title of my presentation is: Everything you wanted to know about changing careers but are afraid to ask. I will also be part of the career clinic helping you perfect your cv and interview preparation. Looking forward to meeting you there on the day!
DM Career Conversations have helped so many people in the last few months on their career journey! Get in touch with them today. They are available to chat with online!
Follow Deirdre Mulhern
Follow her on Instagram or visit her website here.
Passionate about putting the human back into the workplace.
Aoife O'Brien, is the founder of Happier at Work (formerly Empowerment Coaching). She has 20+ years of identifying and solving business problems for global organisations such as Unilever, Mars, Coca-Cola and Kraft-Heinz. As a results-driven and curious professional with an aptitude for solving problems using data, she supports HR and business leaders of medium-sized organisations to improve productivity, drive better engagement and reduce attrition.
Having worked in several global companies over the duration of her career, Aoife has witnessed first-hand the impact of poor hires, the frustration of misaligned values, and of not satisfying employees' needs and managing their expectations. All of this proved as a great learning for her – if you want to get the best out of your employees, you need to put people first and create an environment where they can thrive. This results in a happier workplace and increased productivity, engagement and retention – ultimately impacting on your bottom line.
Aoife has a MSc in Work and Organisational Behaviour from Dublin City University, and is a member of the CIPD.
Aoife will be kicking off the Expo on the 13th May with her webinar 3 Steps To Overcoming Your Inner Impostor at 10:30am on our Agenda Stage. You can register right here today for FREE ADMISSION to this online careers fair.
You can follow Aoife and catch her Happier at Work podcast on her website and social channels.
In addition to the line-up of recruiters you can meet with at Virtual Recruitment Expo this spring, you can also avail of our expert career coaches who will be offering FREE guidance, CV reviews and interview techniques to attendees. Among them will be Aisling Healy, who has coached at our physical Jobs Expo events many times and who we look forward to joining us this May 13th. Looking for a new career or a point in the right direction, register for FREE ADMISSION today and talk to Aisling Healy about your career goals.
Aisling will also be giving a live talk - Speak Up! Effective Communication in the Workplace - at 11:30am on our Agenda Stage.

About Aisling and her coaching services
Aisling has worked for many years in Recruitment & Human Resources. She graduated from University with an Honours Bachelors Degree specialising in Human Resources and became a member of the CIPD. She started her career working in a recruitment agency, moved into an in house recruitment role in an IT company and began training in HR. She rapidly worked her way up to HR Business Partner level, where she's worked for several years, gaining experience in all aspects of the employee life cycle.
Her daily job was coaching both managers and employees in how to manage relationships, conflict, and ensure high employee engagement for both parties and ensure that they were happy in their jobs.
She has coached many clients on achieving their career goals from interviews, CV reviews, setting goals and supporting them in creating their career vision.
She feels no greater satisfaction than when she helps someone achieve their ultimate career goal and seeing how happy it's made them!
She looks forward to meeting you and helping you through your career journey.
Website: https://www.aislinghealycoaching.com/
Instagram: https://www.instagram.com/aislinghealycoaching/?hl=en
LinkedIn: https://www.linkedin.com/in/aislinghealycoaching/
Virtual Recruitment Expo returns on 13th May, 2021. In addition to recruiters exhibiting at our online jobs fair this spring, we will be running a series on webinars from 10am to 4pm. Think4Purpose founder, Fiona Fennell, will be giving her live presentation, How To Achieve Career Resilience - A Protean Approach, at noon on our Agenda Stage. You can register for FREE ADMISSION for this two day event right here.
About Fiona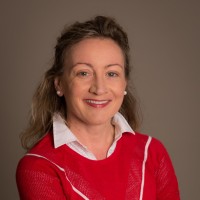 Fiona offers Career and Performance Coaching to STEM professionals and those working in highly-regulated sectors. She is an Organisational Behaviourist with a Masters' Degree in Innovation from the National Centre for Quality Management, the University of Limerick.She helps people to learn not what but how to think in order to work confidently and manage risk effectively, particularly in the face of uncertainty. Fiona applies ideas from systems theory, neurobiology and cognitive science to help teams solve complex problems and individuals achieve resilient careers.
Learn more about Think4Purpose Career Essentials Programme right here.