About Jobs Expo
Dublin, Cork & Galway
Welcome to Jobs Expo – Ireland's leading jobs and employment fairs. We run Ireland's leading jobs and recruitment fairs, taking place twice-yearly in Dublin, Cork and Galway. Our mission is to put skilled professionals directly in contact with leading employers from Ireland and abroad. After a hiatus, due to Covid-19, Jobs Expo returned in November 2021 with Lidl Ireland as headline sponsors. We are looking forward to hitting the road in 2022, starting with the Galmont Hotel & Spa on 12th February 2022.
Our Speakers
Jobs Expo returns to Galway and Dublin in autumn 2021. In addition to a diverse line-up of companies looking to recruit, there will be a series of live seminars on the Agenda Stage. Check out our guest speakers for these events.
Latest News
Professional engineering and environmental consultancy firm Nicholas O'Dwyer will be exhibiting at the Jobs Expo Dublin tomorrow at the RDS. Click here to register your free […]
Are you looking for a new career, but not quite sure what direction to take? Fingal County Council can help you on your journey. Their team […]
Jobs Expo Dublin is only a few days away and it is shaping up to be a great event with a diverse range of employers exhibiting […]
Dublin Career Coaches
Jobs Expo returns to Galway and Dublin in autumn 2021. In addition to a diverse line-up of companies looking to recruit, there will be professional career coaches available to offer guidance, CV evaluation and interview tips at the designated Career Clinic.
Event Schedule
Broadcaster Ruth Scott moderated the Agenda Stage seminar talks at Jobs Expo Dublin in the RDS' Industries Hall on Saturday, 20th November.
How Tech Has Changed The World Of Work: Addressing The Tech Skill-Gap
by Luke Treacy. Luke is the General Manager of the Dublin CODING School, a new tech-education business currently based in Dun Laoghaire.
Luke is an experienced executive in technology, media and digital publishing having previously served as CEO/Managing Director of two businesses in the UK and two in Ireland including an AI/IoT focused research business.
Luke holds an MBA from Imperial College London and has previously studied Artificial Intelligence at the Massachusetts Institute of Technology and Digital Strategies at the University of Oxford.
Brand Yourself, Brand New Career: How to Start with LinkedIn
by Hanna Walter. Hanna is a certified Career and Business Coach. She is the founder of her "Inspiring Coaching" business and an event organizer of "My Business My Success" in Ireland for the Polish Community. Her focus and mission is helping people discover their true potential. She offers advice that individuals can use to develop themselves and their career path. Hanna works with those who're starting their own business or wish to explore the possibility of finding a new or more meaningful career.
Top 10 Tips For An Effective CV
by Collette Bryson. Collette established Engage Life Coaching two and a half years ago after a 20-year career as a solicitor.  For most of that time, her focus has been on career coaching and in particular career development, career transition and career change.  She has helped numerous people who are job seeking find their direction and regain the confidence to apply for, interview for and be offered the job they want.
Collette holds a Diploma in Life and Executive Coaching from Positive Success Group and a Certificate in Career Coaching from Irish Lifecoach Institute.  She is also a qualified mediator.
She volunteers as a career coach at Jobcare, coaching unemployed people, has also facilitated their Jobnet course and has been a guest speaker with them on the topic of "Effective CV Production". She has also volunteered at the Intreo Job Fair and Future Sparks Festival as well as at a prior Jobs Expo.
A Working Adventure - Activity Camps in UK & France
by Dave Jury. PGL Travel Ltd are the UK's largest provider of outdoor activity holidays and educational courses for children.  Former rock climbing instructor, Dave Jury has been a part of PGL's Recruitment Team for 12 years now and has helped people from more than 15 different countries in experience a working adventure on our residential activity and education camps across UK and France.
Digital/Intelligent Buildings and Upcoming Roles
by Brian Coogan. Brian Coogan is Director, Digital Services (Smart Buildings) at Ethos, Ireland's largest Mechanical & Electrical consultancy and one of Europe's leading experts in Data Centre design, Sustainability, Urbanism, Global Tech and Digital Services (Smart Buildings).
Making a Difference: Working for the Fingal County Council
by Gerry McDermott. Fingal County Council is the third biggest local authority in Ireland with its 1,500 employees working every day to make Fingal the best place in Ireland to live, work, visit and do business in. The Council, which will have a budget of €300m in 2022 and a three-year Capital Programme of €784m, has 165 different positions at different levels across a wide range of careers. This includes engineers, architects, planners, administrators, programmers, analysts, solicitors. scientists, librarians, social workers and sports officers. Gerry McDermott will speak about the many opportunities available with one of the most dynamic public sector organisations in Ireland and the chance to make a difference to the youngest and fastest growing population in Ireland.
Where are the jobs in tech and how do I get one?
by Regina Dunne. Regina is the education and training adviser in the National College of Ireland. NCI's mission is to widen participation in higher education and unlock each student's potential. Regina is an expert in re-skilling and retraining, having successfully made the move from the Pharmaceutical Industry to Higher Education. Having being made redundant a couple of times in her career she has personal experience of the particular challenges and emotions that can arise. Regina is ideally placed to advise on the power of education to steer you through this transitional time and equip you with the skills, knowledge and confidence to re-launch your career.
What we want from our career
by Frank Hynes. Frank is the founder and CEO of a business called JobChanger. Through JobChanger Frank helps people find work they truly love and are passionate about. The first step is figuring out what you want from your career, would love to do and will be good at. The next step is to get that job or set up in self-employment. Frank works with people from all career areas who want to change their current work situation.  Clients include people currently in work but who are looking for something more inspiring and rewarding where they feel their contribution is truly valued.
Career opportunities in the Irish Defence Forces
by Captain Michael Barry. After completing a Business degree in Trinity College Dublin, I joined the Defence Forces in 2007. I have served in the Infantry Corps as a Platoon Commander in Galway, a Company Second in Command in Dundalk, where I specialised in support weapons such as heavy machine guns, mortars, and anti-tank weapons. have also served in Human Resources roles in Defence Forces Headquarters and in 2 Brigade Headquarters in Dublin. I have served 2.5 years overseas on different occasions in Lebanon in Syria with the United Nations.
Developing a Mindset to Overcome Anxiety & Stress
by Dolores Andrew. Dolores is a 2021 All-Star Accredited Lifestyle Leader in Holistic Life Coaching. Her personal coaching sessions and Corporate Training Wellness programmes are tailored to her client's unique requirements. Dolores' expertise is in supporting people break through their personal barriers and reach their full potential whatever that means to them.  She supports them to reassess their values; effectively navigate their emotions and live their lives in alignment with their authentic selves.
The Centralised Recruitment Team and what it can offer to potential candidates
by Joshua Bolton. I'm the Centralised Recruitment Team Lead in Servisource. I am responsible to drive recruiting processes and procedures that support the execution of all Recruitment Administrator and Coordinator responsibilities. My team are required to undertake the recruitment of temporary staff across all business sectors. I lead the recruiting teams by overseeing the execution of all activities and collaborate with stakeholders such as Client Care / Relationship Managers and Account Managers in relation to priority recruitment areas. I manage a high performing recruitment team, who exceed targets and focus on success. I manage employee engagement and motivation to deliver results.
Meet Employers Face-To-Face & Apply for Jobs
Chat directly with industry leading employers and recruiters from Ireland and abroad at our FREE careers fair. Apply for the latest jobs and discover great career opportunities in one day. Network with other professionals, industry specialists and like-minded people  Browse training programmes from numerous course providers across Ireland and beyond. Follow all the latest expo news and upcoming events right here on or website and socials channels.
Get Ticket
Live Seminars, Career Coaches & Connections.
Jobs Expo Ireland features a full day of topical seminars, talks, live Q&A sessions with employers and career experts, meaning attendees will be able to get new perspectives on all the latest industry trends and career opportunities been promoted at the event.
Key Features of Jobs Expo
Connecting jobseekers with industry leading employers under one roof in one day. The Jobs Expos allow recruiters and candidates meet face-to-face. Furthermore, the events feature a series of live seminars from businesses and professional speakers throughout the day on the Agenda Stage. The Career Clinic consists of certified Career Coaches and Guidance Counsellors offering free advice for jobseekers.
Features 1
Meet Employers
Meet with recruiters face-to-face. Find out more about career opportunities at their company and give them your CV.
Browse Jobs
Compare hundreds of jobs - that will be promoted by exhibitors and find the right one for you!
Personal Development
Challenge yourself by enrolling on a course and upskilling
Career Advice
Chat with professional Career Coaches about your career options, CV and interview skills.
Collect Materials
Request all the proper information you need from exhibitors so you can review after the event.
JOBS EXPO IS FREE TO ATTEND
REGISTER FOR YOUR TICKET TODAY
Questions About Jobs Expo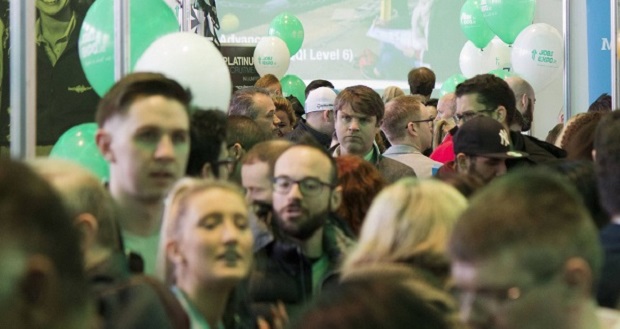 Jobs Expo events will take place on the following dates and locations in 2022:
Jobs Expo Galway – 12th February (10am-4pm) at Galmont Hotel & Spa
Jobs Expo Dublin – 26th March (10am-4pm) at Croke Park
Jobs Expo Cork – 14th May (10am-4pm) at Cork City Hall
Jobs Expo Galway – 17th September (10am-4pm) at Leisureland Events Centre
Jobs Expo Dublin – 15th October (10am-4pm) at Croke Park
Jobs Expo Cork – 5th November (10am-4pm) at Cork City Hall
Virtual Education Expo is free to attend for all attendees.
You can send any enquiries through to info@jobsexpo.ie or call us on +353 1 531 1280.
Sign Up For Updates
Sign up for updates about Jobs Expo Dublin, Cork & Galway and we'll send all the information you need straight into your Inbox.
What Our Clients Say
We had such a great day at Jobs Expo in Croke Park this year. We spoke to a huge amount of potential candidates. It was a great way to engage directly and explain more about who we are as a business and what opportunities we have planned in the coming years. We can't wait for next year's events.

Laura Clarke
Talent Acquisition at Grafton Merchanting
The talent that's here covers everything – languages, engineers, finance people . . . It's a great credit to Jobs Expo. I think it's a great service

Nicola O'Connell
Talent Acquisition at Alere
All our feedback is good and especially considering you helped us to become involved so late in the day and it all went so smoothly. All in all, a very positive experience.
Danielle Hergarty
Organisational Development and Training Lead | Poppulo
Jobs Expo has been enlightening with the quality of candidates that have come through. Through the day we've had excellent candidates, really well educated, knowing what questions to ask. It's a great forum for bringing like-minded people together.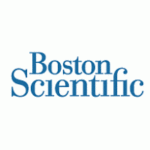 John Hardiman
Head of Recruitment | Boston Scientific
It's been fantastic. A really high calibre of candidates. We've definitely spoken to a lot of people we feel would be suitable us. We're very happy with the response from Jobs Expo.
Rena Fitzgerald
Senior Talent Acquisition Specialist | VW Ireland
Our Sponsors










Jobs Expo Ireland
Jobs Expo returns to Galway on 6th November and Dublin on 20th November 2021.
Take a look at some footage from our last physical Jobs Expo event in Galway back in February 2020. As Covid-19 restrictions ease we hope to see jobseekers and employers meeting face-to-face later this year.