About Jobs Expo
Dublin, Cork & Galway
Welcome to Jobs Expo – Ireland's leading jobs and employment fairs. We run Ireland's leading jobs and recruitment fairs, taking place twice-yearly in Dublin, Cork and Galway. Our mission is to put skilled professionals directly in contact with leading employers from Ireland and abroad. Jobs Expo hits the road again in September 2022. First stop is Galway, with Lidl Ireland sponsoring the careers fair on 17th September at Leisureland.
Jobs Expo Ireland
Jobs Expo will hit the road again in autumn 2022 making stops in Galway, Dublin and Cork.
Take a look at some footage from our last Jobs Expo event in Cork back on 14th May 2022.
Our Speakers
Jobs Expo will return to Galway's Leisureland Events Centre on Saturday, 17th September, 2022. In addition to a diverse line-up of companies looking to recruit, there will be a series of live seminars on the Agenda Stage. Check out our guest speakers below
Latest News
We are very excited to have Atlantach Technical Services join Jobs Expo Galway. Their team will be exhibiting, as well as recruiting, at our careers fair […]
We are delighted to have the Teaching Council exhibit at Jobs Expo Galway again. You can chat with their team, collect brochures and learn more about […]
Jobs Expo Galway returns to Leisureland's Events Centre on 17th September. In addition to recruiters exhibiting at our jobs fair this autumn, we will be running […]
Galway Career Coaches
Jobs Expo returns to Galway's Leisureland Events Centre on Saturday, 17th September, 2022. In addition to a diverse line-up of companies looking to recruit, there will be a line-up of professional career coaches, who will give guidance, CV evaluations and interview tips at the designated Career Clinic.
Event Schedule
Returning to Work or Changing Careers: The key skills and qualities employers are looking for
by Frank Hynes. Frank is the founder and CEO of a business called JobChanger. Through JobChanger Frank helps people find work they truly love and are passionate about. The first step is figuring out what you want from your career, would love to do and will be good at. The next step is to get that job or set up in self-employment. Frank works with people from all career areas who want to change their current work situation. Clients include people currently in work but who are looking for something more inspiring and rewarding where they feel their contribution is truly valued.
Positive Psychology at Work
by Anna Marie Brosi. Working as a Career, Performance & Mindset Coach with Clearview Coaching Group Anna Marie empowers professionals to connect with their unique skillset, strengths, values, resilience and optimism to maximise opportunities for career growth, transition and management.Anna Marie brings a wealth of experience from her background in industry, psychotherapy and education to her Coaching Practice.
Tips and Techniques for Interview Success
by Tara Neary. Tara, BA (Hons) Psychology, currently works in a community development setting as a career coach, providing training and one-to-one coaching to those looking to step into a new career. In her work, Tara uses an Advantaged Thinking approach.  This takes the positive approach of focusing and building on the persons existing strengths, skills, innate intelligence, knowledge and experience and how these can be used as a platform for further development towards the persons goals.
5 Steps to land your dream job
by Fatou Barry. Fatou is a Career Coach & Mentor based in Cork City. In July 2019, she launched her career coaching and consulting business "Top of the Pile" with the mission to help her fellow multilingual expats stand out, get hired and no longer feel stuck in their careers. Originally from France, Fatou moved to Ireland in June 2014 and changed jobs multiple times before paving her own career path as a life and career coach. Through her business, Fatou empowers ambitious but frustrated professionals to go for jobs that they really want and pursue a career they will truly love.
How to stand out on LinkedIn
by Emma Boylan. Emma is an international business and marketing coach and speaker and has worked with clients and delivered workshops and training all over the world. She helps clients to stand out, reach their ideal client and she's put many clients on a faster path to more money, by doubling and tripling their income. Emma has a new exciting Instagram programme that can be done online, in your own time www.emmaboylan.com/Instagram
What Tom Hanks can teach us about resilient careers
by Fiona Fennell. Fiona offers Career and Performance Coaching to STEM professionals and those working in highly-regulated sectors. She is an Organisational Behaviourist with a Masters' Degree in Innovation from the National Centre for Quality Management, the University of Limerick.She helps people to learn not what but how to think in order to work confidently and manage risk effectively, particularly in the face of uncertainty. Fiona applies ideas from systems theory, neurobiology and cognitive science to help teams solve complex problems and individuals achieve resilient careers.
Top 10 Tips For An Effective CV
by Collette Bryson. Collette Bryson established Engage Life Coaching two and a half years ago after a 20-year career as a solicitor.  For most of that time, her focus has been on career coaching and in particular career development, career transition and career change.  She has helped numerous people who are job seeking find their direction and regain the confidence to apply for, interview for and be offered the job they want.
Check out the full schedule for the Agenda Stage seminar talks that'll take place inside Leisurland's Events Centre on Saturday, 23rd April, 2022.
What Our Clients Say
It's been great, it's been very busy. We've had a lot of people coming over to our stand. We've already hired 5 people this morning. We want to get back to normal and this is a bit of normality for us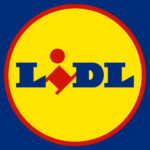 Lidl Ireland
We were absolutely thrilled with the way this morning went for us particularly because the footfall was extremely large. One of the main advantages is that while conducting these live interviews on site today, we actually made five offers of employment and all five offers of employment have been accepted so that's good from our point of view.
The process here at Jobs Expo relieved our recruitment department from a lot of work that would've had to be done next week. Also, I suppose it's a message to those out there who didn't take the trip down the road to the expo today, that there are live jobs to be got. People are hiring on the spot. it is certainly something we will look to be doing on a much regular basis in the near future.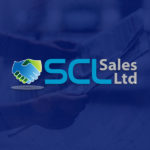 SCL Sales Ltd.
It's been quite busy, it really, really has. We have met some fantastic people with technical qualifications or technical experience and also individuals in business supportive roles such as finance and strategy.
Ethos Engineering
There's been a lot of really good candidates coming through. We're delighted about the number of people have come through. It's been very positive and everyone has been really happy with it. I think everyone is glad to meet face to face and have conversations
Eurofins
It's been brilliant, really good. There has been great interest in roles from Store Assistant jobs all the way to Management jobs. There's been a real diverse range of people coming through, which is very nice.
Aldi
Meet Employers Face-To-Face & Apply for Jobs
Chat directly with industry leading employers and recruiters from Ireland and abroad at our FREE careers fair. Apply for the latest jobs and discover great career opportunities in one day. Network with other professionals, industry specialists and like-minded people  Browse training programmes from numerous course providers across Ireland and beyond. Follow all the latest expo news and upcoming events right here on or website and socials channels.
Get Ticket
Live Seminars, Career Coaches & Connections.
Jobs Expo Ireland features a full day of topical seminars, talks, live Q&A sessions with employers and career experts, meaning attendees will be able to get new perspectives on all the latest industry trends and career opportunities been promoted at the event.
Key Features of Jobs Expo
Connecting jobseekers with industry leading employers under one roof in one day. The Jobs Expos allow recruiters and candidates meet face-to-face. Furthermore, the events feature a series of live seminars from businesses and professional speakers throughout the day on the Agenda Stage. The Career Clinic consists of certified Career Coaches and Guidance Counsellors offering free advice for jobseekers.
Features 1
Meet Employers
Meet with recruiters face-to-face. Find out more about career opportunities at their company and give them your CV.
Browse Jobs
Compare hundreds of jobs - that will be promoted by exhibitors and find the right one for you!
Personal Development
Challenge yourself by enrolling on a course and upskilling
Career Advice
Chat with professional Career Coaches about your career options, CV and interview skills.
Collect Materials
Request all the proper information you need from exhibitors so you can review after the event.
JOBS EXPO IS FREE TO ATTEND
REGISTER FOR YOUR TICKET TODAY
Questions About Jobs Expo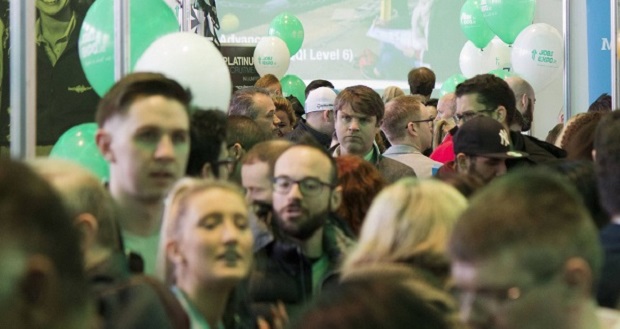 Jobs Expo events will take place on the following dates and locations in 2022:
Jobs Expo Dublin – 26th March (10am-4pm) at Croke Park
Jobs Expo Galway – 23rd April (10am-4pm) at Leisureland Events Centre
Jobs Expo Cork – 14th May (10am-4pm) at Cork City Hall
Jobs Expo Galway – 17th September (10am-4pm) at Leisureland Events Centre
Jobs Expo Dublin – 15th October (10am-4pm) at Croke Park
Jobs Expo Cork – 5th November (10am-4pm) at Cork City Hall
Virtual Education Expo is free to attend for all attendees.
You can send any enquiries through to info@jobsexpo.ie or call us on +353 1 531 1280.
Sign Up For Updates
Sign up for updates about Jobs Expo Dublin, Cork & Galway and we'll send all the information you need straight into your Inbox.
Our Sponsors