Jobs Expo Ireland
Ireland's Leading Jobs & Employment Fair returns!
Sponsored by Lidl Ireland
6th November 2021 (Galway)
20th November 2021 (Dublin)
Upcoming Careers Events
Jobs Expo is returning to Galway this autumn! Jobs Expo Galway will be held at Leisurelands' Event Centre on Saturday, 6th November(10am-4pm). Jobs Expo Galway is […]
Join Now
Jobs Expo is returning to Dublin this autumn! Jobs Expo Dublin will be held at the RDS Industries Hall (entrance off Anglesea Rd) on Saturday, 20th […]
Join Now
About Jobs Expo
Dublin, Cork & Galway
Welcome to Jobs Expo – Ireland's leading jobs and employment fairs. We run Ireland's leading jobs and recruitment fairs, taking place twice-yearly in Dublin, Cork and Galway. Our mission is to put skilled professionals directly in contact with leading employers from Ireland and abroad. Jobs Expo will return to Galway on Saturday, 6th November and to Dublin on Saturday, 20th November 2021. Both these events will be sponsored by Lidl.
 November, 2021
Jobs Expo Ireland
Jobs Expo returns to Galway on 6th November and Dublin on 20th November 2021.
Take a look at some footage from our last physical Jobs Expo event in Galway back in February 2020. As Covid-19 restrictions ease we hope to see jobseekers and employers meeting face-to-face later this year.
Meet Employers Face-To-Face & Apply for Jobs
Chat directly with industry leading employers and recruiters from Ireland and abroad at our FREE careers fair. Apply for the latest jobs and discover great career opportunities in one day. Network with other professionals, industry specialists and like-minded people  Browse training programmes from numerous course providers across Ireland and beyond. Follow all the latest expo news and upcoming events right here on or website and socials channels.
Get Ticket
Live Seminars, Career Coaches & Connections.
Jobs Expo Ireland features a full day of topical seminars, talks, live Q&A sessions with employers and career experts, meaning attendees will be able to get new perspectives on all the latest industry trends and career opportunities been promoted at the event.
Latest News
We are delighted to have the Teaching Council join Jobs Expo Galway. You can chat with their team, collect brochures and learn more about what they […]
Are you considering enroling on a course in 2022? GMIT have a huge range of options. Their admissions team will be available to chat and offer […]
Are you looking to advance you career in the medtech industry? Jobs Expo is delighted to announce that Cambus Medical will be exhibiting, as well as […]
Key Features of Jobs Expo
Connecting jobseekers with industry leading employers under one roof in one day. The Jobs Expos allow recruiters and candidates meet face-to-face. Furthermore, the events feature a series of live seminars from businesses and professional speakers throughout the day on the Agenda Stage. The Career Clinic consists of certified Career Coaches and Guidance Counsellors offering free advice for jobseekers.
Features 1
Meet Employers
Meet with recruiters face-to-face. Find out more about career opportunities at their company and give them your CV.
Browse Jobs
Compare hundreds of jobs - that will be promoted by exhibitors and find the right one for you!
Personal Development
Challenge yourself by enrolling on a course and upskilling
Career Advice
Chat with professional Career Coaches about your career options, CV and interview skills.
Collect Materials
Request all the proper information you need from exhibitors so you can review after the event.
JOBS EXPO IS FREE TO ATTEND
REGISTER FOR YOUR TICKET TODAY
Our Speakers
Jobs Expo returns to Galway and Dublin in autumn 2021. In addition to a diverse line-up of companies looking to recruit, there will be a series of live seminars on the Agenda Stage. Check out our guest speakers for these events.
Questions About Jobs Expo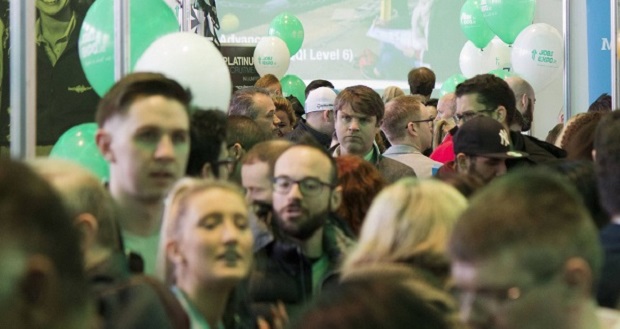 There are two upcoming events. Jobs Expo Galway will take place on Saturday, 6th November 2021 at Salthill's Leisureland's Event Centre. Jobs Expo Dublin will take place on Saturday, 20th November 2021 at the RDS. Both events will run from 10am to 4pm.
Virtual Education Expo is free to attend for all attendees.
You can send any enquiries through to info@jobsexpo.ie or call us on +353 1 531 1280.
Sign Up For Updates
Sign up for updates about Jobs Expo Dublin, Cork & Galway and we'll send all the information you need straight into your Inbox.
What Our Clients Say
We had such a great day at Jobs Expo in Croke Park this year. We spoke to a huge amount of potential candidates. It was a great way to engage directly and explain more about who we are as a business and what opportunities we have planned in the coming years. We can't wait for next year's events.

Laura Clarke
Talent Acquisition at Grafton Merchanting
The talent that's here covers everything – languages, engineers, finance people . . . It's a great credit to Jobs Expo. I think it's a great service

Nicola O'Connell
Talent Acquisition at Alere
All our feedback is good and especially considering you helped us to become involved so late in the day and it all went so smoothly. All in all, a very positive experience.
Danielle Hergarty
Organisational Development and Training Lead | Poppulo
Jobs Expo has been enlightening with the quality of candidates that have come through. Through the day we've had excellent candidates, really well educated, knowing what questions to ask. It's a great forum for bringing like-minded people together.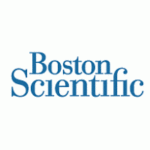 John Hardiman
Head of Recruitment | Boston Scientific
It's been fantastic. A really high calibre of candidates. We've definitely spoken to a lot of people we feel would be suitable us. We're very happy with the response from Jobs Expo.
Rena Fitzgerald
Senior Talent Acquisition Specialist | VW Ireland