Are you searching for a new job, but are unsure about what direction to take? Servisource Workforce Solutions have career opportunities across a wide range of sectors. Their recruitment team will be exhibiting at Jobs Expo Galway and will be able to help you find the best job that suits you. Register today and meet them between 10am and 4pm at Leisureland Events Centre on 6th November. And if you're from Dublin you can meet them at the RDS on 20th November between 10am and 4pm.
About Servisource
Servisource is a leading provider of high quality and innovative recruitment and managed solutions. They have job opportunities across several sector specialities. Furthermore, they have a dedicated cross functionally trained recruitment team, with expertise in the recruitment of Healthcare, Homecare, Business Support and Construction and Manufacturing.
The benefits of the team to you are their 24hour, 7 day a week apply online form, through their recruit island platform. They have an Automated Candidate Journey, limiting paper-based submission and speeding up the application process. A team of 18 recruiters driving applications through to activation.
Servisource have permanent and temporary roles available, offering you the best of both worlds, they have competitive salaries, subsidise mandatory training and have a referral scheme. They have multiple opportunities and benefits, apply toady to find out more.
We're delighted to announce that iRadio's Michaela Hayes will present Jobs Expo TV, live from Jobs Expo Galway at Leisureland Events Centre on Saturday, 6th November (10am-4pm). Michaela will broadcast via Facebook Live, Youtube and Jobsexpo.ie from the event, speaking to employers, speakers and career coaches.
iRadio has 227,000 daily listeners and broadcasts to the West & North of Ireland including Galway and is aimed at 20-44 year olds in the region.
Join us on the day by registering for your free ticket by clicking here. 
Are you trying to figure our what direction you want to take on your career journey? Are you eager to evaluate yourself and your skills and see where you can improve? Life Coach, Dolores Andrew, will be available to lend some sound advice at Jobs Expo's Career Clinic. Furthermore, Dolores will be giving her seminar, Developing a Mindset to Overcome Anxiety & Stress, on the Agenda Stage at 2:30pm. Jobs Expo Galway will be ope from 10am until 4pm at Leisureland Events Centre. You can now register for FREE ADMISSION here.
About Dolores Andrew
Dolores Andrew is a 2021 All-Star Accredited Lifestyle Leader in Holistic Life Coaching.
Her personal coaching sessions and Corporate Training Wellness programmes are tailored to her client's unique requirements.
Dolores' expertise is in supporting people break through their personal barriers and reach their full potential whatever that means to them.  She supports them to reassess their values; effectively navigate their emotions and live their lives in alignment with their authentic selves.
She has also published 2 children's books and has developed a Children's Empowerment Programme to support children navigate their emotions.
You can find more details about Dolores and her services on her website here.
In addition to the diverse range of employers exhibiting at Jobs Expo Galway, there will be a great line-up of Career Coaches and speakers throughout the day. Frank Hynes will be offering career guidance at the Career Clinic from 10am until 4pm. Furthermore, he will be giving his seminar, What We Want From Our Career, at 10:30am on the Agenda Stage. Chat with Frank at Leisureland Events Centre on Saturday, 6th November. Get FREE ADMISSION to Jobs Expo by registering today right here.
About Frank
Frank Hynes is the founder and CEO of a business called JobChanger
Through JobChanger Frank helps people find work they truly love and are passionate about. The first step is figuring out what you want from your career, would love to do and will be good at. The next step is to get that job or set up in self-employment.
Frank works with people from all career areas who want to change their current work situation.  Clients include people currently in work but who are looking for something more inspiring and rewarding where they feel their contribution is truly valued.
Frank spent 28 years working in the public sector changing roles many times. He is highly trained in numerous areas including a Master's degree and a number of Graduate Diplomas including Leadership Development.
He spent several years figuring out what he wanted to do.  He now will show you how to figure this out for yourself literally in a matter of weeks by following a proven step by step process.
Frank also set up a business called "Fresh Pastures" helping farmers and their families cope with the challenges they face and creating space to live fulfilled lives.
He is married to Teresa and has 4 children.
Check out the business website jobchanger.ie
Frank can be contacted by e-mail info@jobchanger.ie or by phone (087)2832761.
Jobs Expo returns to Galway on Saturday, 6th November, between 10am and 4pm. The event will be held art Leisureland Events Centre. In addition, to the line-up of companies looking to hire, this free careers fair will also be host to a great selection of guest speakers. Deirdre Mulhern will be giving her talk Everything You Wanted To Know About Changing Careers, But Were Too Afraid To Ask at 12:00pm on our Agenda Stage. Don't forget to register for FREE ADMISSION right here.
About Deirdre
Deirdre Mulhern is career coach and founder of DM Career Conversations. She has a huge passion and drive for all things careers, professional development and employee & workplace psychology.
DM Career Conversations provide highly bespoke career coaching, guidance, and soft skills training to our clients, designed specifically to meet their unique career needs and requirements.
DM Career Conversations have helped so many people in the last few months on their career journey! Get in touch with them today. They are available to chat with online!
Follow Deirdre Mulhern
Follow her on Instagram or visit her website here.
Are you an experienced professional eager to progress in your career? Eurofins will be exhibiting, as well as recruiting, at Jobs Expo Galway on 6th November. This careers fair will be held at Leisureland Events Centre in Salthill between 10am and 4pm. You can register for your FREE TICKETS today right here.
About Eurofins Professional Scientific Services Ireland
Eurofins Scientific is an international life sciences company, providing a unique range of analytical testing services to clients across multiple industries. The company's aim is to make life and the environment safer, healthier and more sustainable. From the food you eat, to the water you drink, to the medicines you rely on, Eurofins works with the biggest companies in the world to ensure the products they supply are safe, their ingredients are authentic and labelling is accurate. Eurofins believes it is a global leader in food, environmental, pharmaceutical and cosmetics products testing and in agroscience CRO services. It is also one of the global independent market leaders in certain testing and laboratory services for genomics, discovery pharmacology, forensics, CDMO, advanced material sciences and in the support of clinical studies.

PSS is the award winning service model where Eurofins provide and manage scientific services directly within the clients' facilities, mainly within the pharmaceutical sector. It is a global service offering and it has been managing services through this model since 2002.
The programme places full-time analysts, technicians, scientists and technical support personnel managed by Eurofins directly at the client facility to provide long term staffing needs while maintaining the same services, expertise and cGMP compliance available at the Eurofins facility. This award-winning programme offers excellent career opportunities for people who have a proven track recording in combining excellent technical ability with first class interpersonal and communication skills
Eurofins are currently looking for experienced professionals to join the teams within the Professional Scientific Services Division (PSS), located in multiple client sites throughout Ireland. Furthermore, there's interesting opportunities within a truly global company, with long term career prospects in a truly exciting and expanding industry.
Are you looking for a career in the catering and hospitality industry? Compass Ireland have a diverse range of job openings and their recruitment team will be exhibiting at both our Galway and Dublin careers fairs this autumn. Jobs Expo Galway will take place on Saturday, 6th November at Leisureland's Event Centre. In addition, Jobs Expo Dublin will take place on Saturday, 20th November at the RDS. Both events will be from 10am until 4pm and are both free to attend. You just need to register for your ticket right here.
JOIN THE COMPASS IRELAND FAMILY
At Compass Ireland, they're united by their passion for quality food and exceptional service, in addition to their overarching belief that they can make every day better for customers and clients by bringing workplaces to life with catering solutions that count.
If you share the same values, you may be the perfect fit for a career at Compass Ireland. They're always looking to expand the team with like-minded people who care, and they're proud to offer plenty of exciting opportunities and reward schemes to say thank you to their people across the country.
BRINGING EXTRAORDINARY FOOD EXPERIENCES TO IRELAND
They're not just any catering services company. They're Compass Ireland, the people behind the most inspired and rewarding food experiences in the country. Compass bring environments to life with dining solutions that count, making every meal more memorable and every day more meaningful.
From keeping workforces in Galway refreshed with full-scale office catering solutions, to cooking up an electric atmosphere at the greatest hospitality venues in Dublin, they go far beyond the plate to deliver outstanding food services each and every day. It's just what they do.
MORE THAN JUST FOOD
When you join the Compass Ireland family, you'll play an integral role in creating meaningful food experiences for clients and customers. Whether you're cooking up fresh new flavours in the kitchen, serving coffee to busy office employees, or ensuring customers have a sparkling clean dining area to refresh between shifts, you'll deliver on the Compass promise to make food work for clients.
In return, you'll enjoy varied roles with tailored training programmes, bespoke development plans, and plenty of recognition for your hard work and dedication.
DRIVEN BY INDIVIDUALITY
Furthermore. Compass are committed to cultivating workplaces where their people feel appreciated, welcome and inspired, every day. They're not looking for another cog in the machine, but talented individuals whose personality and fresh ideas have a chance to shine through.
Their food experiences aren't built on one-size-fits-all solutions, and neither are their teams. They celebrate diversity and inclusivity, and proudly work alongside talented individuals from all backgrounds as an equal opportunity's employer.
WHAT CAN WE OFFER YOU?
Diverse & Inclusive work environment – they are dedicated to ensuring that every member of their team enjoys equal opportunities to achieve their full potential
REWARD & RECOGNITION
They are always looking for ways to show the Compass Ireland family how much they're appreciated, with schemes and perks that work for them.
LEARNING & DEVELOPMENT
Compass are committed to providing rewarding opportunities for employees to develop careers, achieve their full potential, and make a difference.
A TEAM YOU CAN TRUST
They pride themselves on delivering the highest quality food services to clients and customers, and consistently go the extra mile to improve and adapt how they do so. As part of the Compass Ireland family, you'll thrive in a role where you can make a difference.
You will work in dynamic environments alongside highly skilled individuals who empower you to go further. If you're searching for your next job opportunity in a market-leading company that truly invests in its people, then they want to hear from you. Every day, 1500 members of the Compass Ireland family collaborate to make workplaces brighter for customers and clients. Ready to join?
Compass are presently recruiting full & part-time roles across all areas of the business.
Chefs of all levels from commis to head chef
Customer service assistants
Receptionists
Event staff full time and casual
Hospitality assistants
Baristas
Kitchen Porters
Cleaning Operatives
Cleaning Supervisors
We are delighted to have Ethos Engineering on board at our upcoming Jobs Expo Galway and Jobs Expo Dublin events. Looking to progress in your career as an engineer? Speak with their recruitment team and learn more about the opportunities and benefits they have to offer. Our Galway careers fair will be at Leisureland Events Centre on 6th November. Jobs Expo will then go to the RDS in Dublin on 20th November. Register for FREE ADMISSION right here.
About Ethos Engineering
Irish owned and managed, Ethos is the largest Mechanical & Electrical consultancy in Ireland and one of Europe's leading experts in Data Centre Design, Urbanism, Regional, Sustainability, Digital Services (Smart Buildings) and Global Tech working in the residential, commercial, micro-electronic, healthcare, hi-tech and pharma sectors, at home and abroad,
With an HQ in Dublin, a regional office in Galway and work sites throughout the continent, the award-winning firm employs more than 110 staff, including 100 engineers plus technical staff. In addition, Ethos EMEA design work is supported and localised by its presence in 13 EMEA countries through its membership of the First Q network of 3,000 MEP engineers
The firm was established in 2005 and currently holds the title of Engineering Firm of the Year, 2020, the business has recently announced "Going for Growth" its four year expansion plan for EMEA and global.
We are delighted to have the Teaching Council join Jobs Expo Galway. You can chat with their team, collect brochures and learn more about what they offer between 10am and 4pm at Leisureland Events Centre on 6th November. Don't forget to register to get FREE ADMISSION.
About the Teaching Council
Have you ever thought of becoming a teacher?
If so, you're in the right place. The Teaching Council can provide you with all the information you need to make the right decision. Before you undertake a teaching qualification, it is important that you are sure it is the correct one for you. The Council can guide you on the right path to becoming a teacher in Ireland.
The Teaching Council is the professional standards body for the teaching profession in Ireland, which promotes and regulates professional standards in teaching. It acts in the interests of the public good while upholding and enhancing standards in the teaching profession.
Are you considering enroling on a course in 2022? GMIT have a huge range of options. Their admissions team will be available to chat and offer further guidance on 6th November at Leisureland Events Centre. Jobs Expo Galway is a FREE EVENT and open to the public between 10am and 4pm. All you need to do is register right here.
INTRODUCTION
Founded in 1972, GMIT is a multi-campus, multi-discipline, multi-award-winning institute serving a diverse student body of approximately 7,000 students. Their student-centred learning initiatives are available across all five campuses which are spread out over counties Galway and Mayo in the west of Ireland.
POSTGRADUATE STUDY
Pursuing postgraduate study at GMIT will allow you to deepen your knowledge and hone your skills, complement your undergraduate degree, or change career direction. Their courses combine the most up-to-date, research and industry-informed theory with the essential practical skills you'll need to get ahead. Furthermore, GMIT work closely with industry partners and agencies to ensure that the skills and courses they offer are industry-relevant, and align with employment opportunities, helping you achieve your education and career potential. Their collaboration with local, national and international organisations provides opportunities for you to learn from industry leaders. Many of their academics come from well-established careers in their respective industries too, bringing years of experience into their teaching.
Research programmes are also available with GMIT having research strengths in the areas of marine and freshwater science, biomedical engineering, and energy for the built environment.
FUNDED COURSES
Under the Springboard+ initiative, they also offer courses which are either fully funded or heavily subsidised. These courses tend to be in STEM disciplines and are focused on areas of skills shortages and emerging technologies. GMIT invite you to view the exciting range of funded courses available at GMIT here: https://www.gmit.ie/general/springboard-2021
CAMPSUS FACILITIES & SERVICES
At GMIT, they offer a comprehensive range of supports and services to learners, providing access to full-time Counsellors, Chaplains, a Careers Office, an Access and Disability Office and a Student Health Unit. The Students' Union Office also provides an accommodation service for all GMIT campuses.
WORKING TOWARD A TECHNOLOGICAL UNIVERSITY
Their vision at GMIT is to provide students with a transformative university experience, empowering graduates to fully contribute to the social, economic, and cultural betterment of society. This is appropriate now more than ever in the context of their ambition to become a Technological University with their consortium partners Institute of Technology Sligo and Letterkenny Institute of Technology. Their graduates have an excellent track record in obtaining employment and are highly sought after by employers due to the nature of the applied learning they facilitate during your time at GMIT. Over 90% of their graduates are in employment or further study nine months after graduating.
The new Technological University (TU) for the West and North-West of Ireland will be one of the largest multi-campus universities on the island,bringing together students, enterprise and communities and will be a leader in the provision of access to Higher Education by offering programmes from pre-degree to doctoral level on campus, online or as remote learning. It will provide research-informed teaching and access to emerging technologies for all learners.
Are you looking to advance you career in the medtech industry? Jobs Expo is delighted to announce that Cambus Medical will be exhibiting, as well as recruiting at our Galway careers fair. You can meet their team and apply for their roles on Saturday 6th November at Leisureland's Events Centre. Register today to get FREE ADMISSION to this event between 10am and 4pm.
Who are Cambus Medical?
As a Joint Venture Partner with Freudenberg Medical, Cambus Medical is a medical technology company focused on developing, designing and manufacturing both sophisticated and niche critical components for minimally invasive medical devices used in diagnostic and therapeutic interventions.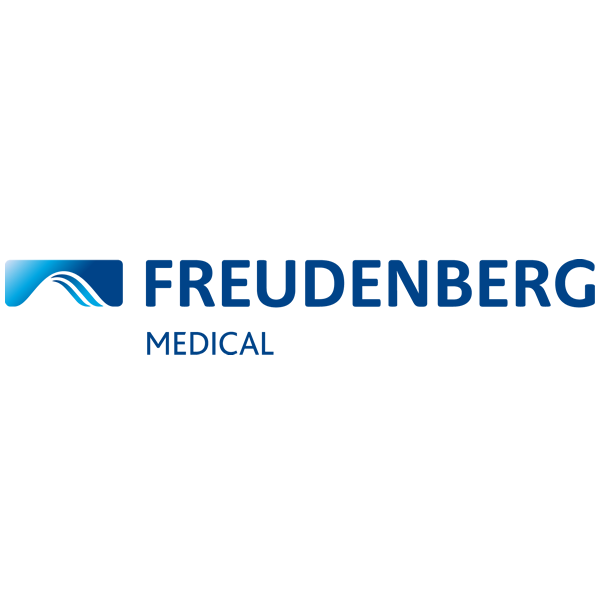 Based in Spiddal Co, Galway, Cambus Medical specialise in the development and manufacture of technologically advanced Hypotubes and Micro-Component solutions. At Cambus Medical, their people are an integral part of the company's success to date. Therefore, they invest heavily to ensure employees have the resources and tools to complete their work to the highest standard.
Furthermore, Cambus Medical encourages all staff to develop new skills and increase their industry related knowledge. If you want a challenging and rewarding career, why not consider joining them!
We are very excited to have our proud sponsors, Lidl Ireland, exhibit at our upcoming careers fairs. You will be able to speak with their recruitment team and apply for their latest jobs at our two Jobs Expo events this November. Jobs Expo Galway will take place on Saturday, 6th November at Leisureland's Events Centre. Jobs Expo Dublin will be held at the RDS on Saturday, 20th November. Both events will be from 10am until 4pm and are both FREE ADMISSION. Register today to secure your ticket right here.
About Lidl Ireland
Lidl burst onto the Irish grocery market in the summer of 2000.  Since then, the organisation has opened over 210 stores across the island of Ireland. They have changed the face of shopping for the better with top quality products made available at the lowest possible prices.
Back story
The very first Lidl store opened in Ludwigshafen in 1973. Since then, the company has expanded throughout Europe. They now operate in over 32 countries, with more than 310,000 employees. As a result, they currently have the largest network of discount grocery retailers in Europe.
Lidl Ireland employs over 5000 employees nationwide. Furthermore, they employ people in various capacities, from a variety of different backgrounds and with different levels of expertise.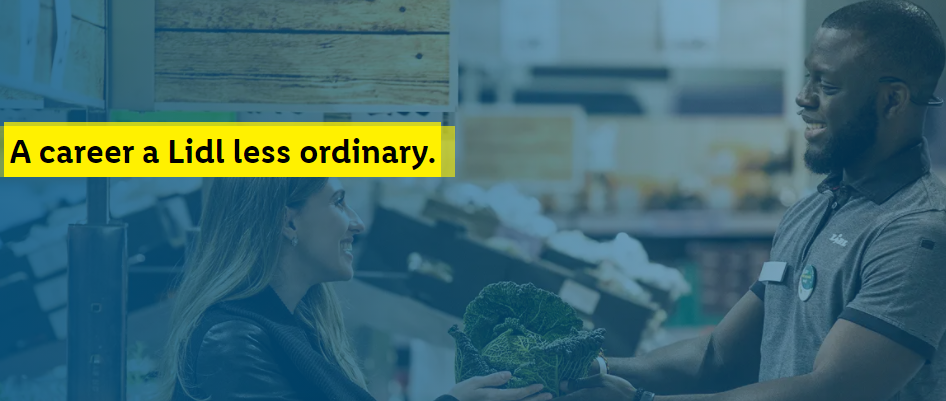 Training and Development
Lidl is serious about the career development of their employees. Many of their managers have successfully advanced in their careers, from entry level to managerial positions. All employees receive training and support to reach their full potential and to progress within the company.
Graduate
Lidl is offering an exciting 18-month programme which consists of several modules that will give graduates a full understanding of their business. Whilst on the programme they will receive a bespoke training plan designed around their career path and current skills. They spend some time in stores and warehouses to gain a thorough understanding of the key business areas before entering their chosen department. The programme gives them the opportunity to enjoy both personal and professional development through on-the-job training and a blended learning approach.
Corporate Social Responsibility
Lidl contribute positively to the communities in which they operate. They work with over 200 local suppliers and actively engage in communities across Ireland through charity partnerships, donation programmes and LGFA sponsorship. Alongside their community initiatives, they are also committed to protecting the environment and they also encourage their employees to do so as well.