Broadcaster Ruth Scott will compere the Agenda Stage seminar talks at tomorrow's Jobs Expo Dublin at the RDS' Industries Hall.
About Ruth Scott
Ruth is well known as a broadcaster with Radio Nova and, formerly, RTE 2FM. Ruth has been invited to MC and chair panel-discussions at many events including Dublin Chamber series of Momentum events, Websummit, award ceremonies for Foroige, National Adult Literacy Agency, the GALAs Irelands LGBT+ awards and many events for International Womens Day. Ruth also works in the voice over industry and most recently has added wedding celebrant to her credentials. She is also a TV presenter who fills in on the Elaine Show on Virgin Media TV.
The Agenda Stage
Ruth will moderate the day of talks and webinars that'll be delivered by employers, educators and career coaches. The Agenda Stage will feature a diverse range of talks suitable for jobseekers and career professionals. The topics that will be discussed will be:
How Tech Has Changed The World Of Work: Addressing The Tech Skill-Gap
Brand Yourself, Brand New Career: How to Start with LinkedIn
Top 10 Tips For An Effective CV
A Working Adventure - Activity Camps in UK & France
Digital/Intelligent Buildings and Upcoming Roles
Making a Difference: Working for the Fingal County Council
Where are the jobs in tech and how do I get one?
What we want from our career
Career opportunities in the Irish Defence Forces
Developing a Mindset to Overcome Anxiety & Stress
Centralised Recruitment Team and what it can offer to potential candidates
Registration to Jobs Expo Dublin is free - register for your free ticket by clicking here. 
Professional engineering and environmental consultancy firm Nicholas O'Dwyer will be exhibiting at the Jobs Expo Dublin tomorrow at the RDS. Click here to register your free place for this event, which is taking place between 10am and 4pm tomorrow inside the Industries Hall.
Why work for Nicholas O'Dwyer?
Nicholas O'Dwyer Ltd is one of the most respected Consulting Engineering practices in Ireland today, providing water engineering, environmental engineering and civil and structural engineering services to public and private sector clients alike.
The context for the work they do is infrastructure. Infrastructure has always been used to transform nature to meet the goals of human societies. The delivery of excellent infrastructure assets - working with nature to meet the goals of human societies - is a global need. The major challenges ahead are those of providing infrastructure for an increased world population and, while doing that, of maintaining a sustainable environment in the face of climate change.
This is an Irish based company with worldwide ambition. They are committed to be the best partner in solving, in a sustainable way, the wide range of exciting and challenging problems the provision and management of assets presents. Their service delivery is results focused and is based on the direct involvement of their senior management team who respond to client requirements and adapt the service to meet these requirements. In everything they do, this company strives to innovate so that they deliver client outcomes smarter, better and faster. 

Are you looking for a new career, but not quite sure what direction to take? Fingal County Council can help you on your journey. Their team will be available to chat and take your CV at Jobs Expo Dublin this Saturday. Pre-register to get FREE ACCESS to the RDS' Hall 4 between 10am and 4pm this Saturday.
About Fingal County Council
Fingal County Council is the third biggest local authority in Ireland and its 1,500 employees work every day to make Fingal the best place in Ireland to live, work, visit and do business in.
The Council, which will have a budget of €300m in 2022 and a three-year Capital Programme of €784m, has 165 different positions at various levels across a wide range of careers.
These include:
Engineers
Planners
Administrators
System Analysts
Solicitors
Scientists
Librarians
Social Workers
Sports Officers
There are always opportunities available with one of the most dynamic public sector organisations in Ireland and every position offers a chance to make a difference to the youngest and fastest growing population in Ireland.
Available jobs are always advertised on www.careers.fingal.ie where you can register to receive job alerts.
Fingal County Council staff will be available at Jobs Expo in the RDS on 20 November to talk about their experiences of working for an organisation that was named as Council of the Year by Chambers Ireland in 2016 and 2019. The Council's Media and Communications Manager, Gerry McDermott, will be on the Jobs Expo Agenda Stage at 1pm to talk about working for Fingal County Council gives its employees the chance to make a difference every day.
Local Government is the sector of the public service that is closest to the public and is responsible for delivering many of the day to day services used by citizens including public roads and footpaths, parks and open spaces, housing, planning and libraries. Fingal County Council offers over 380 different services to the public and is continuously looking for innovate ways and talented people to deliver them.
As well as offering the opportunity to make a difference, Fingal County Council also offers excellent benefits to its employees which includes providing ongoing learning and development opportunities so you can develop to your full potential. A comprehensive list of benefits is available at www.fingal.ie/careers-fingal-county-council
Jobs Expo Dublin is only a few days away and it is shaping up to be a great event with a diverse range of employers exhibiting and recruiting for new roles at their company. Furthermore, jobseekers can attend the Career Clinic to receive CV evaluations, interview tips and general career advice. Attendees can also watch live seminars from the Agenda Stage. These talks will be moderated by broadcaster, Ruth Scott.
Collette Bryson is a professional career coach, who will be lending her expertise, as well as giving a live talk, Top 10 Tips For An Effective CV, at 11:30am. Don't forget to pre-register for your FREE TICKET today right here.
About Collette
Collette Bryson holds a Diploma in Life and Executive Coaching from Positive Success Group and a Certificate in Career Coaching from Irish Lifecoach Institute.  She came to coaching following a career in general legal practice spanning 20 years where she covered a wide variety of practice areas.  She is also a qualified mediator.
Collette established Engage Life Coaching, having made the decision (with the help of coaching) to step away from the legal profession.  She has a keen interest in career coaching; particularly in career changes.
She volunteers as a career coach at Jobcare, coaching unemployed people, has also facilitated their Jobnet course and has been a guest speaker with them on the topic of "Effective CV Production". She has also volunteered at Intreo Job Fair and Future Sparks Festival for the last 2 years.
 Collette is a strong believer in the natural potential of others and the power of positive thinking and strives to help others reach their goals.
Contact Collette at collette@engagelifecoaching.com engagelifecoaching.com orhttps://www.linkedin.com/in/collette-bryson/
Follow Engage Life Coaching on Facebook https://www.facebook.com/engagelifecoaching/ or Instagramhttps://www.instagram.com/engagelifecoaching/
We are very excited to have Valeo join our diverse line-up of employers exhibiting at Jobs Expo Dublin this Saturday. They are Area Sponsors in the RDS' Industries Hall at this live careers event. You can talk with their team, learn more about their latest roles and hand in your CV. Jobs Expo will be held at the RDS between 10am and 4pm. Register for FREE ADMISSION right here.
Who are Valeo?
A global leader in the automotive industry, Valeo offers a large number of job opportunities that are as diverse as they are rewarding. Whether you are a new graduate, an experienced manager or looking for an internship, they invite you to apply if you wish to start or develop your career with them.
At Valeo, they strive to create a workplace based on ethics, transparency, empowerment, professionalism and teamwork. Their employees and their well-being are at the heart of their operations and they believe in creating respectful and inclusive workplaces founded on these values.
Valeo's recruitment process is based on several steps, from pre-selection and interviews to onboarding once hired, and is specific to each country.
Our latest exhibitors are excited to be expanding the A-techSYN team. Find them this Saturday inside the RDS' Hall 4 between 10am and 4pm. Pre-register for FREE ACCESS here.
If you are interested in developing and building the next generation of UAV's (unmanned aerial vehicle) working with Avionics,robotics, electronics, and software Development come and visit them at their stand at the JobsExpo in th e RDS where we will be displaying our CGT50 VTOL UAV.  Visit their website www.a-techsyn.com or follow them on LinkedIN.  They have several job opportunities available to join their teams in Shannon and Galway.
About A-techSYN
A-techSYN Ltd (Advanced Technologies with Synergy) is an all-in-one solution provider for Unmanned Aviation Systems (UAS) based in Shannon, Ireland.  A-techSYNs' products consist of proprietary UAS solutions including field proven LALE Vertical Take-offand Landing (VTOL) fixed wing UAVs and mid to high speed Target Drones.
A-techSYN is vertically integrated and does not only develop and manufacture UAS, Autopilot and key electronic components, but also trains operators and mechanics, provides MRO and even flight services to customers. Internally developed IP, Easy and quick integration of new equipment to the platforms, integration of systems with existing infrastructure, customization of the UAS products to customer requirements and low cost of ownership are some of the key differentiators of A-techSYN as an independent and highly flexible Company.
As of 2020, A-techSYN is in the process of global expansion, forming a global marketing, resale training and MRO network with offices in EU Countries but also in the UK, Australia, Africa, Canada, USA, and South America. Products are already being used by defence, law enforcement, intelligence and civil customers on a daily basis.
A-techSYN's flagship is a leading VTOL UAV - the CGT50- with superior and bespoke underlying technology. The product is in the LALE segment and has high payload capacity (5Kg) and long endurance (6 hours). The Systems are well known for the low cost of ownership powered by the high rate (%80) of in-House IP.
We're excited to announce that KLA Ireland have joined Jobs Expo Dublin. Their recruitment team will be available to chat and take your CV between 10am and 4pm this Saturday inside RDS' Industries Hall. Register today to get your FREE TICKET right here.
Service Engineer Opportunities in Ireland & Europe
Do you want to work on some of the most complex and groundbreaking technologies in a dynamic environment with good career opportunities, if so, KLA are searching for Service Engineers to join our site and installation teams in Ireland and Europe.
KLA, a global organisation employing over 10,000 people worldwide! They are the "secret sauce" to the yield management success of semiconductors. Their customers manufacture an semiconductor chips for a huge variety of applications; 5G, IoT, automotive, computers, servers, phones, games consoles – If you have an electronic device, chances are the chips inside have been quality approved multiple times during manufacturing by their products! That's a lot of devices and even more chips! Increasing demand for chips means the semiconductor business is growing and KLA are an essential part of this growth with all semiconductor manufacturers worldwide.
Their service engineers help to maintain their systems at optimum performance, using an extensive network of system authorities worldwide they work as a diverse team to continually meet and exceed their customer's needs.
Their Installation engineers are a critical part of their new product deployment projects while traveling to some of the most advanced factories in the world they work in multicultural teams to meet project commitments.
KLA offers an exciting and multinational environment at the forefront of high-technology and a highly competitive package. As a global organisation the KLA family allows you to build a career within and avail of a variety of opportunities across their technologies and factories around the globe. Joining KLA could be one of the best decisions you will ever make!
What are they looking for?
Technical degree/diploma in engineering, mechanical, electrical, electronic engineering or equivalent work experience.
2-3 years semiconductor industry work experience is a bonus.
Panel of proficiency in optical, mechanic, electronic, lithography, metrology, and laser technology – is preferable but not necessary.
Good level technical & analytical skills, ability to understand and solve problems in software and electronic, optic, mechanical, electro-mechanical or electro-optical systems.
Knowledge of computer theory, operating systems i.e. MS Windows.
Good interpersonal/communication skills.
Available to travel internationally.
As an Equal Opportunity Employer. All applicants will be considered for employment without regard to age, race, color, religion, sex, sexual orientation, gender identity, national origin, protected veteran status, disability, or any other characteristics protected by applicable law.
If interested, please send your CV to jobsIreland@kla.com with Jobs Expo in subject line.
Jobs Expo Dublin will be running our Career Clinic all day at the RDS. Get FREE career advice, CV and interview tips from professional career coaches. Professional Career Coach, Hanna Walter will be offering guidance at the Clinic and giving her talk, Brand Yourself, Brand New Career: How to Start with LinkedIn at 11:00am on the Agenda Stage inside the Industries Hall. Register for free tickets here.
About Hanna
Hanna Walter, BA (Hons)in Business, is a certified Career and Business Coach. She is the founder of her "Inspiring Coaching" business and an event organizer.
Her focus and mission is helping people discover their true potential. She offers advice that individuals can use to develop themselves and their career path. Hanna works with those who're starting their own business or wish to explore the possibility of finding a new or more meaningful career.
Hanna came to Ireland and knew immediately that she had to start her professional life from the very beginning. Furthermore, she understands what a career change means and realises the importance of satisfaction in our work.  Hanna believes that utilising our talents, strengths, and experiences we can reach our true potential.
Hanna can help you to discover Yourself and your Personal Brand. As a result, you can stand out from the crowd and develop your confidence and overall, give you a sense of fulfillment.
Hanna can be contacted by e-mail info@inspiringcoaching.ie  or phone no. 0857519933
Are you looking for a new career? Eager to progress in a rewarding job? Peninsula Group will be available to chat with jobseekers at our live careers fair on 20th November a the RDS. Jobs Expo Dublin will be open to the public from 10am until 4pm inside the Industries Hall. Register for your FREE TICKET today right here.
About Peninsula Group
Peninsula Business Services is Ireland's leading provider of HR, employment law and health & safety services and more recently, they have continued to expand successfully into the EAP and HR and H&S Information Systems markets launching our own cloud-based, online tools known as hronline and Business Safe online. Established in Ireland since 1997, they have thousands of businesses who have already integrated Peninsula to work as part of their HR and Health & Safety departments.
Peninsula employs 1,000 people across Ireland, Australia and the UK. They have offices in Dublin, Cork and Belfast. Their sheer size ensures that they can attract, and retain, the very best people from the HR, Health & Safety and Legal Services industries to come and work for Peninsula. They have over 100,000 clients worldwide and their growth and development over the last 30 years has been constant and consistent and their ambitious plans for the future in Ireland, UK, Canada and Australia are very exciting.
Current vacancy list:
HR Consultant (Cork/Dublin)
An exciting opportunity has arisen to work as a HR Consultant within the Employment Consultancy team. This team are responsible for the drafting and updating of client HR documentation but are also key to the onboarding of new clients to our various products and services and and interview.
Employment Law Consultant (Belfast/Cork/Dublin)
The ideal candidate would have HR/Employment Law experience, qualifications or both. Management experience would also be advantageous. The role would entail providing support to our clients across a wide range of Employment Law Queries.
Health & Safety Advisor (Dublin/Belfast)
We are looking for an enthusiastic, motivated and hardworking H&S Advisor who will be responsible for providing H&S advice and documentation to clients, to actively own cases to resolution, building rapport and relationships with clients on each interaction. The ideal candidate will be highly organised with excellent attention to detail. You will need to have the ability to work under pressure and keep a level head whilst being able to use your initiative and follow instructions within a busy office environment.
Digital Marketing and PR Executive
The ideal candidate will have hands on experience in a target driven environment where multi-tasking is a must. You will promote activity across a variety of marketing channels for the largest company in the Group, Peninsula and its sister company Graphite HRM and position each business as the market leaders in providing HR, employment law, and health & safety support services to SMEs in the Ireland.
The Claims Consultant will be responsible for reviewing tribunal papers to identify core issues and determine whether such claims are covered under the relevant protection product.  The Claims Consultant will be responsible for preparing and managing all associated reports and corresponding with clients as regards cover status.  The Claims Consultant will oversee and update the reserves as appropriate, working closely with the Litigation team in monitoring the progress of claims and ensuring prompt settlement, when required.
Quality Assurance Officer
The Quality Assurance Officer will be responsible analysing the full sales process to ensure sales procedures are complaint, assess the BDM's for quality & compliance standards. Oversee quality assessment processes for sales and service calls, implement and monitor compliance controls, including spot checks of websites, correspondences, processes etc…  Work closely with the Group Data Protection, Compliance Manager and Directors.
Business Sales Executive (Dublin/Cork/Belfast)
Outbound B2B calling
Internal Sales Recruiter (Dublin / Manchester)
Assisting in the recruitment of sales and service roles across Ireland
Sales Retention Executive (Dublin/Field)
Retaining existing clients, through contract renewal process, either office based or field based
Business Development Manager (Belfast , Cork/Waterford & Galway)
Proactive sourcing of new business across a regional area
Are you eager to advance in your career? See what Quickway have to offer at Jobs Expo Dublin. Their recruitment team will be available to chat and take your CV from 10am until 4pm at the RDS on 20th November. Don't forget to register and bring your Covid-Cert to access the FREE EVENT.
Grow With Quickway
With the recent reopening of the Australian international border, a buoyant construction market, and a shortage of skilled talent throughout much of Australia, Quickway are offering an opportunity and life experience to the next generation of ambitious young Irish construction professionals – an opportunity which its founders,senior managers, and many staff at all levels over the past decade and a half have availed of. Australia provides an experience rich in lifestyle,culture, climate, and career opportunities in a healthy and safe setting. Quickway are seeking to recruit some of the talented individuals who will be required to deliver major transport and utilities infrastructure projects over the coming years and decades.
Established 15 years ago, Quickway has been involved in the delivery of major infrastructure works throughout most of Australia's states and territories. Projects undertaken have grown in size and complexity from subcontracting to main contracting directly with Australian Authorities on multi-million dollar projects. Their ideal project is when they draw upon multiple core capabilities – from road and bridge construction, mixed utilities (including water, wastewater, electrical, and communications infrastructure), concrete structures, rail, tunnel works, and traffic management – to provide an integrated solution.
To help the business continue to grow and prosper, Quickway are seeking to partner with skilled construction professionals who are pursuing a rewarding career in a challenging and diverse industry, within a company which has become a trusted contractor with a solid reputation for delivering complex projects from concept to completion.Renowned for capability, people and culture, Quickway are proactive problem solvers and results focused.
They have opportunities throughout their business, in both project delivery and business support roles, including:
• Project Managers
• Project Engineers
• Site Engineers
• Graduate Engineers
• Project Administrators
• Community Liaison
• Site Supervisors
• Formwork Carpenters
• Steel-Fixers
• Concreters
• Plant Operators
• Heavy Vehicle Drivers
• Skilled Labourers
• Traffic Controllers
• Estimators / Quantity Surveyors
• Contract Managers
• Contract Administrators
• Finance Professionals
• Health and Safety Professionals
• Environmental Professionals
• Quality Professionals
With a projected New South Wales civil construction pipeline(encompassing roads & bridges, rail, and other non-mining civil works) of more than $25bn per year in 2023 and 2024, and between $22bn and $25bn per year between 2025 and 2030, and significant civil construction forecasts in other states and territories, there has never been a better time to take advantage of what they as a company, and Australia as a country, has on offer.
In seeking to partner with skilled and talented professionals, they aim to provide rewarding career opportunities, and in doing so help provide Australia with the workforce required to deliver on its future infrastructure ambitions. Furthermore, they particularly welcome applications from recent graduates to join their graduate program, and equally from females wishing to develop their skills and grow their careers in what has traditionally been a male-dominated industry.
The Jobs Expo takes place between 10am and 4pm on Saturday 20th November 2021, at the RDS, Ballsbridge, Dublin 4. This is a ticketed event (free of charge), and tickets can be obtained right here.
To learn more about Quickways story, history, what they do, and what they can offer you, visit www.quickway.com.au or come talk to their team at their booth inside the Industries Hall on the 20th.
We are delighted to have Sam Dennigan & Company exhibit at our upcoming jobs fair. You can chat with their recruitment team about their latest career opportunities and hand in your CV on 20th November at the RDS. Register today for your FREE TICKET and arrive between 10am and 4pm to access the event in the Industries Hall. Please make sure to bring your Covid-Cert and wear a mask when inside.
About Sam Dennigan & Company
The seeds of Sam Dennigan and Company were sown in 1976 when the founder, Samuel Laurence Dennigan, began trading in ware and seed potatoes from Oldtown in north County Dublin. Three generations of family-run business has seen them grow to become a thriving international company of 500 people, all driven to provide the best service imaginable for their customers.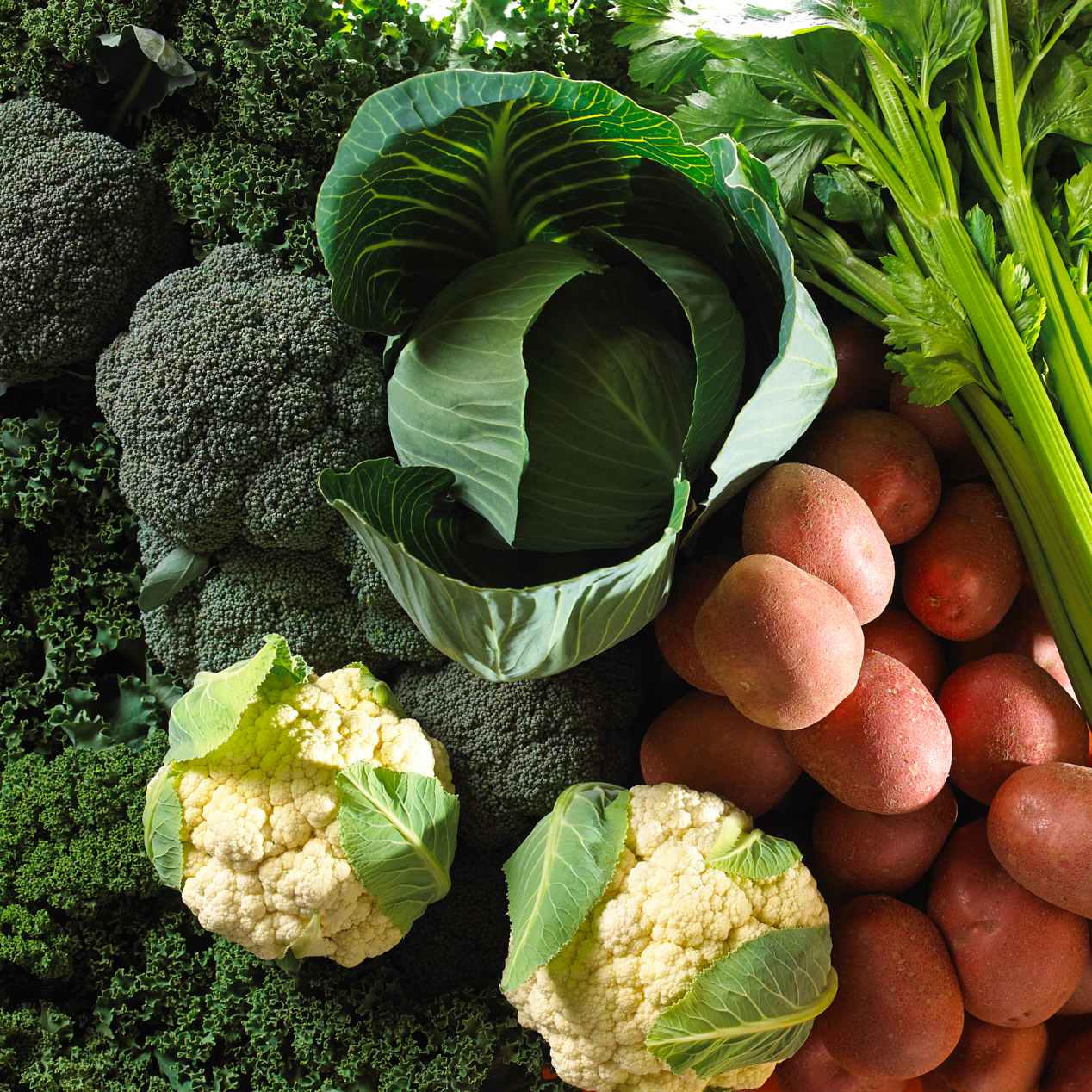 While today they may handle the widest possible range of fresh produce from around the globe, they remain fully committed to the core values that got them to where they are - tradition, loyalty and hands-on experience at every level of the business. Furthermore, they believe those are the things that can't be compromised, even as they continue to adapt to the changing world and move forward together.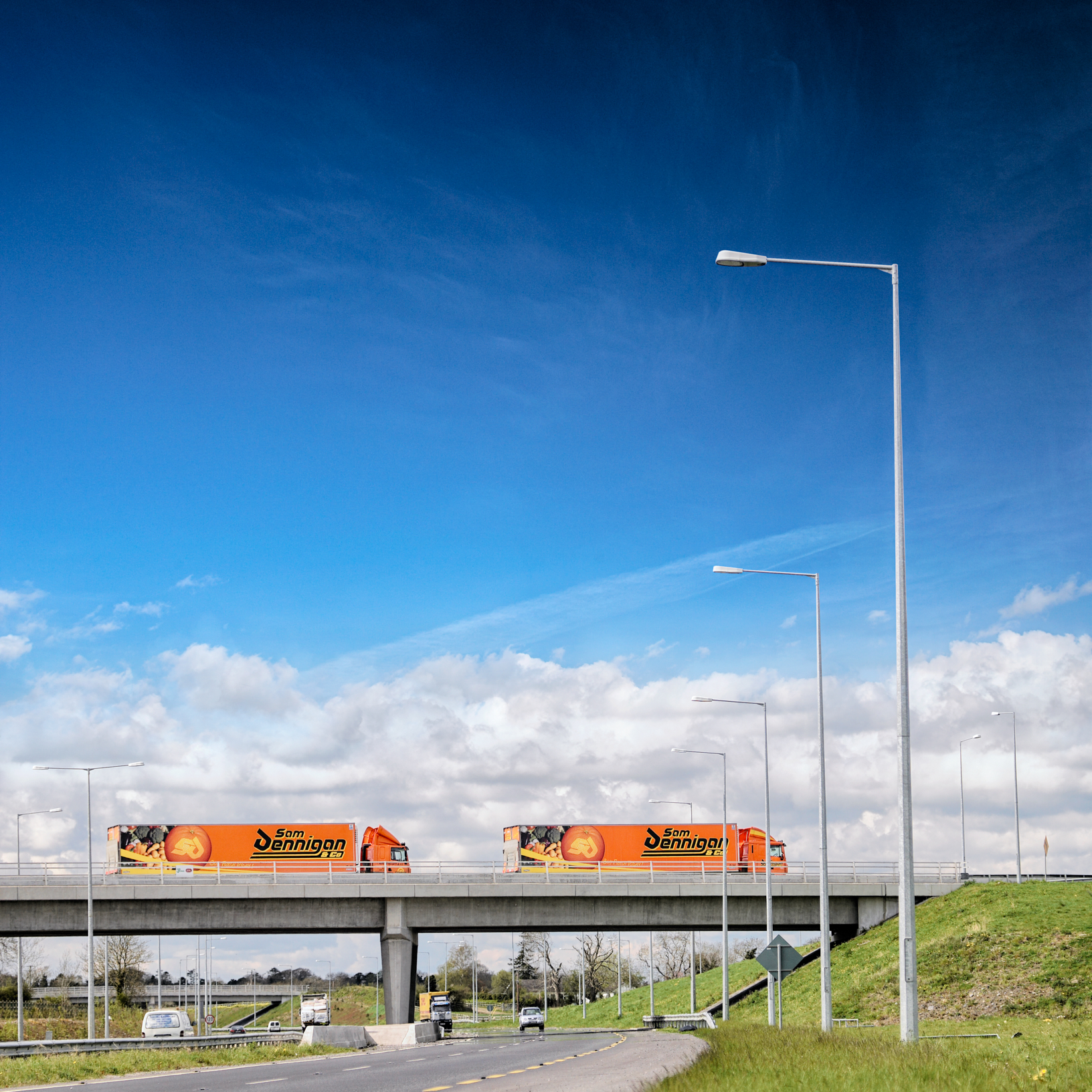 Are you looking to advance in your career within the manufacturing sector? Chat with SK biotek at Jobs Expo Dublin. Their recruitment team will be available to talk and take CVs from 10am until 4pm at the RDS on 20th November. Register for FREE TICKETS here.
Who are SK biotek?
SK biotek Ireland Limited, an SK pharmteco company, is a contract development and manufacturing organization with almost 60 years of active pharmaceutical ingredients manufacturing experience.
SK pharmteco is the single market-facing team comprised of SK biotek, AMPAC Fine Chemicals, AMPAC Analytical, and Yposkesi. Creating substantial market synergies in the API CDMO space by combining highly complementary assets and expertise this union enables us to provide the highest-quality services to our customers.
SK pharmteco is a wholly owned subsidiary of the South Korean conglomerate SK, a global leader in energy, chemicals and information technology; it is the cornerstone of SK Inc. growth strategy.
Their global operations include 7 cGMP manufacturing and development facilities across the US, Korea, Ireland and France. Furthermore, they operate dedicated analytical services facilities.
SK biotek Ireland, based in Swords, Co. Dublin, has almost 300 associates on campus, comprising of scientists, chemists, engineers, quality professionals carrying out research, development, manufacturing and marketing roles. Their mission is to 'make what matters', from grams to tonnes.
The Swords Campus has led the way in the development, scale-up and commercial manufacture of highly potent active pharmaceuticals ingredients (APIs) and chemical intermediates for almost 60 years. With exceptional technical capabilities, people and technology they have made some of the world's most important medicines, and continue to do so. For further information on how they 'make what matters' can be found at https://vimeo.com/skpharmteco