We are delighted to have Pat Finnerty on board with us at Jobs Expo Cork. Pat is a Psychological Coach and will be available to offer guidance at the Career Clinic on 14th May at Cork's City Hall. You chat with Pat anytime between 10am and 4pm in the Concert Hall. Furthermore, Pat will be giving his talk, What's the difference between a job and a career?, at 2pm on the Agenda Stage. Register today and get FREE ADMISSION to this in person careers fair.
Personal & professional development planning
Find out what you really should be doing in your career. There are techniques, exercises and tests based on Big 5 personality inventory, positive psychology and some reflective writing helping you create a personal vision and Mission statement from which you can begin the next chapter of your life.
Pat Finnerty is a psychological coach whose aim is to help people find fulfilment in their careers and all other aspects of their lives, by focusing on their personalities and interests. Pat graduated in Hotel Management in 1998. Since then, he has carved out a successful career in Hospitality, Retail, sales and is also a business owner. He has developed business acumen and has gathered a wealth of experience in team leadership and management. He believes in approaching transformation from an empathetic standpoint and is comfortable making connections in the boardroom or the outhouse.
His interest in personal and professional development stems from his interpersonal observations throughout his own career and personal life. This prompted him to pursue his interest in people and led him to follow academic study as a mature student. He now holds qualifications in Psychology, Innovation, Creativity & Entrepreneurship and Training design, delivery & evaluation. His Areas of specialist interest are in Positive Psychology, Personality Psychology and Neuroscience.
Pat's methodology is ideally suited to guiding people in the right direction in beginning their careers, finding meaning in their current careers, seeking advancement, changing job/career or returning to the workplace.
Contact
Links
We are very excited to have NetApp exhibit on the 14th May at Jobs Expo Cork.. Their recruitment team will be available to chat and take CVs between 10am and 4pm inside Cork's City Hall. Register for your FREE TICKET right here.
About NetApp
In a world full of generalists, NetApp is a specialist. They're focused on one thing: helping businesses get the most out of their data. NetApp brings the enterprise-grade data services customers rely on into the cloud, and the simple flexibility of cloud into the data center. Their industry-leading solutions work across diverse customer environments and the world's biggest public clouds.
As a cloud-led, data-centric software company, only NetApp can help customers build their unique data fabrics, simplify and connect their clouds, and securely deliver the right data, services and applications to the right people—anytime, anywhere.
Above all, they're forward-thinking technology people with heart, which is why they hire talent with vision and passion. Ideally, they spot opportunities that others in their industry miss. And it pays off. Companies that know about cloud technology, for example, come to them first for advice and partnership.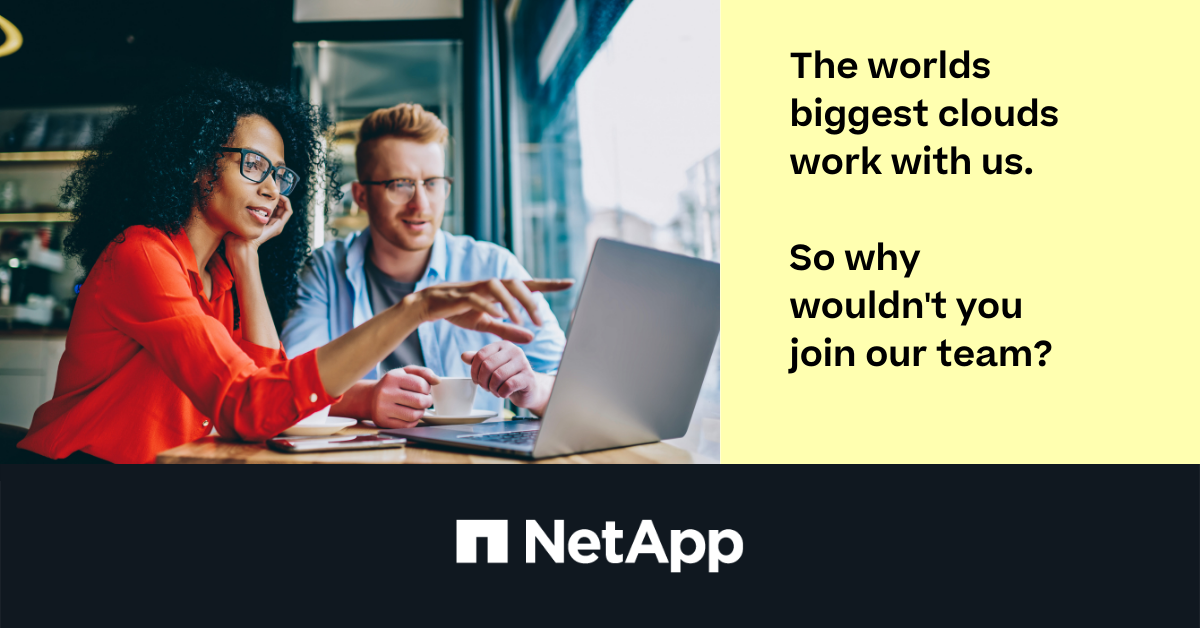 They also have a history of making their own rules — in a good way. That's because they approach every challenge with fresh eyes. As a result, you'll find no cookie cutters in their kit, but they do like cookies. Customers say they push the limits above and beyond what they thought could ever be possible. NetApp are proud of that. It's a testament to their diversity, openness, and collaboration.
They believe diversity, inclusion, and belonging lead to more innovation, better access to talent, and improved business outcomes. Their strategies are intended to increase the demographic and cognitive diversity of their employee population, promote a culture of inclusion—and to leverage that diversity to achieve business results.
If you run toward knowledge and problem-solving, chat with NetApp at Jobs Expo Cork!
Are you eager to upskill and pave your career path? Kerry College will be exhibiting at Cork City Hall on Saturday, 14th May. You can chat with their team about the great opportunities and facilities the college has. Study the course that'll help shape your future. Don't forget to register to get your FREE TICKET to Jobs Expo Cork.
About Kerry College
Kerry College is Ireland's first and only integrated provider of Further Education and Training. They offer clear routes to employment, third level and apprenticeship. With five campuses to choose from and up to 180 courses across the board, there is something for everybody.
Prospective learners/students may follow their chosen Further Education and Training course at one of their five campus locations:
Clash Road Campus– offers 50 courses for progression and employment in a variety of fields of learning. The Clash Road Campus has a long and storied history of achievement in further education and training in County Kerry. Located on the Killarney side of Tralee town at Clash Road, just beyond the railway gates – 40 full-time courses for progression and employment are based here. The new Kerry College of Beauty is also located on this campus.
Denny Street Campus– a new addition to Tralee Town Centre, all social care and nursing programmes are delivered here. Kerry College's new town centre campus is located in a striking Georgian building on Denny Street – Tralee's most elegant thoroughfare. It bears the name of Edward Denny who was granted the town by Queen Elizabeth some years after a local revolt which resulted in Tralee and its Great Castle razed to the ground. Denny Street itself was completed in 1826 on the site of the Castle.
Listowel Campus– a key further education and training hub for North Kerry. It is home to a range of courses for progression and employment. Listowel – heritage town, market town and literary hub of North Kerry, has a long history dating back to the 14th century. Home to the Fitzmaurice clan, the town was built around Listowel Castle, St. John's Church and its Market Square.
Monavalley Campus– offers 80 courses for progression and employment. All Kerry based Phase 2 apprenticeships are run at this campus. The Monavalley Campus is known to generations of people from Kerry and beyond for its excellence in apprenticeship and skills training which goes back to the founding of AnCo in the 1960s.
Killorglin Campus – Located at Cappanalea just outside Killorglin. Programmes offered here focus on personal and professional development through the medium of adventure sports where students develop their hidden talents and skills. They use adventure education and outdoor / wilderness experiences to enhance the learning outcomes.
Study, learn, explore and unlock your potential with instructors, teachers, tutors and support staff that keep you focused, on-track and happy.
Kerry College. Life. Changing.
Are you in search of a new job in Fermoy, Co. Cork? ABEC will be recruiting for new talent to join their team at Jobs Expo Cork. You can hand in your CV and chat with them about the roles they're hiring for between 10am and 4pm at our careers fair on 14th May. This FREE EVENT will take place at Cork City Hall. Tickets are available right here.
About ABEC
Founded by Jack Wilson in 1974, ABEC has been a leader in delivering integrated process solutions and services for manufacturing in the biopharmaceutical industry. A majority of the world's pharmaceutical and biotech companies are ABEC customers with many of today's leading therapies manufactured by processes and equipment engineered, manufactured, installed and serviced by ABEC. ABEC's unique value is based on long experience, complete in-house capabilities, a customized, flexible approach, and long-term credibility. Whether adding capacity or improving existing facilities ABEC's turn-key solutions and support services reduce overall cost and time to market while delivering maximum productivity.
Why work at ABEC?
ABEC provides the best of both worlds; the spirit of a premiere independent products and services company rooted in a growing industry. In everything they do, they work to deliver the highest quality products and services to enable our customers' success while operating in accordance to our
Corporate Values:
INTEGRITY In all that they say and do.
CREDIBILITY In making and meeting commitments.
KNOWLEDGE LEADERSHIP In all aspects of their business.
RESPONSIVENESS & FLEXIBILITY In meeting the customers' needs.
LONG-TERM PARTNERSHIPS With customers, suppliers and one another.
Employment opportunities
Are you up for the challenge and ready to join an organization that is leading the industry with innovative biopharmaceutical technology? Explore the wide variety of current employment opportunities and discover how you can contribute to their culture of innovation.
ABEC offers employees an attractive benefits package, competitive compensation, holiday and vacation time, on-the-job training, tuition reimbursement and company sponsored events for employees and their families.
GLOBAL LOCATIONS
• Bethlehem, PA, USA
• Springfield, MO, USA
• Fermoy, Co. Cork, Ireland
• Kells, Co. Meath, Ireland
• Shanghai, China
ABEC is a growing global organization and frequently posts new employment opportunities.
Add abec.com to your favorites and check in often.
We are very excited to have CapEnglish join our careers fair this spring. Their team will be available to chat on 14th May at Cork City Hall. Register today to get your FREE TICKET.
ONCE UPON A TIME - CAPENGLISH
Like all great stories, that of CapEnglish begins with a meeting: that of three friends, students on the benches of the ESC Amiens of the Sup de Co group. In 2009, still students, they presented an innovative concept which offers the teaching of English to children from 3 to 11 years old, directly in private schools.
Their idea was simple: mastering English is an essential asset and childhood is a time when learning can be done with maximum efficiency and pleasure.
Building on the success of this student project, they then developed their concept and created CapEnglish with the primary audience being schools, children and parents. Offering children, extracurricular workshops and school lessons all over France, CapEnglish has helped develop the taste and desire to learn English. CapEnglish has won over children as well as their parents and school principals. Their secret:an appropriate pedagogical approach as well as a teaching system that makes everyone's life easier.
By optimizing the practical conditions of teaching, both in terms of timetables and funding, CapEnglish then developed by adapting its innovative approach to adult education. Today it offers individuals, employees and groups education based on a high-performance method that relies on exchange, the expertise of trainers and the practical application of knowledge in each area of ​​activity.
The Values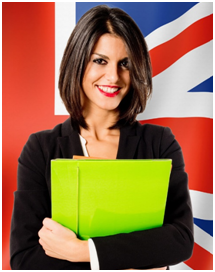 Offering training throughout France, CapEnglish has developed original teaching methods for children and adults.
Originally, noting that the English level of French students remains one of the lowest in Europe, CapEnglish wanted to facilitate the teaching of the youngest, from the "petit" section to CM2, then to college, by offering workshops and lessons directly in schools, either through fun extra-curricular workshops, or through school lessons, or extra-curricular activities, in internships and outdoor centres.
Action Games, nursery rhymes, Role Plays, manual activities, written materials and homework… The workshops and lessons deploy a learning framework that arouses interest and makes maximum use of the child's cognitive abilities.
Subsequently, CapEnglish deployed this approach, adapting it to the needs of adults and employees. Employees, business leaders or individuals can quickly acquire the level of English they need, and this in optimized practical conditions.
Fun and Innovative Pedagogy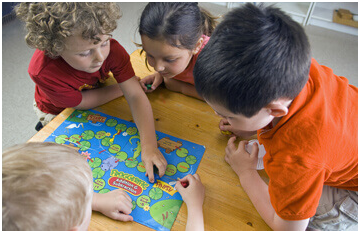 CapEnglish has developed a method of teaching English suitable for children aged 3 to 11 and also for middle school children. 
Two complementary programs meet the requirements of schools, parents and children: school workshops, offered during school hours and fun workshops (extracurricular), in the evening, on Wednesday afternoons or during meal breaks. Internships and workshops in outdoor centers (outside school) complete these programs which allow an optimum awakening of the child to the English language.
For learning English to take place in the best conditions, it is essential that the first contact goes well. The child must not see the English workshops as a constraint. This is why CapEnglish offers to teach English in a fun way, orally with the sounds and words of a living language.
In addition to simplifying learning with original and adapted English teaching, CapEnglish offers innovative teaching methods that trigger the pleasure of learning. They thus allow the acquisition of knowledge and practices that the child will benefit from throughout their life.
In addition to the diverse range of employers exhibiting at Jobs Expo Galway, there will be a great line-up of Career Coaches and speakers throughout the day. Frank Hynes will be offering career guidance at the Career Clinic from 10am until 4pm. Furthermore, he will be giving his seminar, Returning to Work or Changing Careers: The key skills and qualities employers are looking for, at 10:30am on the Agenda Stage. Chat with Frank at Leisureland Events Centre on Saturday, 23rd April. Get FREE ADMISSION to Jobs Expo by registering today right here.
About Frank
Frank Hynes is the founder and CEO of a business called JobChanger
Through JobChanger Frank helps people find work they truly love and are passionate about. The first step is figuring out what you want from your career, would love to do and will be good at. The next step is to get that job or set up in self-employment.
Frank works with people from all career areas who want to change their current work situation.  Clients include people currently in work but who are looking for something more inspiring and rewarding where they feel their contribution is truly valued.
Frank spent 28 years working in the public sector changing roles many times. He is highly trained in numerous areas including a Master's degree and a number of Graduate Diplomas including Leadership Development.
He spent several years figuring out what he wanted to do.  He now will show you how to figure this out for yourself literally in a matter of weeks by following a proven step by step process.
Frank also set up a business called "Fresh Pastures" helping farmers and their families cope with the challenges they face and creating space to live fulfilled lives.
He is married to Teresa and has 4 children.
Check out the business website jobchanger.ie
Frank can be contacted by e-mail info@jobchanger.ie or by phone (087)2832761.
We are delighted to have Comfort Keepers exhibit at Jobs Expo Galway. Their team will be available to take CVs and chat about their current vacancies at Leisureland's Events Centre this Saturday. Just visit their stand between 10am and 4pm. Don't forget to register for FREE ADMISSION here.
What Comfort Keepers do
Every person has an inner spark. It's something age and illness cannot take away. At Comfort Keepers, they go above and beyond through their expert at home care services to nurture clients' unique qualities and bring about a sense of hope, connectedness, purpose, and most importantly, joy.
They nurture their employees to grow to be the best that they can be and provide plenty of opportunities for internal progression and promotion. The company culture provides a positive and progressive space for each employee to feel like a valued member of the Comfort Keepers team.
National Recognition
Comfort Keepers Ireland has come 46th on the Sunday Independent's list of the 150 Best Employers in Ireland.
On top of this, in the healthcare category, Comfort Keepers was voted the 5th best employer in Ireland.
They are looking for caring people who are enthusiastic about making a positive difference in people's lives to join their team.
Benefits include:
Direct employment with competitive hourly rates of pay
Flexible working hours around your schedule
Guaranteed hours with permanent contracts available
Payroll twice per month
Free uniform, PPE, and Garda vetting
Travel expenses between client visits covered
Employee discounts including health, life, and car insurance
Knowing at the end of the day that you have cared for people is incredible. However, they understand the impact that care work can have on you too.
How they support you and recognise your achievements:
On-call Support Team 24/7
Free Employee Assistance Program for you and your family
Wellness Program
Work-life balance
Carer of the Month Recognition Awards
CK Annual Recognition Awards
Training and progression:
Free Level 5 QQI qualifications
'Earn as you Learn' Program
Career progression opportunities
Regular refresher training and mentoring
Educational support
Responsibilities
Making a positive difference and enhancing the clients' daily lives
Supporting various tasks such as personal care, meal preparation, and housekeeping
Supporting social interactions and activities, protecting against loneliness and isolation
Nua Healthcare is one of Ireland's leading care home providers.  They offer residential, homecare, day and community outreach services to adults and children with complex support requirements. The company takes pride in offering the very best in all aspects of care. Their residential services combine state-of-the-art facilities with beautiful outdoor settings, while their day care programmes are tailored to encompass a wide variety of stimulating and enjoyable activities. Their team has a wealth of experience in supporting individuals with a range of needs including autism, intellectual disabilities, chronic mental health problems, brain injuries and challenging behaviour.
We're delighted to announce that iRadio's Michaela Hayes will present Jobs Expo TV, live from Jobs Expo Galway at Leisureland's Events Centre this Saturday (10am-4pm). Michaela will broadcast via Facebook Live, Youtube and Jobsexpo.ie from the event, speaking to employers, speakers and career coaches.
Join us on the day by registering for your free ticket by clicking here. 
We are excited to announce that Clearview Coaching Group's, Anna Marie Brosi will be offering guidance for jobseekers and professionals at our Career Clinic at Leisureland's Events Centre on 23rd April. Don't forget to register to get FREE ADMISSION into Jobs Expo from 10am until 4pm in the main hall. Furthermore, Anna Marie will be giving her live talk, Positive Psychology at Work, at 11am on the Agenda Stage.
About Anna Marie Brosi – Career Coach Clearview Coaching Group
Working as a Career, Performance & Mindset Coach with Clearview Coaching Group Anna Marie empowers professionals to connect with their unique skillset, strengths, values, resilience and optimism to maximise opportunities for career growth, transition and management.Anna Marie brings a wealth of experience from her background in industry, psychotherapy and education to her Coaching Practice.

Background:
Anna Marie's career began in the world of multinational and indigenous Irish businesses in the Pharmaceutical, Medical Device, Chemical Manufacturing and Food Biotech industries in the UK and Irish marketplace.  After several years she left to pursue her passion in developing people by training as a Psychotherapist and Hypnotherapist and as a Primary school teacher. To further develop her professional and personal skillset she completed an MSc. in Positive Psychology and Coaching Psychology.
Coaching Approach:
Today Anna Marie uses her experience and evidence-based practices from Positive Psychology, Coaching Psychology and Career Coaching to support others on their professional and personal journey.  Using this skillset develops her client's ability to not only create their best career but also develops their own style of mental toughness, grit and resilience to successfully manage their career development.  Anna Marie works intuitively and decisively with her clients in the coaching space to navigate successfully the 21st century workplace achieving exceptional outcomes in their lives.  By engaging wholeheartedly with the coaching process, her clients develop the skills, strategies and mindset that work best for them to get the results they want in their professional life.
Relevant Qualifications:
​Anna Marie has an MSc in Positive Psychology and Coaching Psychology (University of East London) a Higher Diploma in Education (Primary Teaching), an Advanced Diploma in Psychotherapy and Hypnotherapy (Institute of Clinical Hypnotherapy & Psychotherapy) and a BSc (Hons) in Quality Assurance. She has graduate membership of the British Psychological Society (MBPsS) and is a member of the Division of Coaching Psychology (DoCP).  She is an accredited EMCC coach at Practitioner level, an accredited Team Emotional Intelligence Survey Practitioner, a Positive Psychology Practitioner and an accredited Mental Health First Aider (Ireland).
Anna Marie specialises in the following areas
Career Strategy/Career Path Development/ Career Transition Coaching -
Post redundancy Coaching
Career Dissatisfaction /Career Change Coaching
Interview Coaching
C.V /Cloud CV - Redesign Coaching
Career Performance Coaching /Executive Coaching
Career Resilience and Wellbeing development Coaching
Professional Branding/LinkedIn and Your Job Search
Job-Hunting & Back to Work Coaching
Ready to create your best career and enjoy the process?
Contact details for Anna Marie:
annamarie@clearviewcoachgroup.com | Mobile: 086 8331339 |
Anna Marie Brosi LinkedIn - www.linkedin.com/in/anna-marie-brosi-a9667813a
Clearview Coaching Group, 12 Merrion Square, Dublin 2. Ph – 01 6316035
Jobs Expo Galway is only a few days away. In addition to the wide range of employers available to chat and take CVs, there will be a series of live seminars that'll be presented by our guest speakers on the Agenda Stage. We are delighted to announce that Fionnuala Corbett will be compère for the day, introducing the speakers and covering Q&A.
About Fionnuala Corbett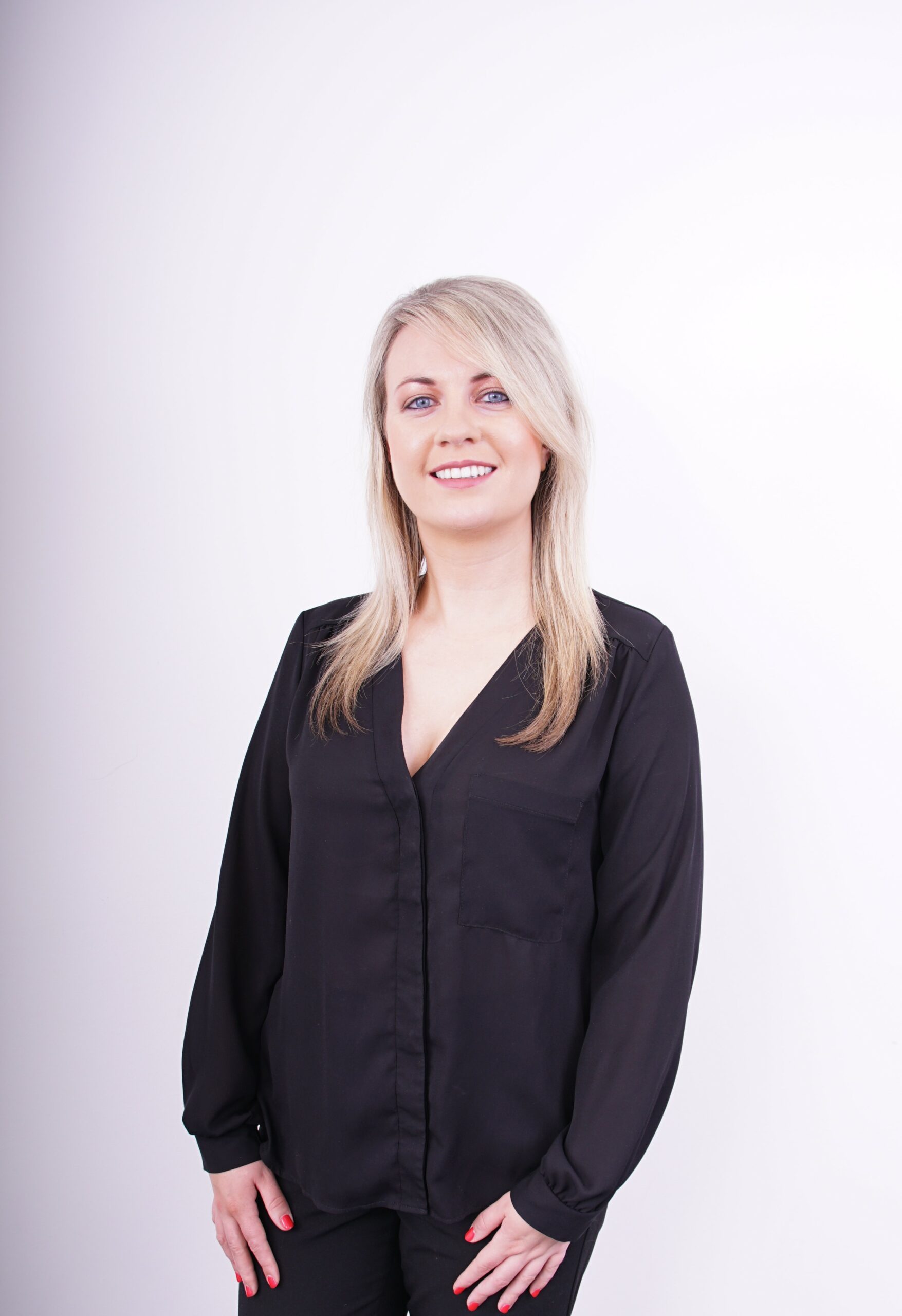 Fionnuala is an IMRO award-winning broadcast journalist, currently Head of News at iRadio and co-presenter of iRadio in the Afternoon. As well as delivering news and current affairs content, and co-presenting, she has produced a number of documentaries throughout her ten years in the industry. She is also a part-time third-level instructor at NUI Galway, educating and training undergraduate and postgraduate students. She is excited to be taking on the role of compere at this year's Jobs Expo in Galway and looking forward to hearing more from all the fantastic contributors on the day.
We are delighted to have the Teaching Council join Jobs Expo Galway. You can chat with their team, collect brochures and learn more about what they offer between 10am and 4pm at Leisureland Events Centre on 23rd April. Don't forget to register to get FREE ADMISSION.
About the Teaching Council
Have you ever thought of becoming a teacher?
If so, you're in the right place. The Teaching Council can provide you with all the information you need to make the right decision. Before you undertake a teaching qualification, it is important that you are sure it is the correct one for you. The Council can guide you on the right path to becoming a teacher in Ireland.
The Teaching Council is the professional standards body for the teaching profession in Ireland, which promotes and regulates professional standards in teaching. It acts in the interests of the public good while upholding and enhancing standards in the teaching profession.