The first major jobs fair since the Covid pandemic returns to City Hall this coming Saturday.
Jobs Expo Cork will open the doors of City Hall at 10am on Saturday morning featuring almost 40 of Ireland's largest employers, seeking to recruit new staff in Munster. In what is now described as "an employees' market" post-Covid, Jobs Expo Cork will bring employers, a day of talks and seminars and career advice - all free of charge - for a full day on Saturday.
The leading employers from Ireland and abroad
Employers on the day will include: Johnson & Johnson, Stryker, Remitly, Wisetek, Logic 360 Group, Recruit.ie, National Ambulance Service, Eurofins, HSE Cork Kerry Community Healthcare, Servisource, ABEC, eir Ireland, Irish Defence Forces, Irish Prison Service, NetApp, Bausch & Lomb, Clearstream, HCL Technologies, Aramark, Peninsula Group, Nua Healthcare, Kerry College, CapEnglish, Innopharma Education and many more!
Live talks on the day will include:
• Returning to Work or Changing Careers: The key skills and qualities employers are looking for
• "Am I in the Wrong job?"
• How Data and Analytics Influence the Interview Process
• What's the difference between a job and a career?
• How to Become a Health Care Support Assistant in Home Support Cork & Kerry
• Management Administration and Support Career Opportunities
• Nursing & Therapy Career Opportunities
• Viva La France – Teaching in France with CapEnglish
• CPM Ireland - Inspiring and influencing human behaviour
• Introduction to STS and the opportunities available at STS in Cork
• Introduction & Growth of Remitly in Cork
• Who is NetApp? Hear about how NetApp supports our employees to grow and thrive through hybrid work
FREE career guidance from our team of professional career coaches:
Attendees can avail of free guidance at the Career Clinic, where there will be one-on-one CV, job seeking and career advice from professional career guidance counsellors. The Career Clinic is perfect for attendees looking for one on one advice and will also offer the opportunity to meet with professional development coaches who can help candidates with crucial issues such as interview skills, CV presentation and changing career direction.
What can you expect at Jobs Expo Cork?
• Employers actively recruiting for hundreds of jobs at home and abroad
• Specialised recruiters dedicated to jobs in particular industries
• The Career Clinic offering one-on-one CV, job seeking and career advice from professional career guidance counsellors
• Live seminars featuring important and topical issues by a range of industry experts on the Agenda Stage.
It is the first time that Jobs Expo has come to Cork since November 2019 and event organisers are looking forward to returning to the great atmosphere of live events. Jobs Expo Cork will provide job seekers with real opportunities to find new employment.
Jobs Expo is the leading jobs and careers event in Ireland and is free-of-charge to the public, taking place twice-yearly in Cork, Galway and Dublin. Jobs Expo is run by Careers Unlimited, an online and events company, and organised by Recruit.ie. Attendees can register for FREE ADMISSION to all exhibitor booths, the Career Clinic and live seminars from 10am until 4pm at Cork City Hall on 14th May.
Jobseekers can register for free admission by visiting www.jobsexpo.ie
It's only a few days until Cork City Hall opens its doors for Jobs Expo. Are you looking for a new job? Eager to advance in your career? Would you like to have your CV evaluated and receive professional advice from career coaches? Jobs Expo Cork can help you on your career path. This event will be held at Cork City Hall on Saturday, 14th May (10am-4pm). You can register for your FREE TICKET today!
Date: Saturday, 14th May, 2022
Time: 10am – 4pm
Location: Cork City Hall
More information:
Kevin Branigan, Event Director
Email: kevin@careers.ie
Phone: 087 2679047
We are delighted to have Nua Healthcare exhibit at our careers fair again. Their recruitment team will be available to chat and take your CV between 10am and 4pm inside Cork's City Hall this Saturday. Don't forget to register to get FREE ADMISSION.
Nua Healthcare is one of Ireland's leading care home providers.  They offer residential, homecare, day and community outreach services to adults and children with complex support requirements. The company takes pride in offering the very best in all aspects of care. Their residential services combine state-of-the-art facilities with beautiful outdoor settings, while their day care programmes are tailored to encompass a wide variety of stimulating and enjoyable activities. Their team has a wealth of experience in supporting individuals with a range of needs including autism, intellectual disabilities, chronic mental health problems, brain injuries and challenging behaviour.
Are you looking to progress in your career within the medtech sector in Cork? Stryker's recruitment team will be exhibiting, as well as hiring, at Jobs Expo this Saturday, 14th May. You can visit their stand and hand in your CV between 10am and 4pm in City Hall. Don't forget to register to get your FREE TICKET.
About Stryker
Stryker is one of the world's leading medical technology companies and, together with its customers, is driven to make healthcare better. The company offers innovative products and services in Medical and Surgical, Neurotechnology, Orthopaedics and Spine that help improve patient and healthcare outcomes. Alongside its customers around the world, Stryker impacts more than 100 million patients annually. For more information on how to join our award winning team, visit careers.stryker.com
Are you looking for a job in the IT or Financial sectors? On Saturday, 14th May, Clearstream will be exhibiting, as well as recruiting, at Jobs Expo Cork. Their team will be collecting CVs and available to discuss roles between 10am and 4pm in Cork City Hall. You can register now for your FREE TICKET for Jobs Expo right here.
Who are Clearstream?
Clearstream is an important player in the securities services industry with consistently high credit ratings.
As an international central securities depository (ICSD) based in Luxembourg, they provide post-trade infrastructure and securities services for the international market and 58 domestic markets worldwide, with customers in 110 countries.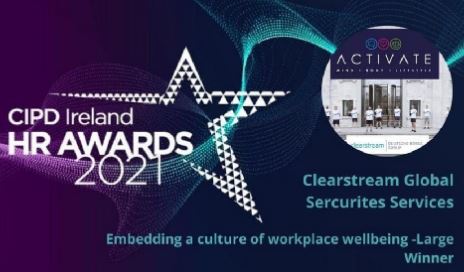 Furthermore, as a central securities depository (CSD) based in Frankfurt, they provide the post-trade infrastructure for the German securities industry offering access to a growing number of international markets.
Throughout 50 years of listening to their customers and supporting global financial markets with their solutions Clearstream have evolved to become a global player at the forefront of their industry.
Career Opportunities
IT Opportunities
Corporate IT of Deutsche Boerse Group is in charge for end user workplace experience, voice & communication, application development and operations for all group processes such as Financial Core, Customer Care, Control &Corporate Processes, as well as Deutsche Boerse Group's Reference Data Platform. Additionally, they develop and operate their Enterprise Analytics and Digital Boardroom which are the core of sharing and measuring their groups success.
Their mission is simple; Make IT Run!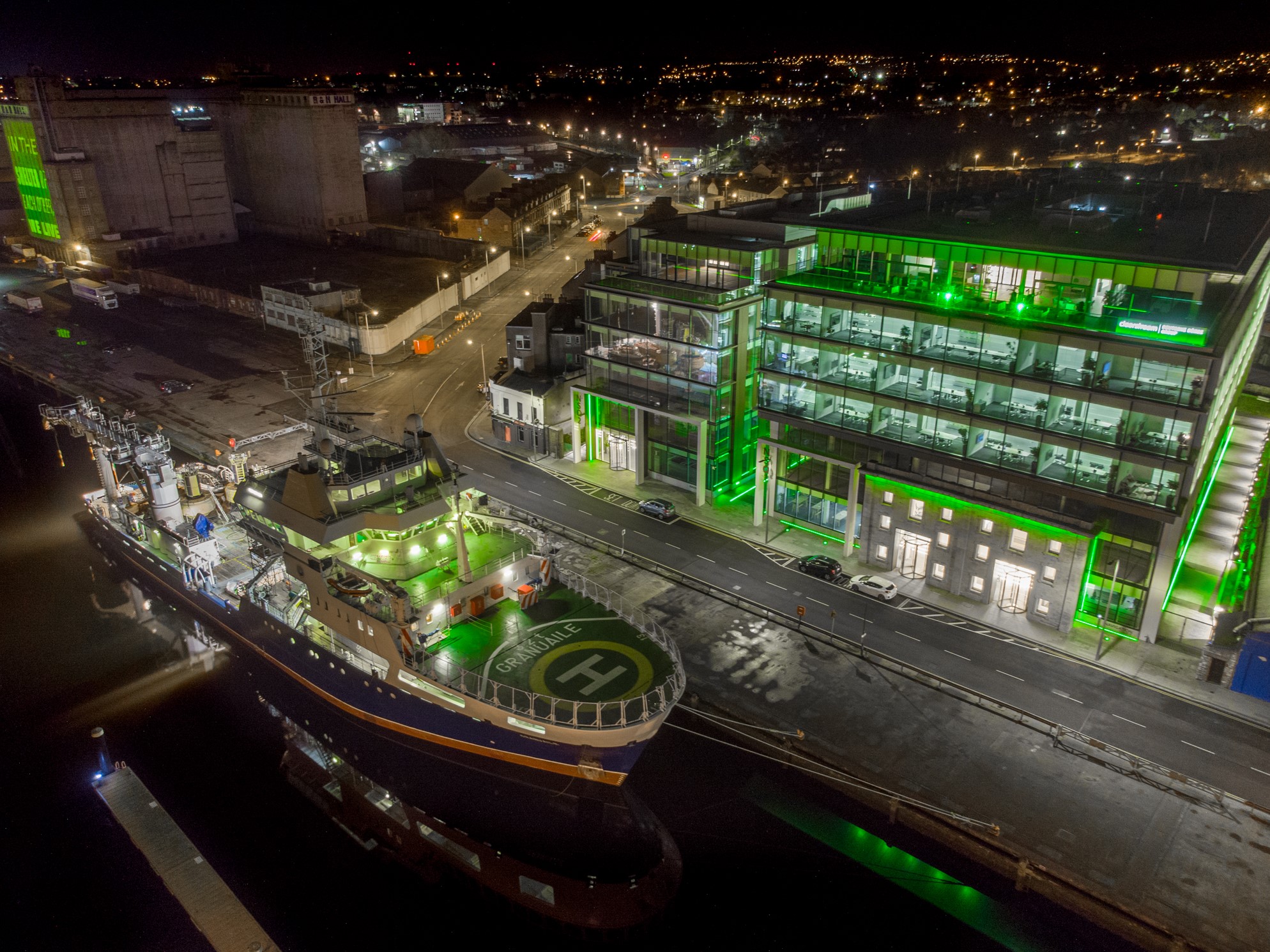 They are passionate in running their existing IT Landscape and exploring every day what makes DBG as a company, and thus all their colleagues, run better; simplify and automate processes, use modern technology and devices, and make collaboration fun. They are driven by user experience, performance, stable operations, and a high degree of Information Security and Compliance.
Financial Services Opportunities
Their aim as a Company is to reduce risk and enhance the clients' experience and they do this by valuing accuracy and precision while maintaining enhanced Client relationships. The Client Associate, Custody Associate and Client Services Officer positions are a great opportunity for those wishing to start their career in Financial Services.
Full training will be provided in whichever team you join and they ensure a high level of cross training so that they can better deal with Client requirements.
Culture
Their PEOPLE, their focus on RESULTS and their Commitment to their CUSTOMERS and COMMUNITY drives their success. Candidates must demonstrate an ability to understand and apply these four key elements [the building blocks] that shape the culture at Clearstream Cork - People, Customers, Results and Community.
Are you an electrician or electrical engineer eager to advance in your career? STS Group will be looking to hire for various roles on 14th May at Jobs Expo Cork. Their recruitment team will be collecting CVs between 10am and 4pm in Cork City Hall. Register today for your FREE TICKET and discover great career opportunities on May 14th.
About STS Group
Headquartered in Waterford STS Group employs over 1,600 personnel dedicated to the safe and successful delivery of their clients projects. Since the company's formation in 2006, STS Group has become the leading provider of electrical engineering, design, instrumentation and commissioning services across Ireland, UK, Europe and the Middle East.
Their industry leading teams work on some of the world's most prestigious projects within Life Sciences, Data Centre, Utilities, Energy, Commercial, Food & Beverage and Transport sectors. The success of the company to date is evident through the repeat business secured year on year with existing customers whilst establishing relationships with new clients.
In 2019 STS joined the Dussmann Group, a family owned, International Services Provider. With more than 65,000 employees and activities in 21 countries, the Dussmann Group is one of the largest private multi-services providers worldwide. STS is one of four Business Units within Dussmann Technical Solutions (DTS).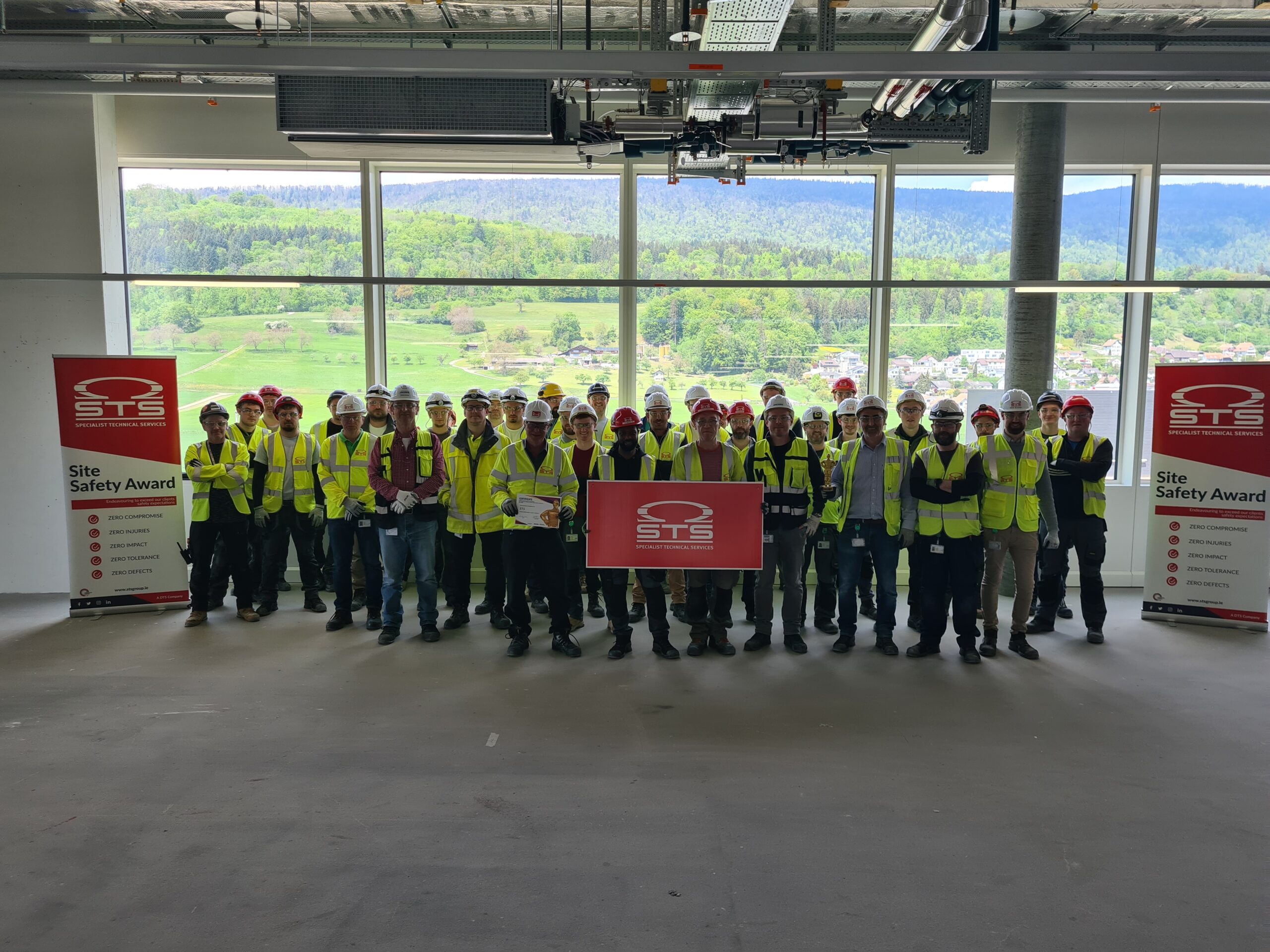 STS believe their people are at the heart of STS Group's success. Their skills, capabilities and commitment to excellence are what make STS stand out as the partner of choice. Key to that is ensuring that they realise the full potential of every individual, making the most of their talent and skills. They have an industry-leading reputation for people development, through their apprenticeship training scheme and employee development programme.
STS recognises the importance of continuous professional development and continually strive to empower their people to be the very best. STS are currently looking for candidates to join the team in the following roles:
Electricians
E&I technicians
QA/QC Engineers
Electrical General Operators
Electrical Engineer
Planners
Electrical Graduates
Commercial Manager
We are excited to have the Irish Prison Service exhibit at Jobs Expo again. Their recruitment team will be available to chat and take in CVs between 10am and 4pm on Saturday, 14th May, at Cork City Hall. This is a free event and you can register to access this careers fair right here.
What is the Irish Prison Service?
The Irish Prison Service (IPS) is responsible for the provision of safe and secure custody, dignity of care and rehabilitation to people in custody for safer communities. The IPS operates as an executive office within the Department of Justice and Equality ("the Department"). It is headed by a Director General supported by a number of Directors. The IPS is a key component in our country's Criminal Justice System. It employs some 3,200 uniformed and civilian staff.
Currently, the IPS estate (the Estate) is made up of 12 prisons; 10 closed Prisons (Arbour Hill, Castlerea, Cloverhill, Cork, Dochás, Limerick, Midlands, Mountjoy, Portlaoise, and Wheatfield) and two Open Centres (Loughan House and Shelton Abbey). Typically, the IPS manages approximately 4,000 people in custody at any one time, both male and female, aged 18 and over.
Mission
Providing safe and secure custody, dignity of care and rehabilitation to prisoners for safer communities.
Vision
A safer community through excellence in a prison service built on respect for human dignity.
Values
TEAM WORK – Achieve more by working together more than individuals working alone.
INTEGRITY – Must always have the courage to do the right thing, the decent thing, even when no one else is watching .
POTENTIAL – Everyone has the potential to be a better person and IPS actively seek to provide staff and those in custody with opportunities to realise and achieve this.
SAFETY – Actively contribute to maintaining an environment in which staff and those in their custody feel emotionally and physically safe and ultimately, contribute to a safer community .
SUPPORT – Actively seek to provide supports to staff and support rehabilitation of those in custody .
Career Progression:
There are excellent career progression opportunities open to all IPS Staff.
Via internal competitions, subject to meeting eligibility criteria, Recruit Prison Officer grades can progress through the various prison grades up to an including Governor grade. Prison grades contain various career streams eg: Trades Officer, Work Training Officer Gym, Assistant Chief Officer Bakery, which can offer new recruits into the organisation the opportunity to utilise existing skills and/or qualifications.
The IPS also supports staff engaging in further study and/or continuing professional development in order to gain new skills or qualifications.  Staff can avail of the 'Refund of Fees' scheme and official study leave.
Sick Leave
Pay during properly certified sick absence, provided there is no evidence of permanent disability for service, will apply on a pro-rata basis, in accordance with the provisions of the sick leave circulars.
Uniform
The Irish Prison Service is a uniformed organisation. Staff are obliged to comply with standards relating to dress, appearance and deportment, which are a critical element of pro-social modelling.
Social Media and Mobile Phones
Prisons are secure environments and as such Prison Officers are legally prevented from bringing certain personal possessions into their workplace on a daily basis including mobile phones and other electronic forms of communications.
Superannuation and Retirement
The successful candidate will be offered the appropriate superannuation terms and conditions as prevailing in the Civil Service at the time of being offered an appointment.
The Irish Prison Service is committed to a policy of Equality, Diversity & Inclusion, and welcomes applications for position within the organisation, from across a broad spectrum of society.
Team available to chat at Jobs Expo Cork:
Name: Mark Delaney
Rank: Chief Officer II Work & Training Irish Prison Service College Dublin.
Organisation:Irish Prison Service.
Hometown: Ferbane Co Offaly
Education. :HCCC Sligo IT, BA (Hons) Law & Admin of Justice Whitaker School of Government & Management
Current Role:                                                                                                                                    I joined the Irish Prison Service inOctober 2007.He has served inWheatfield, Mountjoy, Castlerea, Portlaoise,and Midlands Prisons. From Basic Grade officer to Work Training officer and now Chief Officer.
Mark is currently assigned to the Irish Prison Service College in Portlaoise where he is Chief Officer II Work & Training. His current role is primarily the training of Specialist Grade Officers, Trades/Work & Training, ACO's & CO's.
Furthermore, he assists with delivery of The Higher Certificate of Arts in Custodial Care, the HCCC, is a bespoke 2 year programme, designed, developed and delivered by the Irish Prison Service and Waterford Institute of Technology to give Recruit Prison Officers the skills, knowledge and competencies to work with prisoners in the prisons.
The Irish Prison Service College is also responsible for the delivery of CPD, Continuous Professional Development Training, to all established staff.
Are you searching for a new job in Cork? Jobs Expo's career fair will be returning to Cork City Hall next week. Oxford Global Resources will be exhibiting, as well as recruiting, between 10am and 4pm. Their team will be available to chat and take your CV on the day. Don't forget to register for your FREE TICKET today.
About Oxford Global Resources
Oxford is known for their unmatched ability to deliver The Right Talent. Right Now.®
As a leading staffing and consulting company with offices across North America and Europe, they focus on proactively building a network of highly skilled professionals so that they can immediately connect clients to the expertise they need and provide rewarding opportunities for their consultants.
Oxford leverage their years of recruiting experience and specialize in fields where resource solutions are most in demand. They serve a number of industries with IT, Regulatory & Compliance, Scientific, and Engineering talent and services, including Life Sciences, Healthcare, Consumer & Industrials, Financial Services, Government Services, Technology, Communications and Business Services.
Oxford Global are currently actively recruiting for Account Managers to join their Cork office today. Please be sure to visit their stand on 14th May.