Are you searching for a job within the healthcare sector? Laya Healthcare will be returning to Jobs Expo Cork on 5th November. Their recruitment team will be available to talk and collect CVs from 10am until 4pm in Cork City Hall. Register for FREE ADMISSION here.
About Laya Healthcare
Laya Healthcare, Ireland's fastest growing health insurance provider is expanding. They're recruiting for exciting roles in customer services and looking for people with the ambition and progressive attitude they need to deliver best in class care for their members.
Laya supports a diverse and inclusive workplace with flexible and hybrid working structures to ensure a healthy work-life balance for over 600 team members.
Team members also enjoy great benefits like:
Health insurance
Pension contributions
Performance related pay (Monthly Bonus)
Gym Subsidy/Sport Club Subsidy
An array of wellbeing initiatives
Career progression opportunities
Are you in search of a new job in Fermoy, Co. Cork? ABEC will be recruiting for new talent to join their team at Jobs Expo Cork. You can hand in your CV and chat with them about the roles they're hiring for between 10am and 4pm at our careers fair on 5th November. This FREE EVENT will take place at Cork City Hall. Tickets are available right here.
About ABEC
Founded by Jack Wilson in 1974, ABEC has been a leader in delivering integrated process solutions and services for manufacturing in the biopharmaceutical industry. A majority of the world's pharmaceutical and biotech companies are ABEC customers with many of today's leading therapies manufactured by processes and equipment engineered, manufactured, installed and serviced by ABEC. ABEC's unique value is based on long experience, complete in-house capabilities, a customized, flexible approach, and long-term credibility. Whether adding capacity or improving existing facilities ABEC's turn-key solutions and support services reduce overall cost and time to market while delivering maximum productivity.
Why work at ABEC?
ABEC provides the best of both worlds; the spirit of a premiere independent products and services company rooted in a growing industry. In everything they do, they work to deliver the highest quality products and services to enable our customers' success while operating in accordance to our:
Corporate Values:
INTEGRITY In all that they say and do.
CREDIBILITY In making and meeting commitments.
KNOWLEDGE LEADERSHIP In all aspects of their business.
RESPONSIVENESS & FLEXIBILITY In meeting the customers' needs.
LONG-TERM PARTNERSHIPS With customers, suppliers and one another.
Employment opportunities
Are you up for the challenge and ready to join an organization that is leading the industry with innovative biopharmaceutical technology? Explore the wide variety of current employment opportunities and discover how you can contribute to their culture of innovation.
ABEC offers employees an attractive benefits package, competitive compensation, holiday and vacation time, on-the-job training, tuition reimbursement and company sponsored events for employees and their families.
GLOBAL LOCATIONS
Bethlehem, PA, USA
Springfield, MO, USA
Fermoy, Co. Cork, Ireland
Kells, Co. Meath, Ireland
Shanghai, China
ABEC is a growing global organization and frequently posts new employment opportunities.
Add abec.com to your favourites and check in often.
Are you considering moving abroad for work? Labour Solutions Canada will be exhibiting at next week's Jobs Expo Cork. Their team will be available to chat and discuss great career opportunities in Canada. Register for FREE ADMISSION today and meet them on 5th November inside Cork City Hall. They'll be exhibiting from 10am until 4pm.
Who is Labour Solutions Canada?
Labour Solutions Canada is an initiative driven by the combined Canadian Immigration knowledge of CRT Legal and Immigration Care.
They're committed to bringing Canadian employers and prospective immigrants together. More than that, they want to share the opportunities that Alberta has to offer with individuals who are seeking new opportunities for themselves, their family and their businesses in Canada.
Both the CRT Legal and Immigration Care teams are headed by first-generation immigrants to Canada,
Karen Howley and Martine Varekamp-Bos. They have first-hand experience in finding their feet in a new country and in carving out an active and thriving life in Central Alberta for themselves and their families.
They are passionate about living and doing business in this part of the province and they are eager to showcase the breadth of opportunities available in this region and province to the world. Learn more about these opportunities by visiting their stand at Jobs Expo Cork.
Are you an electrician or electrical engineer eager to advance in your career? STS Group will be looking to hire for various roles on 5th November at Jobs Expo Cork. Their recruitment team will be collecting CVs between 10am and 4pm in Cork City Hall. Register today for your FREE TICKET and discover great career opportunities this autumn.
About STS Group
STS Group – Decades of experience on international projects combined with target-focused flexibility and innovation provides Clients with the confidence in their ability to successfully deliver their projects.
Headquartered in Waterford STS Group employs over 1,600 personnel dedicated to the safe and successful delivery of their clients' projects. Since the company's formation in 2006, STS Group has become the leading provider of electrical engineering, design, instrumentation and commissioning services across Ireland, UK, Europe and the Middle East.
Their industry leading teams work on some of the world's most prestigious projects within Life Sciences, Data Centre, Utilities, Energy, Commercial, Food & Beverage and Transport sectors. The success of the company to date is evident through the repeat business secured year on year with existing customers whilst establishing relationships with new clients.
In 2019 STS joined the Dussmann Group, a family owned, International Services Provider. With more than 65,000 employees and activities in 21 countries, the Dussmann Group is one of the largest private multi-services providers worldwide. STS is one of four Business Units within Dussmann Technical Solutions (DTS).
STS believe their people are at the heart of STS Group's success. Their skills, capabilities and commitment to excellence are what make STS stand out as the partner of choice. Key to that is ensuring that they realise the full potential of every individual, making the most of their talent and skills. They have an industry-leading reputation for people development, through their apprenticeship training scheme and employee development programme.
STS recognises the importance of continuous professional development and continually strive to empower their people to be the very best. STS are currently looking for candidates to join the team in the following roles:
Electricians
E&I technicians
QA/QC Engineers
Electrical General Operators
Electrical Engineer
Planners
Electrical Graduates
Commercial Manager
We are excited to have a new company join the diverse line-up of exhibitors at our upcoming Jobs Expo Cork careers fair. TELUS International Ireland will be exhibiting, as well as recruiting, on 5th November at Cork City Hall. Their team will be available to chat and take CVs from 10am until 4pm. You can register for FREE ADMISSION here.
Who is TELUS?
TELUS International Ireland is a multilingual provider of digitally enabled customer experience and IT
solutions. The company has more than 1,800+ team members across Ireland, with locations in
Dublin, Cork and Ballina.
TELUS International empowers customer experience innovation through digital enablement, spirited teamwork, agile thinking, and a caring culture that puts customers first. The company's solutions cover customer experience, digital transformation, IT lifecycle, advisory and digital consulting, risk management, and back-office support. Fuelling any stage of company growth, TELUS International partners with some of the world's most disruptive brands across high growth industry verticals, including tech and games, communications and media, eCommerce and fintech, healthcare, and travel and hospitality. The company serves clients in over 50 languages.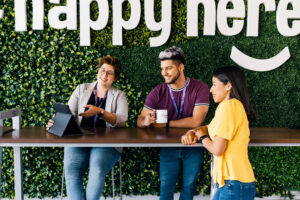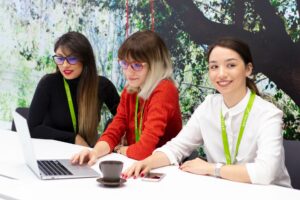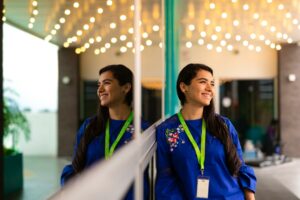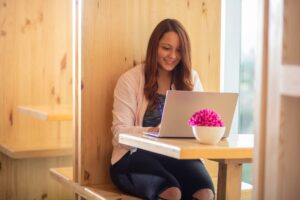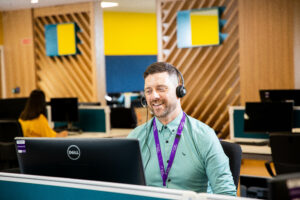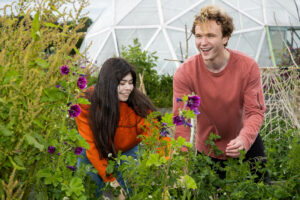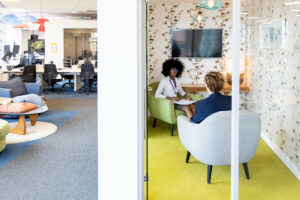 Specialties
Multilingual Customer Support 24 hours a day, 7 days a week, Multilingual Telesales to include inbound and outbound call support, Multilingual Technical Support 24 hours a day, Multichannel customer solutions, IT outsourcing, Transformation solutions, and Social media solutions.
Recruit.ie, the organisers of Jobs Expo for over 10 yrs. is delighted to launch a new recruitment app. The Recruit.ie App was launched at last weekend's Jobs Expo Dublin, Ireland's leading jobs and recruitment fair, giving over 60 exhibitors the opportunity to reach out to candidates at the touch of a button.
If you missed the Dublin event, Jobs Expo returns to Cork City Hall on Saturday, 5th November, 2022 from 10am-4pm. Register to attend for FREE here.
Innovative Approach
The new app is designed to provide the perfect mobile resource for recruitment, utilising an innovative approach to connecting high-potential candidates to high-profile businesses across a variety of sectors.
Cutting-edge App
Bronagh Cotter, CEO of Recruit.ie, said, "Since Covid, we have been conducting market research and working with developers to design a cutting-edge app that allows our loyal clients improved access to skilled workers. The demand for recruitment is higher than ever so we have worked tirelessly to get this app launched. All of the team here at Recruit.ie is excited now to be finally able to meet and sign up all the candidates looking for employment at Jobs Expo."
Perfect Platform for Job Seekers and Businesses
Kevin Branigan, CEO of Jobs Expo added, "Here at Jobs Expo, our mission is to put skilled professionals directly in contact with leading employers from Ireland and abroad. In this increasingly digital age, the Recruit.ie App is the perfect platform for job seekers and businesses looking to source the right candidates. We're delighted to be launching it at this weekend's Jobs Expo."
Connecting
Connecting has always been at the heart of the Recruit.ie ethos and the team works hard to provide a first-rate service that brings the best job seekers in front of the best businesses. The new app will allow both employers and employees to access key features of Recruit.ie intuitively from their smartphones and mobile devices.
The future of recruitment is here.
The App is available on the App Store and Google Play.
Recruit.ie also has hundreds of jobs advertised.
___________________________________________________
Jobs Expo Cork takes place on Saturday, 5th November (10am-4pm). This careers fair is sponsored by Lidl Ireland and will feature hundreds of active job opportunities. Jobs Expo is the only careers exhibition of its type to feature FREE ADMISSION.
For further information or interviews, please contact Bronagh Cotter at bronagh@recruit.ie
We are delighted to have the Teaching Council exhibit at Jobs Expo Cork again. You can chat with their team, collect brochures and learn more about what they offer between 10am and 4pm at Cork City Hall on 5th November. Don't forget to register to get FREE ADMISSION.
About the Teaching Council
Have you ever thought of becoming a teacher?
If so, you're in the right place. The Teaching Council can provide you with all the information you need to make the right decision. Before you undertake a teaching qualification, it is important that you are sure it is the correct one for you. The Council can guide you on the right path to becoming a teacher in Ireland.
The Teaching Council is the professional standards body for the teaching profession in Ireland, which promotes and regulates professional standards in teaching. It acts in the interests of the public good while upholding and enhancing standards in the teaching profession.