We are very excited to have NetApp exhibit on the 14th May at Jobs Expo Cork.. Their recruitment team will be available to chat and take CVs between 10am and 4pm inside Cork's City Hall. Register for your FREE TICKET right here.
About NetApp
In a world full of generalists, NetApp is a specialist. They're focused on one thing: helping businesses get the most out of their data. NetApp brings the enterprise-grade data services customers rely on into the cloud, and the simple flexibility of cloud into the data center. Their industry-leading solutions work across diverse customer environments and the world's biggest public clouds.
As a cloud-led, data-centric software company, only NetApp can help customers build their unique data fabrics, simplify and connect their clouds, and securely deliver the right data, services and applications to the right people—anytime, anywhere.
Above all, they're forward-thinking technology people with heart, which is why they hire talent with vision and passion. Ideally, they spot opportunities that others in their industry miss. And it pays off. Companies that know about cloud technology, for example, come to them first for advice and partnership.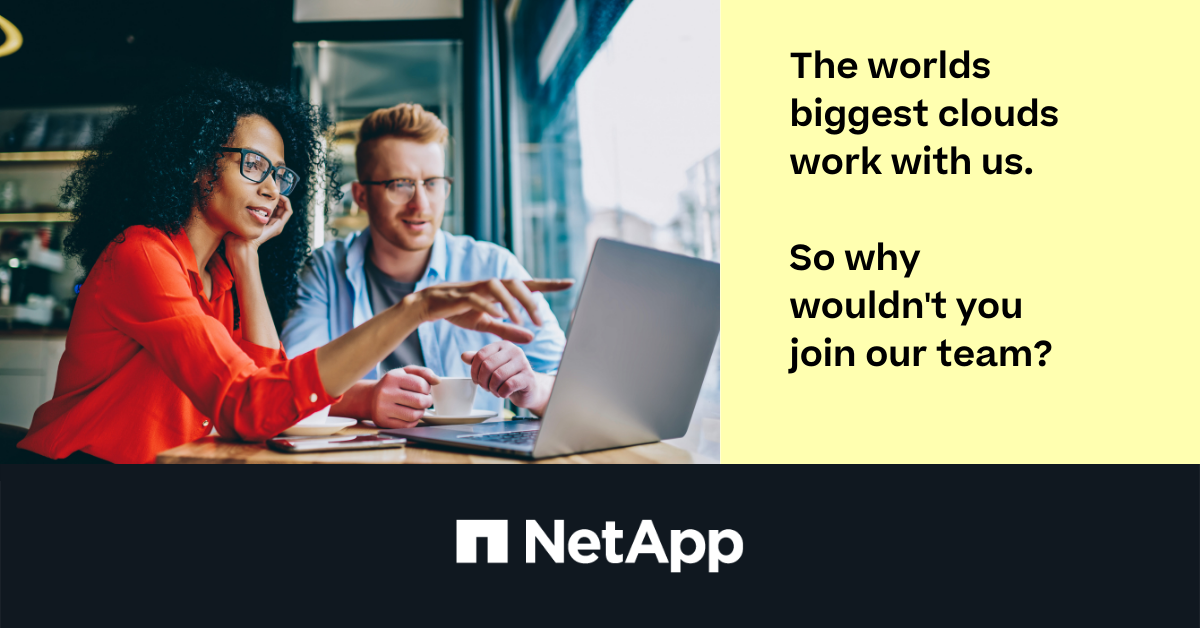 They also have a history of making their own rules — in a good way. That's because they approach every challenge with fresh eyes. As a result, you'll find no cookie cutters in their kit, but they do like cookies. Customers say they push the limits above and beyond what they thought could ever be possible. NetApp are proud of that. It's a testament to their diversity, openness, and collaboration.
They believe diversity, inclusion, and belonging lead to more innovation, better access to talent, and improved business outcomes. Their strategies are intended to increase the demographic and cognitive diversity of their employee population, promote a culture of inclusion—and to leverage that diversity to achieve business results.
If you run toward knowledge and problem-solving, chat with NetApp at Jobs Expo Cork!