We are delighted to have Corrib Oil return to exhibit at Jobs Expo Galway in 2023. Their recruitment team will be available to chat and collect CVs from 10am until 4pm on 18th February in the Galmont Hotel & Spa. You can register for FREE ADMISSION today right here.
About Corrib Oil
100% Irish owned and operated, Corrib Oil Oil has been in business for over 35 years. Founded in Claremorris Co. Mayo in 1987 and through their network of home heating oil depots, delivery services and petrol stations they now support over 1000 local jobs in Ireland.
Corrib Oil understands the needs of our people, which is why many of their customers and staff have been with them since the beginning.
They're building a business in which high standards permeate all aspects of the company. They recruit the best people they can to become part of the team. They empower them to make their own decisions, creating a respectful workplace where people are treated fairly and are highly motivated to succeed.
Many people feel Corrib Oil is an exciting company to be a part of and a very special place to work.
The Core Values that Corrib stand by to serve their loyal customers are:
Being known for outstanding, world-class, Olympic-gold-standard, customer service.
Achieving success through the highest levels of honesty and integrity, constant innovation, and appetite for development.
Placing a high value on being local through their network of local fuel depots and service stations throughout Ireland.
 A workforce that has the drive to better the company and themselves by constantly challenging each other to never accept good enough.
Quality people, relationships, effort, and product.
Do you enjoy and want to be part of a FAST PACED and MARKET LEADER?
Their teams have grown to over 1000 super employees nationwide and they want you!
If advancing your career opportunities and continuous learning programmes interested you, they have several exciting opportunities nationwide that may suit you. If Flexible hours/shift is what to are looking for to suit personal or family needs, they have hours to suit your level and need.
What's in it for you? 
Learning & Development Opportunities
Upskill and learn with great development opportunities such as courses, training & e-learning modules with recognised qualifications
 Career Progression 
Corrib Oil Group will endeavour to help you reach your own career goals and support progression within the business
‍ A Friendly and Ambitious Team
Begin your journey with Corrib Oil Group and become part of an ambitious team with supportive colleagues.
Discover Vacancies for Retail, Sales, Drivers and Much More.
This Saturday Jobs Expo will feature a diverse range of industry leading employers. Their recruitment teams will be available to discuss their latest job opportunities and take CVs from 10am until 4pm inside Cork City Hall. Robbie Kane will be speaking with exhibitors throughout the day, learning more about the career opportunities available. Don't forget to register for FREE ADMISSION right here.
About Robbie Kane
Robbie has worked in media the last thirteen years having been a Presenter on Dublin's Q102, a Reporter on Classic Hits (formerly 4FM) predominantly for the Niall Boylan Show, and sporadically Presenting / Reporting also with Radio Nova and FM104!
At present he's working full time as a Roving Reporter with Dublin Live which entails him Interviewing people on their Facebook page daily.
The following companies and schools will be exihbiting this Saturday at Jobs Expo Cork:
ABEC
Abtran
AIB
Alter Domus
An Garda Síochána
BestDrive by Continental
Capita
Compliance Institute
Cork Drain
Dolmen Engineering
eCollege
eir Ireland
ESB
Four Star Pizza
HSE Cork Kerry Community Healthcare
Innopharma Education
Irish Defence Forces
Kerry College
Kneat Solutions
Labour Solutions Canada
Laya Healthcare
Lidl Ireland
National Ambulance Service
Nightcourses.com
Nua Healthcare
Recruit.ie
Rehab Group
Sedgwick
Sodexo
Step Ahead Plus
STS Group
Teneo
The Courts Service
The Nursing Guild
The Teaching Council
Telus International Ireland
Viatris
Jobs Expo Cork will feature thousands of jobs on offer from some of the largest employers in Munster and abroad.
Are you looking for a new job? Considering taking a new route in your career path?
Jobs Expo Cork takes place at City Hall this coming Saturday, 5th November. Sponsored by Lidl Ireland and Recruit.ie, the event will feature more than 40 of the leading employers in Munster, a day of talks and seminars for jobseekers and free career advice.
Admission to the event is free with the award-winning careers fair opening its doors to the public from 10am until 4pm on Saturday
Jobs Expo Cork is aimed at:
Those who are seeking information about career and employment opportunities both in
Ireland and abroad.
Professionals seeking new career change and new opportunities
Jobseekers eager to develop their CV and interview skills
Aspiring students considering to further their education with a part-time course or specific
training.
Those wishing to communicate face-to-face with industry leading companies and recruiters.
The event will feature leading employers from Ireland and abroad such as Lidl, ESB, AIB, Laya Healthcare, National Ambulance Service, Viatris, Eir, Crewlink, Four Star Pizza, Labour Solutions Canada, Sedgwick, HSE Cork Kerry Community Healthcare, Nursing Guild, Telus International Ireland, STS, Group, Kerry College, Innopharma Education and more.
Talks and live seminars will be delivered by career coaches on the day will cover topics such as career guidance, interview and CV tips, keys to success and specific industry talks from employers. In addition to the line-up of exhibitors and guest speakers, Jobs Expo Cork will also feature the 'Career Clinic', where professional career coaches will offer free career guidance, CV evaluations and interview tips to attendees.
Admission to Jobs Expo Cork is free. Those wishing to attend can register at www.jobsexpo.ie
Details:
Event: Jobs Expo Cork
Location: City Hall, Cork
Date: Saturday, 5th November.
Times: 10am-4pm
Admission: Free
More information:
Kevin Branigan
t: 087 2679047
e: kevin@careers.ie
Are you searching for a job within the healthcare sector? Laya Healthcare will be returning to Jobs Expo Cork on 5th November. Their recruitment team will be available to talk and collect CVs from 10am until 4pm in Cork City Hall. Register for FREE ADMISSION here.
About Laya Healthcare
Laya Healthcare, Ireland's fastest growing health insurance provider is expanding. They're recruiting for exciting roles in customer services and looking for people with the ambition and progressive attitude they need to deliver best in class care for their members.
Laya supports a diverse and inclusive workplace with flexible and hybrid working structures to ensure a healthy work-life balance for over 600 team members.
Team members also enjoy great benefits like:
Health insurance
Pension contributions
Performance related pay (Monthly Bonus)
Gym Subsidy/Sport Club Subsidy
An array of wellbeing initiatives
Career progression opportunities
Are you in search of a new job in Fermoy, Co. Cork? ABEC will be recruiting for new talent to join their team at Jobs Expo Cork. You can hand in your CV and chat with them about the roles they're hiring for between 10am and 4pm at our careers fair on 5th November. This FREE EVENT will take place at Cork City Hall. Tickets are available right here.
About ABEC
Founded by Jack Wilson in 1974, ABEC has been a leader in delivering integrated process solutions and services for manufacturing in the biopharmaceutical industry. A majority of the world's pharmaceutical and biotech companies are ABEC customers with many of today's leading therapies manufactured by processes and equipment engineered, manufactured, installed and serviced by ABEC. ABEC's unique value is based on long experience, complete in-house capabilities, a customized, flexible approach, and long-term credibility. Whether adding capacity or improving existing facilities ABEC's turn-key solutions and support services reduce overall cost and time to market while delivering maximum productivity.
Why work at ABEC?
ABEC provides the best of both worlds; the spirit of a premiere independent products and services company rooted in a growing industry. In everything they do, they work to deliver the highest quality products and services to enable our customers' success while operating in accordance to our:
Corporate Values:
INTEGRITY In all that they say and do.
CREDIBILITY In making and meeting commitments.
KNOWLEDGE LEADERSHIP In all aspects of their business.
RESPONSIVENESS & FLEXIBILITY In meeting the customers' needs.
LONG-TERM PARTNERSHIPS With customers, suppliers and one another.
Employment opportunities
Are you up for the challenge and ready to join an organization that is leading the industry with innovative biopharmaceutical technology? Explore the wide variety of current employment opportunities and discover how you can contribute to their culture of innovation.
ABEC offers employees an attractive benefits package, competitive compensation, holiday and vacation time, on-the-job training, tuition reimbursement and company sponsored events for employees and their families.
GLOBAL LOCATIONS
Bethlehem, PA, USA
Springfield, MO, USA
Fermoy, Co. Cork, Ireland
Kells, Co. Meath, Ireland
Shanghai, China
ABEC is a growing global organization and frequently posts new employment opportunities.
Add abec.com to your favourites and check in often.
Are you considering moving abroad for work? Labour Solutions Canada will be exhibiting at next week's Jobs Expo Cork. Their team will be available to chat and discuss great career opportunities in Canada. Register for FREE ADMISSION today and meet them on 5th November inside Cork City Hall. They'll be exhibiting from 10am until 4pm.
Who is Labour Solutions Canada?
Labour Solutions Canada is an initiative driven by the combined Canadian Immigration knowledge of CRT Legal and Immigration Care.
They're committed to bringing Canadian employers and prospective immigrants together. More than that, they want to share the opportunities that Alberta has to offer with individuals who are seeking new opportunities for themselves, their family and their businesses in Canada.
Both the CRT Legal and Immigration Care teams are headed by first-generation immigrants to Canada,
Karen Howley and Martine Varekamp-Bos. They have first-hand experience in finding their feet in a new country and in carving out an active and thriving life in Central Alberta for themselves and their families.
They are passionate about living and doing business in this part of the province and they are eager to showcase the breadth of opportunities available in this region and province to the world. Learn more about these opportunities by visiting their stand at Jobs Expo Cork.
Are you an electrician or electrical engineer eager to advance in your career? STS Group will be looking to hire for various roles on 5th November at Jobs Expo Cork. Their recruitment team will be collecting CVs between 10am and 4pm in Cork City Hall. Register today for your FREE TICKET and discover great career opportunities this autumn.
About STS Group
STS Group – Decades of experience on international projects combined with target-focused flexibility and innovation provides Clients with the confidence in their ability to successfully deliver their projects.
Headquartered in Waterford STS Group employs over 1,600 personnel dedicated to the safe and successful delivery of their clients' projects. Since the company's formation in 2006, STS Group has become the leading provider of electrical engineering, design, instrumentation and commissioning services across Ireland, UK, Europe and the Middle East.
Their industry leading teams work on some of the world's most prestigious projects within Life Sciences, Data Centre, Utilities, Energy, Commercial, Food & Beverage and Transport sectors. The success of the company to date is evident through the repeat business secured year on year with existing customers whilst establishing relationships with new clients.
In 2019 STS joined the Dussmann Group, a family owned, International Services Provider. With more than 65,000 employees and activities in 21 countries, the Dussmann Group is one of the largest private multi-services providers worldwide. STS is one of four Business Units within Dussmann Technical Solutions (DTS).
STS believe their people are at the heart of STS Group's success. Their skills, capabilities and commitment to excellence are what make STS stand out as the partner of choice. Key to that is ensuring that they realise the full potential of every individual, making the most of their talent and skills. They have an industry-leading reputation for people development, through their apprenticeship training scheme and employee development programme.
STS recognises the importance of continuous professional development and continually strive to empower their people to be the very best. STS are currently looking for candidates to join the team in the following roles:
Electricians
E&I technicians
QA/QC Engineers
Electrical General Operators
Electrical Engineer
Planners
Electrical Graduates
Commercial Manager
We are excited to have a new company join the diverse line-up of exhibitors at our upcoming Jobs Expo Cork careers fair. TELUS International Ireland will be exhibiting, as well as recruiting, on 5th November at Cork City Hall. Their team will be available to chat and take CVs from 10am until 4pm. You can register for FREE ADMISSION here.
Who is TELUS?
TELUS International Ireland is a multilingual provider of digitally enabled customer experience and IT
solutions. The company has more than 1,800+ team members across Ireland, with locations in
Dublin, Cork and Ballina.
TELUS International empowers customer experience innovation through digital enablement, spirited teamwork, agile thinking, and a caring culture that puts customers first. The company's solutions cover customer experience, digital transformation, IT lifecycle, advisory and digital consulting, risk management, and back-office support. Fuelling any stage of company growth, TELUS International partners with some of the world's most disruptive brands across high growth industry verticals, including tech and games, communications and media, eCommerce and fintech, healthcare, and travel and hospitality. The company serves clients in over 50 languages.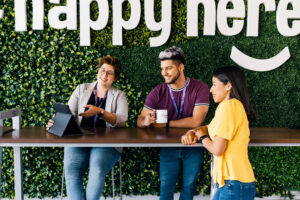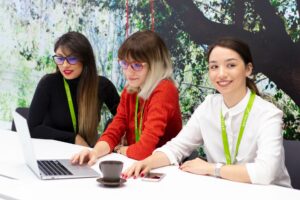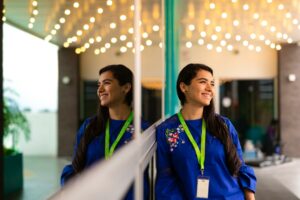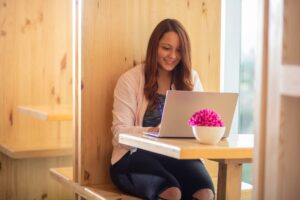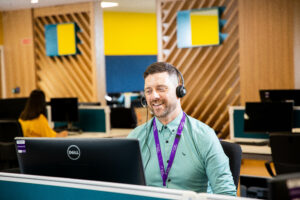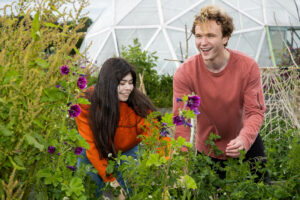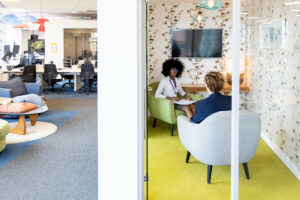 Specialties
Multilingual Customer Support 24 hours a day, 7 days a week, Multilingual Telesales to include inbound and outbound call support, Multilingual Technical Support 24 hours a day, Multichannel customer solutions, IT outsourcing, Transformation solutions, and Social media solutions.
Recruit.ie, the organisers of Jobs Expo for over 10 yrs. is delighted to launch a new recruitment app. The Recruit.ie App was launched at last weekend's Jobs Expo Dublin, Ireland's leading jobs and recruitment fair, giving over 60 exhibitors the opportunity to reach out to candidates at the touch of a button.
If you missed the Dublin event, Jobs Expo returns to Cork City Hall on Saturday, 5th November, 2022 from 10am-4pm. Register to attend for FREE here.
Innovative Approach
The new app is designed to provide the perfect mobile resource for recruitment, utilising an innovative approach to connecting high-potential candidates to high-profile businesses across a variety of sectors.
Cutting-edge App
Bronagh Cotter, CEO of Recruit.ie, said, "Since Covid, we have been conducting market research and working with developers to design a cutting-edge app that allows our loyal clients improved access to skilled workers. The demand for recruitment is higher than ever so we have worked tirelessly to get this app launched. All of the team here at Recruit.ie is excited now to be finally able to meet and sign up all the candidates looking for employment at Jobs Expo."
Perfect Platform for Job Seekers and Businesses
Kevin Branigan, CEO of Jobs Expo added, "Here at Jobs Expo, our mission is to put skilled professionals directly in contact with leading employers from Ireland and abroad. In this increasingly digital age, the Recruit.ie App is the perfect platform for job seekers and businesses looking to source the right candidates. We're delighted to be launching it at this weekend's Jobs Expo."
Connecting
Connecting has always been at the heart of the Recruit.ie ethos and the team works hard to provide a first-rate service that brings the best job seekers in front of the best businesses. The new app will allow both employers and employees to access key features of Recruit.ie intuitively from their smartphones and mobile devices.
The future of recruitment is here.
The App is available on the App Store and Google Play.
Recruit.ie also has hundreds of jobs advertised.
___________________________________________________
Jobs Expo Cork takes place on Saturday, 5th November (10am-4pm). This careers fair is sponsored by Lidl Ireland and will feature hundreds of active job opportunities. Jobs Expo is the only careers exhibition of its type to feature FREE ADMISSION.
For further information or interviews, please contact Bronagh Cotter at bronagh@recruit.ie
We are delighted to have the Teaching Council exhibit at Jobs Expo Cork again. You can chat with their team, collect brochures and learn more about what they offer between 10am and 4pm at Cork City Hall on 5th November. Don't forget to register to get FREE ADMISSION.
About the Teaching Council
Have you ever thought of becoming a teacher?
If so, you're in the right place. The Teaching Council can provide you with all the information you need to make the right decision. Before you undertake a teaching qualification, it is important that you are sure it is the correct one for you. The Council can guide you on the right path to becoming a teacher in Ireland.
The Teaching Council is the professional standards body for the teaching profession in Ireland, which promotes and regulates professional standards in teaching. It acts in the interests of the public good while upholding and enhancing standards in the teaching profession.
A new employee opinion survey, conducted by Jobs Expo, has demonstrated a huge appetite for working from home, with most respondents favouring a hybrid model which blends time worked remotely and in the office.
The responses convey some marked differences between Galway-based workers and those based in Dublin, which make for interesting reading.
The survey also paints a picture of what the main concerns facing workers in the current climate are, with the top 3 responses being linked to the current financial and economic situation.
Concerns for Workers
The three biggest concerns for professionals surveyed right now are:
Recession 60.45%
Cost of living 60.25%
Housing crisis 50.88%
It's interesting to note that back in September 2019 recession was listed as a concern by under a third of respondents (26.89%), while only 15.97% listed the Housing crisis as a concern. In 2019, Brexit was marked as a cause for concern for 19.33% of workers surveyed.
The survey also revealed a striking difference between Galway-based workers and those based in the capital when it comes to future employment prospects. When asked if they were concerned about their future employment prospects, 39% from Dublin said that they were concerned, while over two thirds of respondents from Galway (67%) expressed similar concern.
The Rise of Remote
The study found that two thirds of workers listed the importance of a flexible hybrid work model as being a decisive factor when taking up employment in a post-Covid world.
Prior to Covid-19, fully remote work was at 9.89%. Jobs Expo's latest survey shows us that now it's 15.73%. Full-time in the office in September 2019 was 51.65%. Today, it's 32.58%.
When asked to what extent was your employment remote-based prior to Covid-19, 0% of respondents from Galway chose "Fully remote" compared to 15% from Dublin.
Desire for Flexible Working Conditions
Pre Covid, a mere 6.75% of professionals considered a combination of office-based and remote work a factor when applying for a job. In the latest Jobs Expo survey the figure has risen dramatically to 65.93% of professionals, who now consider it to be a major factor when looking for a future role. Indeed, 61.54% are more likely to choose a job that offers remote/flexible working conditions.
The survey shows that there is a higher number of Galway-based workers who would prefer to go with a job that offers remote/flexible working conditions. A massive 81% of respondents from Galway said that they were very likely to go with a job that offers remote/flexible working conditions, compared to just over half of Dublin-based respondents (55%) who were asked the same question.
Remote is Here to Stay
The survey confirms that the remote model of work brought on by Covid is no temporary measure and that two years later workers are happy to continue their current experience of remote working.
Workers are keen to maintain a post-COVID remote work policy with 60.44% of workers who responded to the Jobs Expo survey saying that they expect their employer to further embrace remote working now that Covid restrictions are lifted.
Productivity
Contrary to initial fears, 32.95% of the professionals surveyed found themselves to be just as productive when working from home. 25% thought they were more productive, while just 5.68% believed they were less productive.
Support
Despite the rise in the types of hybrid and remote work models, 62.64% of workers believe that employers need to be more open to flexible working. 57.14% thought that the Government needs to do more to support work/life balance and 53.85% want more to be done about transport for commuting to work.
Problems at Work
The survey revealed that 41.57% of professionals have experienced unreasonable demands or expectations at work. 30.34% experienced bullying from colleagues or managers. 8.99% experienced sexual harassment in the workplace.
When asked if they went to management or HR with these issues 54.55% said no, while 45.45% said yes. When asked if the situation was resolved to their satisfaction, 13.64% stated yes, while 86.36% stated no.
It is interesting to note here that a larger percentage of respondents from Galway went to HR with the issue than those from Dublin
Mental Health Support
A worrying outcome from the survey was the high number of workers expressing concern for their mental health. When asked if their mental health has suffered because of pressure/problems at work 73.86% of respondents answered yes, while 26.14% said no.
Only 25% felt that they were adequately supported by their employer, compared to 75% of professionals who believed they were not supported.
Jobs Expo runs Ireland's leading jobs and employment fairs which put skilled professionals directly in contact with leading employers from Ireland and abroad.
To receive news and updates about jobs in Ireland directly into your Inbox, sign up to the Jobs Expo newsletters by visiting www.jobsexpo.ie/register/
Jobs Expo Galway 2022
Jobs Expo is returning to Galway this Saturday. This careers fair is sponsored by Lidl Ireland and will be held at Leisureland between 10am and 4pm. Take the next steps on your career path at Jobs Expo Galway. Get your FREE TICKETS here
Speak with the a diverse line-up of exhibitors:
Abtran
AIB
An Garda Siochana
Atlantach Technical Services
Atlantic Technological University
Cambus Medical
CareerWise
Chanelle Pharma
Corrib Oil
CWS Cleanrooms
Diligent
eCollege
eir Ireland
ESB
HID Global
HSE Community Healthcare West
Johnson & Johnson
Lidl Ireland
Meissner Filtration Products
National Ambulance Service
NexVentur
Nightcourses.com
Nordson Medical
Nua Healthcare
Recruit.ie
Resilience
Sedgwick
TE Connectivity
Viatris
Zimmer Biomet
There's a packed schedule of live seminars. The 'Agenda Stage' at Jobs Expo Galway will host talks on a variety of topics including;
Job-seeking skills such as using LinkedIn to land your dream job
Interview techniques
CV writing workshops
Career choices and paths
Job vacancies
Company culture
The 'Career Clinic' is perfect for attendees looking for one on one advice and will also offer the opportunity to meet with professional development coaches who can help candidates with crucial issues such as interview skills, CV presentation and changing career direction.
Jobs Expo is the leading jobs and careers event in Ireland and is free-of-charge to the public. Jobs Expo is run by Careers Unlimited, an online and events company, and organised by Recruit.ie
EVENT DETAILS:
Name: Jobs Expo Galway
Date: Saturday, 17th September, 2022
Venue: Leisureland
Time: 10am – 4pm
We're delighted to announce that iRadio's Michaela Hayes will present Jobs Expo TV, live from Jobs Expo Galway at Leisureland's Events Centre this Saturday (10am-4pm). Michaela will broadcast via Facebook Live, Youtube and Jobsexpo.ie from the event, speaking to employers, speakers and career coaches.
Michaela is a Radio Presenter & Music Co-ordinator at iRadio Ireland. She is a a regular Jobs Expo TV presenter at our live events. Our exhibitors are always happy to have a chat with her and discuss their company culture, job vacancies and why they are exhibiting at Jobs Expo. These interviews are recorded and published live on Facebook during the event and on Jobsexpo.ie and Youtube after the event.
Join us on the day by registering for your free ticket by clicking here.